KB Financial Group's saw its share price outstrip its rival Shinhan Financial Group in January for the first time in four years. KB Financial's shares jumped 2.66 percent as of the close on Jan. 25 to 46,300 won per share, an astounding rise of 56.2 percent from 29,650 won per share one year earlier.
The reason behind the rapid rise of KB Financial's shares has been the projection that its earnings for 2016 would beat analyst estimates, amounting to some 2.293 trillion won, making it the first time the group surpassed the 2 trillion won level, closing the difference in net profit to 337.4 billion won from as much as 718.9 billion won in 2015 with Shinhan Financial Group, the leader among the financial groups in Korea.
KB Financial Group has been able to boost its profits through M&As. The group took over the LIG non-life insurance firm in 2015 and Hyundai Securities last year, boosting the non-banking earnings of the group to around 40 percent and bringing down the banking sector profit share to around 60 percent of the group's total earnings.
Aspiring to becoming "Asia Top 10, Global Top 50" under the vision of "global financial group leading the Asian financial industry," KB Financial Group has launched a step-by-step strategy goal. Through 2017, the group will continue to consolidate the basis for becoming a global leader of finance by securing a distinctive competitive edge, and recover its leadership in the domestic financial market by 2020 with profit expansion through stable asset growth and improved portfolios.
KB Financial Group provides services related to corporate governance, corporate information and IR via its website in real time, and strives to open up important information on corporate management through the Financial Supervisory Service and Korea Exchange.
Six committees execute checks and balances on executive management and non-executive directors.
They are the audit committee; risk management committee; evaluation and compensation committee; non-executive director nominating committee; audit committee member nominating committee; and the corporate governance committee.
KB Financial Group is improving management transparency with the non-executive director evaluation system, executing education on general services to strengthen substantial monitoring capability to the company, and strengthening the advisory function of management's long-term vision and strategy.
KB Financial Group provides the animation of general shareholders meeting in the company web site to protect the shareholders' rights. KB Financial Group reflects minority shareholders' intentions through a cumulative voting system in writing.
"We will strengthen our competitiveness to regain Kookmin Bank's reputation as the leading bank and lay out a platform for sustainable growth of non-banking business, accordingly setting forth a solid turning point to reclaim Group's stature as the leading financial group," the group said.
To turn these challenges into opportunities, the group in 2016 was focused on its mid/long-term strategy of "securing distinctive competitive advantages" in general and improving its ability to generate incomes.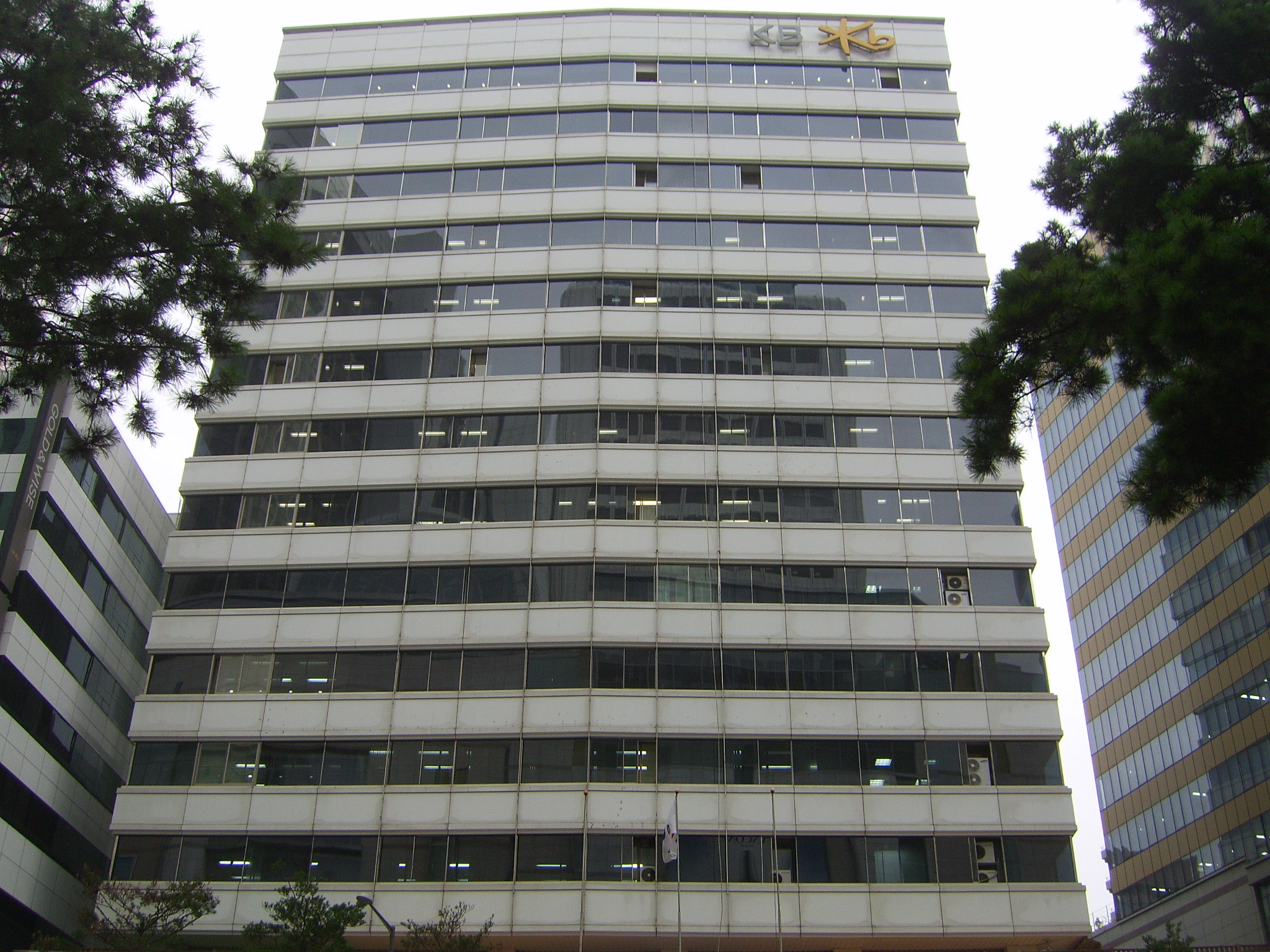 A view of KB Kookmin Bank Building in Myeong-dong, downtown Seoul.(Photos: KFG)