Korea District Heating Corp. (KDHC) signed an MOU on cooperation in the district heating technology sector, including 4G district heating, and joint research with the German district heating association AGFW in Rosenheim, Germany, on April 25.
The agreement calls for the KDHC, the nation's biggest community energy provider, and the AGFW, the biggest district heating operator in Europe, to promote cooperation in mutual technology exchanges for pursing 4G district heating combining with new and renewable energies.
The KDHC is aggressively implementing new projects in line with the central and local governments' policies to expand new and renewable energies. The corporation is considering introducing a "4G" district heating system, now in place in Europe.
More than 500 member companies in Germany and other European countries are affiliated with the AGFW, which is promoting the spreading of district cooling and heating by providing policy support to central and local governments, conducting R&D activities in the district cooling and heating sector, and hosting district cooling and heating technology fairs.
The two sides agreed to explore ways of promoting cooperation ranging from the exchange of information on new technologies in the district cooling and heating sector, including new and renewable energies, to cooperation on 4G district heating technologies and the development of efficient greenhouse gas emission reduction technologies. In particular, the agreement signed by the two institutions is expected to contribute to the spread of new and renewable energies in Korea and the developing of the Korean community energy industry by developing eco-friendly community energy model combined with new and renewable energies.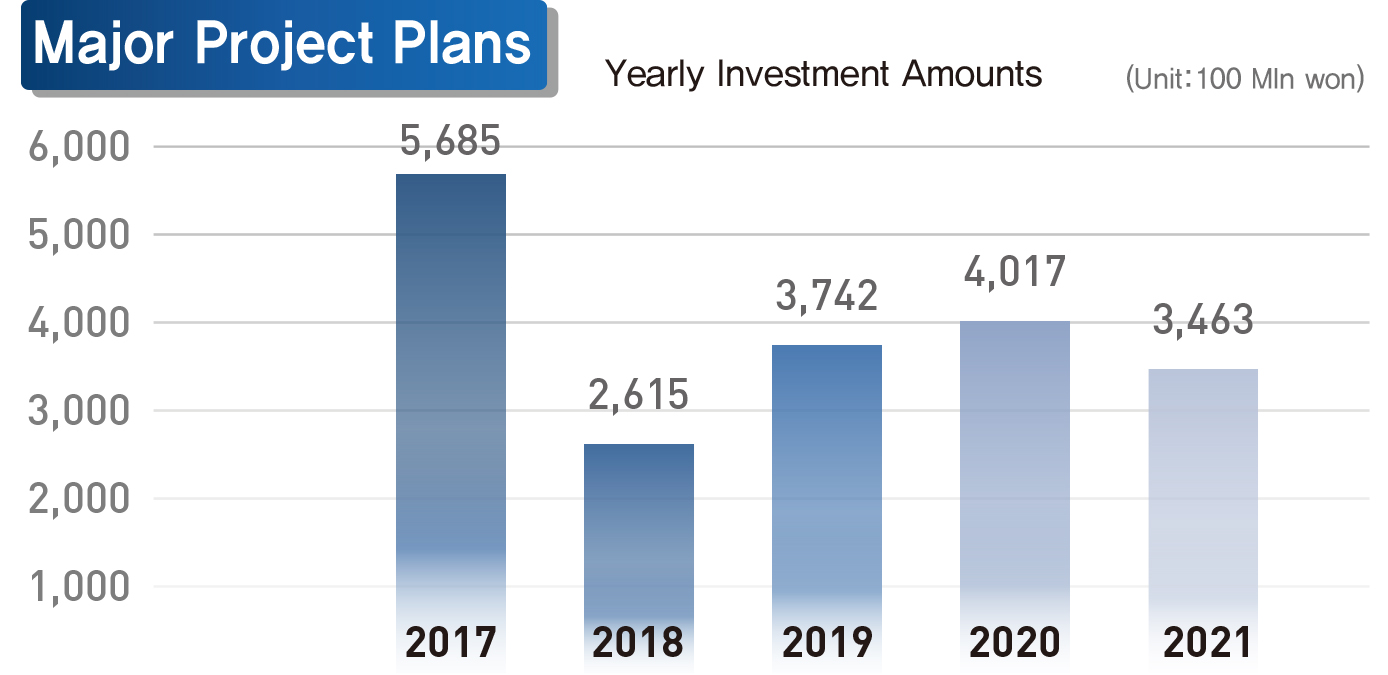 KDHC Raises Consumer Heating Charges 2.4 % Effective May 1
The KDHC raised heating charges for district cooling by 2.4 percent effective May 1.
The corporation has a system in place in which heating charges for district cooling are changed according to the adjusting of city gas fares. The corporation decided to raise heating charges by 2.14 percent (consumers' fares by 2.4 percent) effective May 1.
According to the latest price change, a household living in an apartment of 85 sq. meters (32 pyeong) will likely the heating fare rise by about 1,200 won.
The KDHC plans to continue its efforts to minimize a raise heating charges by redoubling efforts to reduce unit price.
Under the stewardship of KDHC President Kim Kyung-won, who took office last July, the corporation has set integrity as one of its operational values and redoubled efforts to translate it into action under the catchphrase "Joomagapyeon," a Chinese saying that means "whipping a horse that is already galloping."
President Kim said, "Winning the 1st-class grade for the fifth time in a row is owed to executives and staff members' determination to ensure integrity and translate it into action. We'll aggressively endeavor to elimination organizational causes susceptible to corruption and spread integrity eco-system." The KDHC was founded in 1985 under the Integrated Energy Supply Act. Its purpose is to make life more convenient for people and contribute to energy efficiency. Its district heating and cooling businesses reduce pollution and greatly improves air quality. The KDHC has established itself as one of the world's leading district energy companies. It contributes to the national energy economy by providing reliable heating and cooling services.