LS Networks advanced the payment of supplies worth 8.2 billion won to its cooperative partners prior to the last Lunar New Year Holiday. Likewise, LS Business Group is accelerating efforts to build up a shared growth regime with its cooperative business partners, true to the group's management tenet "LS Partnership."
One of the group's representative practices to implement shared growth is financial support the group extends to its cooperative business partners. LS Cable & System and KEB Hana Bank each contributed 20 billion won to form a 40 billion won fund dubbed "Shared Growth Cooperation Fund."
Cash-strapped companies can take out loans from the fund. LS Cable & System and LSIS have teamed up with Shinhan Bank and Woori Bank, respectively, to raise a separate shared growth partnership fund so that secondary and tertiary business partners can borrow easy loans based on the credit of the large-sized companies. LS Mtron implements a full cash payment for settlement of supplies. To this end, the company formed a 4 billion won shared growth cooperation fund with the Industrial Bank of Korea.
The business group has set up a platform to help its cooperative global "hidden champions" by offering such diverse support as manpower, technology and information. In cooperation with the Korea Institute for Advancement of Technology (KIAT), LS handed over their idle proprietary technologies to SMEs and medium-sized superstars for free to prod technology commercialization.
LS Cable & System lends a helping hand to its cooperative partners to ease their financial burden by reflecting monthly international copper price movements in calculating their supply production unit price. Raw material movements are logged on the website of the company to encourage primary cooperative companies to readjust their procurement unit price with their secondary cooperative partners. Since last year, the company has been operating a program designed to educate such working-level work as marketing, sales negotiation tactics, and debt management to staffs of its cooperative partners. LSIS also operates "ACE Club," a system to help its cooperative partners foster core manpower, building up informatization systems, and secure a competitive edge through the improving of quality and productivity.
Under the "Smart Energy Partners," the company implements an educational program on the quality of installations related to solar power and energy storage system (ESS) and issue a certificate to companies which finished the program.
The program was owed to LSIS's being selected as one of the top companies which had made special contributions in a 2016 ceremony, hosted by the Korea Commission for Corporate Partnership in recognition of its efforts to promote win-win partnership.
LS-Nikko Copper offers steam, a byproduct of copper refinery and copper sulphate plants to some companies in the Onsan Industrial Complex. Half of the steam, standing at 1.4 million tons annually, is recycled for in-house use. The remainder is reprocessed for supply to such companies as S-Oil and Hankuk Paper.
LS Mtron is carrying out a private sector-government project to support research in cooperation with the Ministry of SMEs and Startups. The company takes on planning of research tasks while SMEs develop technologies with borrowings from the fund.
The company provided 19.2 billion own in financial support on the implementation of 44 tasks for the past six years.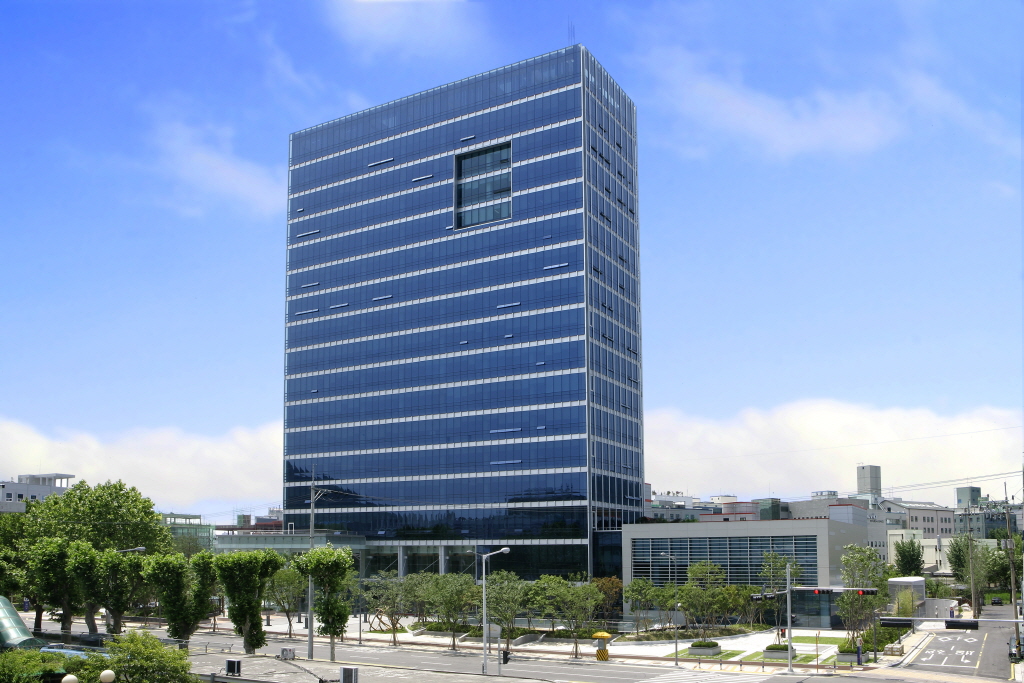 LS Tower in Anyang, Gyeonggi-do.