Since launch in 1996, product has utilized anti-septic packaging technology and use of rice to dominate instant rice market; annual sales projected to reach 400 million won packs this year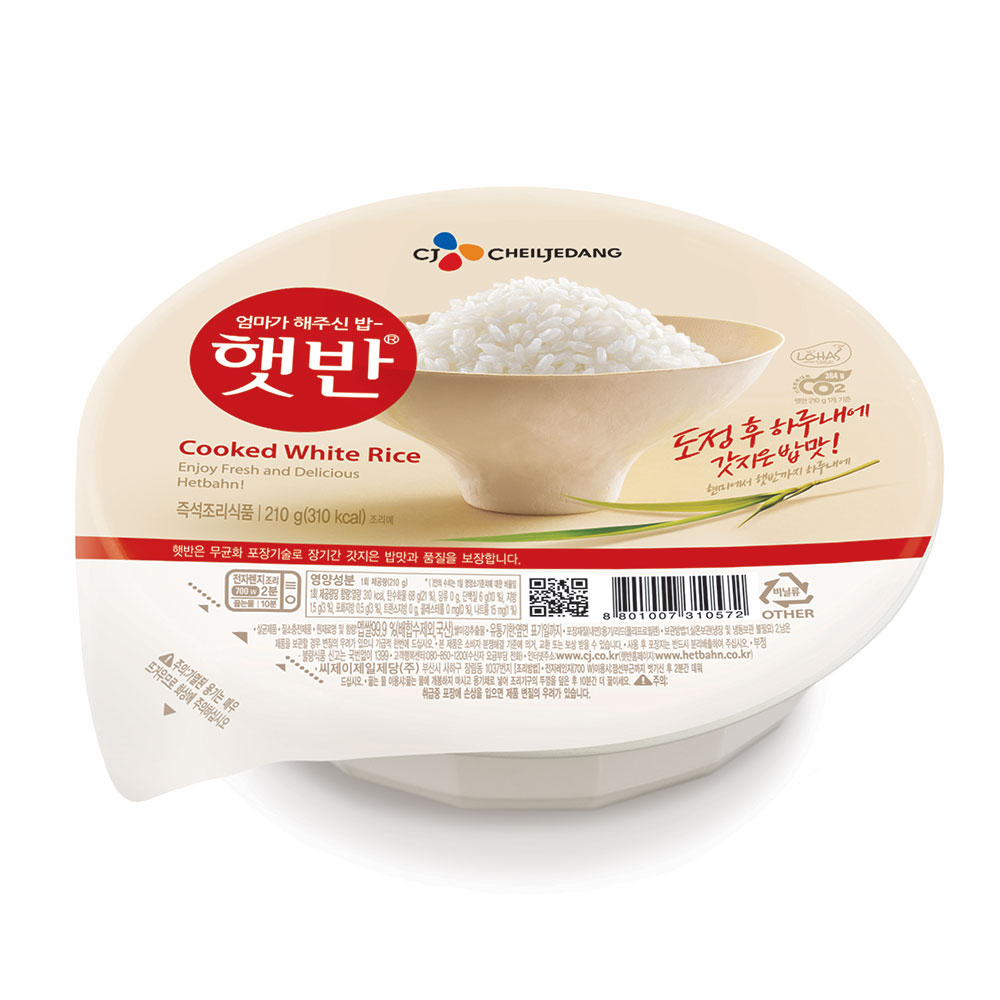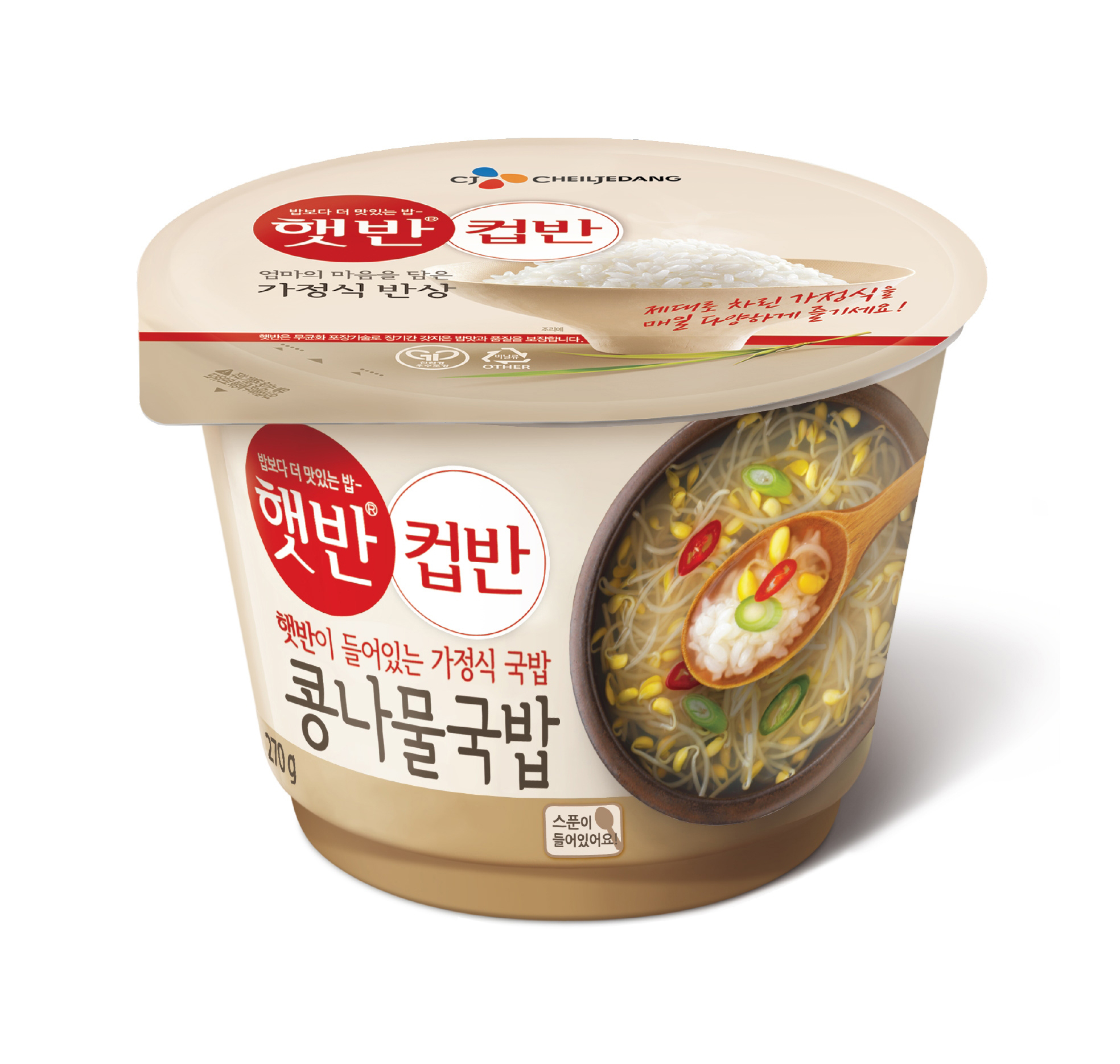 CJ Cheiljedang's instant rice products which now dominate the instant rice market with the Hetbahn instant rice sales jumping to 200 million packs in the first 7 months this year, up 25 percent YoY. (Photos: CJ Cheiljedang)
Sale of "Hetbahn," a brand of instant rice, jumped to around 200 million units in the first seven months this year, which is equivalent to every Korean eating four packs daily.

CJ Cheiljedang said sales amounted to 200 billion won and were up 25 percent on-year, and if the current trend holds up until the end of this year, annual sales would reach 400 million units valued at 400 billion won. The ready-to-be cooked rice, first put on sale in 1996, has been getting attention in the market for its successful exploration of new markets abroad.

It's quick and convenient. The rice can be eaten after just two minutes in the microwave. Hetbahn instant rice hit the first 100 million packs in annual sales in 2011, becoming the first popular brand of instant rice. In 2015, annual sales registered 200 million and it hit 300 million units last year.

Its market share expanded fast, also rising to 76.1 percent in May, up 6.7 percent from the same period last year and rice market sources agreed that the instant rice product has been slowing the cuts in consumption of rice in the country. Individual rice consumption fell to 61.8 kg last year from 122.2 kg in 1988 and had it not been for the Hetbahn, the fall would have been lot worse, falling well below the 60 kg per person level last year.

CV Cheiljedang officials singled out the anti-septic technology for packaging the product and the use of the refined rice as reasons for the success of the instant rice product. CJ Hetbahn means "a delicious and freshly cooked bowl of fresh, new rice."

CJ Hetbahn is made using CJ's own milling facilities which follow a procedure of strictly managing the grain. Rice grains are polished and cooked within a day. The cooked rice is aseptically packed to hold in the taste of the freshly cooked rice. Hetbahn is made using advanced technology and is of a very high quality.
Satisfying customers and promising a new growth, CJ Hetbahn is becoming the representative brand for the packaged foods of the future.

CJ Cheiljedang Corporation is reportedly pursuing a deal to buy The Schwan Food Company, Inc. CJ Cheiljedang participated in a preliminary bidding process for Schwan Food, a South Korean news outlet reported.

The deal could be worth $2.8 billion, the publication said. CJ Cheiljedang didn't confirm it was pursuing Schwan Food. In a regulatory filing, the company said it's "reviewing purchasing a U.S. processed food maker as a part of efforts to boost competitiveness in our overseas foods business but nothing has been decided yet."
CJ Cheiljedang Corporation engages in food and food ingredient, bioengineering, and feed and livestock businesses in South Korea and internationally.

The company manufactures and sells sugar, flour and pre-mix products, and oil and fat products under the Haechandle, Dasida, and Petitzel brand names; sweeteners; soy-based sauces under the Haechandle brand; ready-to-eat cooked rice under the Hetbahn brand; and desserts and snack foods.

It also produces amino acids, such as lysine, threonine, tryptophan, methionine, valine, and fermented nucleic acids for animals and humans; Biotector, an alternative antibiotic feed additive; Prosin, a deep brown powder derived from the recovery of the microorganism cells that produce L-Lysine by fermentation of agricultural substrates containing sugar; Protide, a functional nutrient made of nucleic acids with applications in aquaculture, shrimp, and livestock; nucleotides; and mono sodium glutamate used in condiments, instant noodles, sauces, snacks, meat products, fish products, and other seasoned processed food.