During '2018 Industrial Complex Businessmen's Day' anniversary event, 117 tenant company leaders and employees are honored with diverse government prizes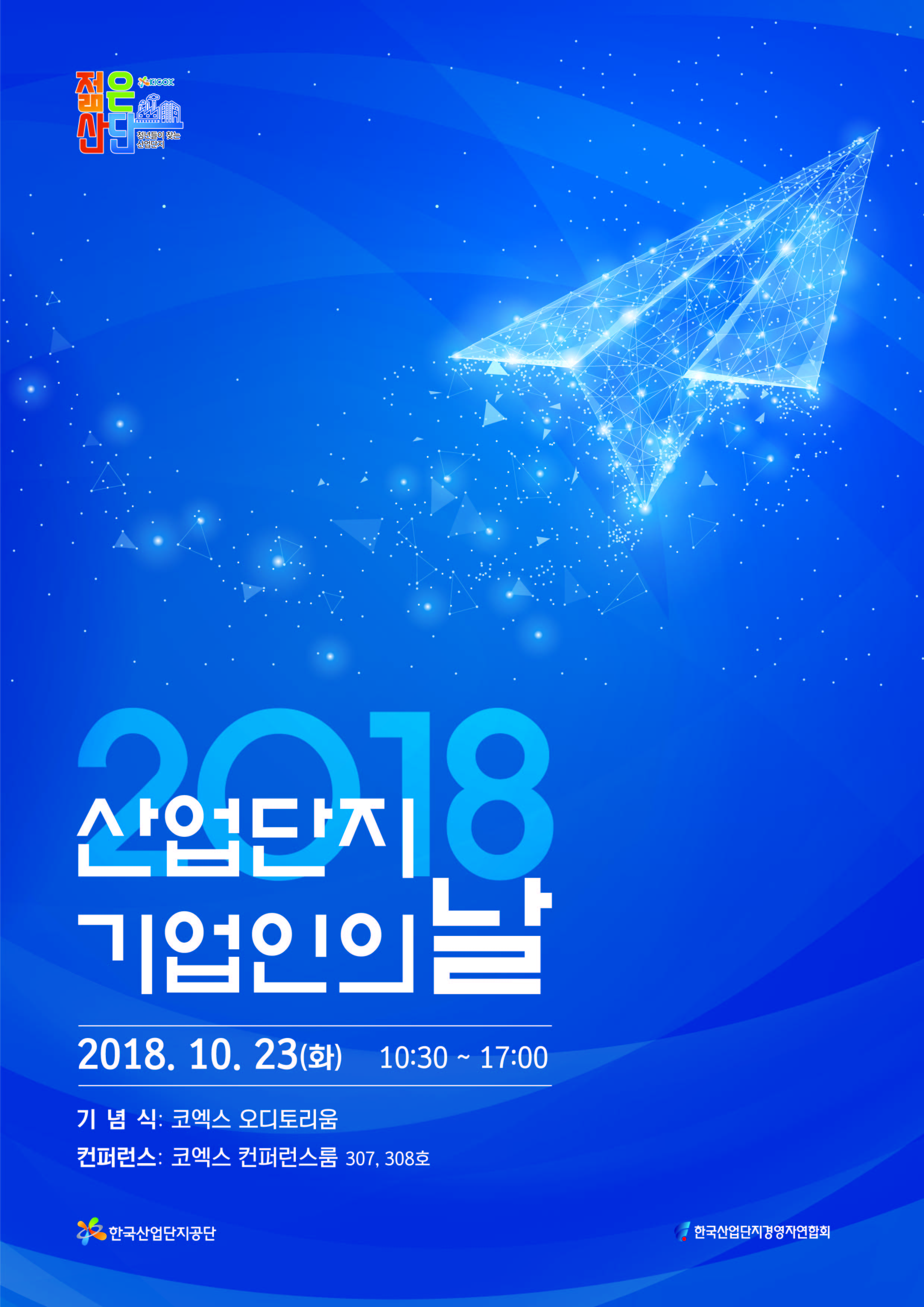 Executive Director Yoon Ki-don of Korea Energy Information Culture Agency (KEIA). (Photos: KEIA)
KICOX Chairman Hwang Kyu-yeon said the anniversary event will serve as an opportunity to share innovative growth of industrial complexes and future vision on job growth, and (the KICOX) will make companywide efforts to help industrial complex spearhead Korea's innovative growth.

Korea Industrial Complex Corp. (KICOK) held the "2018 Industrial Complex Businessmen's Day" in cooperation with the Federation of Korean Industrial Complexes Employers Association at COEX in Seoul on Oct. 23.

A total of 117 employers and employees were presented with diverse government prizes in recognition of their contribution to the development of industries.

The coveted Order of Industrial Service Merit, Bronze Tower went to President Ko Chang-hee of Daea Industrial while President Lee Gye-woo of Aquapick and President Yom Young-ju of Taeho were honored with the Presidential Award.

President Shim Sung-wong of Jaewon Industrial and President Roh Byung-mo of Hyupshin Hydraulic received the Prime Minister's Prize.

The prize winners pledged to spearhead innovation and leap forward of industrial complexes to lead job creation and industry & technology growth.
The pledge may be construed as state-run industrial complexes' determination to be reborn as a force of innovative growth through industrialization and job creation, promote industry and technology innovation and achieve innovative take-off through innovation of industrial complexes.

The predecessor of the current Seoul Digital Industrial Complex or known as G Valley, made its debut in 1064. The number of state-run industrial complexes has grown to 1,194 as of the Q2 2018. They accommodate 97, 284 tenant companies, which employ a combined 2.16 million people, serving as a buttress of the national and regional economies.

The industrial complexes now account for 69 percent of domestic production, 81 percent of the nation's total exports and 47 percent of total employees.

But industrial complexes are grappling with the sluggish domestic mainstay industries, the weakening of added values of manufacturing industries, their deterioration and personnel mismatches and they are feared to lose growth momentum, so they now need to shift into a space for new innovation.
The anniversary event also coincided with a conference on industrial complexes held under the theme "Industry & Technology Innovation and Innovation of Industrial Sites."

The conference covered topics such as the direction of new industrial complex clusters designed to promote national innovation growth, establishment of smart industrial complexes, the direction of industrial complexes' changes and tasks to realize innovative growth, balanced development forcing industrial complexes, and ways of promoting balanced development centering around industrial complexes and regional innovation.

Chairman Kim Ki-won of the Federation of Korean Industrial Complexes Employers Association said, "CEOs of tenant companies spare no efforts and challenges in realizing industry and technology innovation to help industrial complexes become a force behind Korea's innovative growth.

Tenant company businessmen will pledge their determination to fulfill their responsibilities of the times and share desires for innovation together with industry, academia and research circles by holding the 2018 Industrial Complex Businessmen's Day.
대한민국 산업단지 혁신도약 선포한다
산단공·산경련, 23일 코엑스에서 '2018 산업단지 기업인의 날' 개최
한국산업단지공단(이하 '산단공')과 (사)한국산업단지경영자연합회(이하 '산경련')는 10월 23일(10:30~16:50) 코엑스에서 산업단지 입주기업, 정부, 국회, 공공‧유관기관 관계자 등 1,000여명이 참석하는 '2018 산업단지 기업인의 날' 기념행사를 공동 개최한다.
산단공은 대한민국 경제성장과 일자리창출의 중추적 역할을 해온 산업단지의 성과와 가치를 조명하고, 산업단지 기업인들의 사기진작과 혁신의지를 모으기 위해 이번 행사를 기획했다.
64년 한국수출산업공업단지(현 서울디지털국가산업단지)를 시작으로 조성되기 시작한 산업단지는 현재 전국 1,194개, 입주기업 97,284개사, 고용 216만 명으로(2018년 2분기 기준) 크게 성장하여 국가와 지역경제의 중추적인 역할을 담당하고 있다.
전국 제조업 생산의 69%, 수출의 81%, 고용의 47%를 차지

하지만, 최근 산업단지는 △국내 주력산업 부진 △제조업 부가가치 악화 △산업단지 노후화 △인력미스매치 등으로 인해 성장동력의 상실이 우려되어 새로운 혁신공간으로의 변화가 필요한 시점이다.
이번 산업단지 기업인의 날에는 기업인·근로자 등 산업발전 유공자 포상과 함께 행사의 하이라이트인 산업단지 혁신도약 선언을 통해 대한민국 산업단지 혁신성장 및 일자리 성장을 위한 산단공과 산경련의 역량 결집을 다짐할 예정이다.
또한, 2부 행사로는 '산업·기술 혁신' 및 '산업입지혁신'을 주제로 산업단지 컨퍼런스가 함께 개최된다.
이번 컨퍼런스는 국가혁신성장을 위한 새로운 산업단지 클러스터 방향 , 스마트 산업단지구축 방향 , 혁신성장 구현을 위한 산업단지의 변화방향과 과제 , 산업단지 중심의 균형발전·지역혁신 방안 등 4개의 세부 주제별 발표와 토론이 진행된다.
산경련 김기원 회장은 "산업단지가 대한민국 혁신성장의 원동력이 되기 위해 입주기업인들은 산업 및 기술 혁신의 노력과 도전을 아끼지 말아야 할 것"이라 강조하고 "산업단지 기업인의 날을 통해 시대적 책무에 대한 입주기업인의 각오를 다짐하고 산학연관이 함께 혁신의 의지를 공유해 나갈 것"이라고 밝혔다.
산단공 황규연 이사장은 "이번 기념행사는 산업단지의 혁신성장과 일자리 성장의 미래비전을 기업인들과 함께 공유할 수 있는 자리가 될 것이며, 향후 대한민국의 혁신성장을 산업단지가 이끌 수 있도록 전사적 차원에서 노력해 나갈 계획"이라 밝혔다.