Samsung Electronics Vice Chairman Lee Jay-yong. (Photo: Samsung Electronics)
Samsung Electronics posted the best-ever business performance in Q3 2018 on the back of a booming semiconductor business, but alarm bells are ringing over declining smartphone sales.
Its smartphone segment saw a more than 30 percent plunge in operating profit compared to last year.

The Korean electronics giant on Oct. 31 announced 65.46 trillion won in sales and 17.57 trillion won in operating profit between July and September of this year. The semiconductor business accounted for 78 percent of the Q3 operating profit.

On the other hand, Samsung Electronics saw the smartphone business chalk up 24.91 trillion won in sales and 2.22 trillion won in operating profit, representing a 10 percent drop and a 32.5 percent nosedive, respectively, over the same period of last year.

The business saw sales and operating profit decline for the second straight quarter. The Q3 2018 rate of operating profit out of sales stood at 8.9 percent. The rate dropped below the 8 percent threshold for the first time since the Q1 2017.

The rate is about one-third of that of Apple, which stood at about 25 percent on a quarterly basis. Samsung Electronics Vice Chairman Lee Jay-yong's visit to Vietnam on Oct. 30, which churns out more than half of its smartphone production, may be construed as part of his efforts to turn around the declining smartphone business, business analysts said.

Samsung Electronics' smartphone business is sandwiched between U.S.-based Apple and Chinese smartphone makers. Even though Apple has raised new smartphone prices to about 2 million won, Samsung Electronics has maintained prices of upgraded models such as Galaxy S9+ and Galaxy Note 9 to about 1 million won.

Samsung Electronics cannot raise prices due to a thinner loyal customer base compared to tech giant Apple.

Samsung Electronics has seen the average smartphone price drop as the company has increased the portion of low-end and medium-priced smartphones to retain its global market share. The market survey firm Counterpoint Research reported that Samsung Electronics was the sole smartphone maker among global top five companies to see the average price of new phones decline for the past one year.

Apple retained the No. 1 position with $724 in average phone price, but Samsung Electronics, which ranked 2nd last year, now dropped to fifth place, following Oppo, Vivo and Huawei.

In particular, Samsung Electronics' smartphone business saw its market share in China drop to a range of 1 percent, raising the issue of the efficiency of the Chinese production center.
Samsung Electronics is expected to drop the portion of smartphone production in China due to rising wages and to integrate production centers with a focus on Vietnam and India.

In the meeting with Vietnamese Prime Minister Nguyen Xuan Phu on Oct. 30, Samsung Electronics Vice Chairman Lee said the company will continue to make investments on a long-term perspective and expand business. Samsung Electronics is under pressure to lower smartphone prices from political circles and civic organizations and a low price offensive by Chinese smartphone makers.

Samsung Electronics is making all-out efforts to secure price competitiveness to counter an offensive by Chinese smartphone makers trying to take advantage of low prices and relatively high functions.

For instance, low- and medium priced smarphones such as A and J series have replaced parts for Samsung Pay, reversing a policy of expanding the mobile payment method. The exclusion of the Samsung Pay was done in consideration of factors such as unit price reduction and the status of credit card use by customers of each country.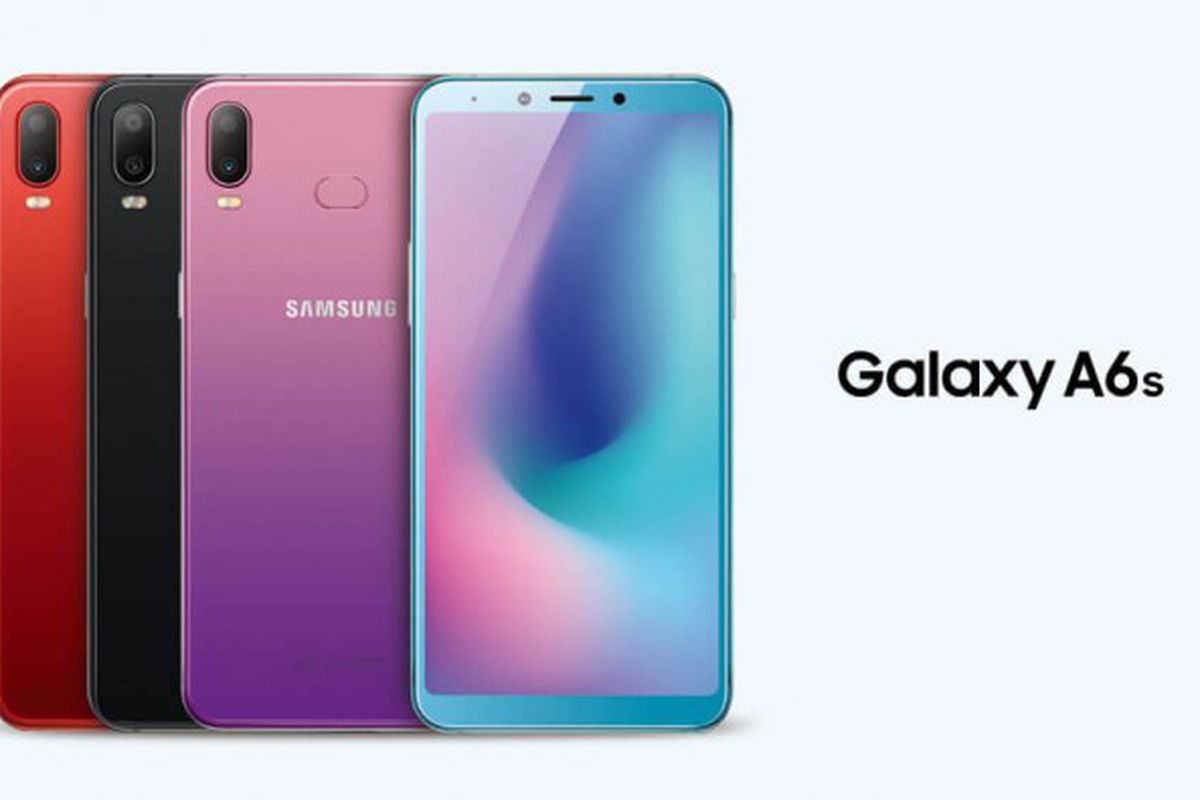 Galaxy A6s

In November, Samsung Electronics is to release on the Chinese market "Galaxy A6s" whose product development and product are outsourced. Wingtech, an outsourcing company of Xiaomi, is in charge of all processes ranging from development of the product to production, but it only carries the brand "Galaxy."