The technology cuts time for issuing loans by streamlining procedures for credit approvals, including examination of papers and other services such as remittance thru electronic operations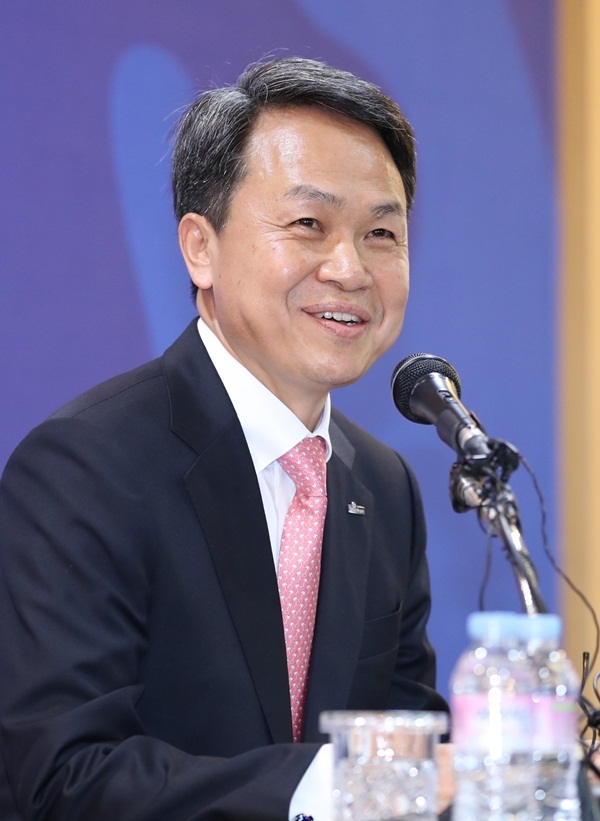 President Jin Ok-dong of Shinhan Bank.
Shinhan Financial Group (Shinhan Bank), South Korea's oldest bank, has unveiled a blockchain-based platform to hasten loan processes, Shinhan Bank said on May 27.

The new system will utilize blockchain technology to verify loan applications and documents without face-to-face interaction. It aims to improve efficiency and processing time while lowering associated administration cost as it allows the public to apply for loans online and receive faster credits.

"The introduction of the blockchain qualification system will contribute to the activation of non-face-to-face products." a Shinhan Bank spokesperson said. "We will make efforts to increase customer convenience and expand accessibility by launching various non-face-to-face products."

Shinhan bank's new loan process incorporates blockchain technology in the verification and confirmation phases within a network of affiliated banks and institutions. The lending system enables parties to register and operate in the network via an encrypted single-use password. This provides easy and instant access to the data needed for approving and issuing loans.

The bank first applied the system to "Shinhan Doctors" products. The report revealed the process of confirming regular members was "shortened in real time in the second and third day."

The project is part of Shinhan Bank's effort to improve its bank services and extend its product to remote clients. It is also the first of its kind in the country. Shinhan Bank has sought to expand the use of blockchain technology in its processes since last year. It fully embraced blockchain technology with transactions that involve Interest Rate Swap (IRS) and smart contracts.

The effort spearheaded by the bank's top management is part of a digital transformation, an initiative led by many global financial services firms amid a growing need for tighter integration between information technology and traditional financial services for efficient management in a fast-changing business environment.

The bank said blockchain was fully adopted with transactions involving Interest Rate Swap (IRS) Nov. 30, the first time a local financial services firm has adopted the technology in the sophisticated form of finance.

Similarly, the bank adopted "Smart Contract," a financial method used for derivatives transaction, where tasks formerly managed by workers were undertaken by the computerized program, which leaves no room for error thereby improving accuracy and reliability of work products.

"Prior to the blockchain-based process, there had been no standardized rules governing keeping and managing financial records, a reason why market participants had to rely on their own records which often times led to errors despite the cross-checking process requirement." a Shinhan official said.

"The new system helps remove such human errors and helps improve work efficiency through clearer, task-related communications rather than wasting time on correcting mistakes. The program will be expanded after it proves to be stable. We will continue to develop new technology that can be put in place for various departments."

Meanwhile, Blockchain Lab, a special strategy-oriented research body within the bank, has completed a process whereby company officials were trained for customer services that they deem to have room for improvement with the use of blockchain technology.
They include financing businesses with export or import, lending, as well as that involving derivatives, stocks, bonds, foreign currency exchange or remittance and pension.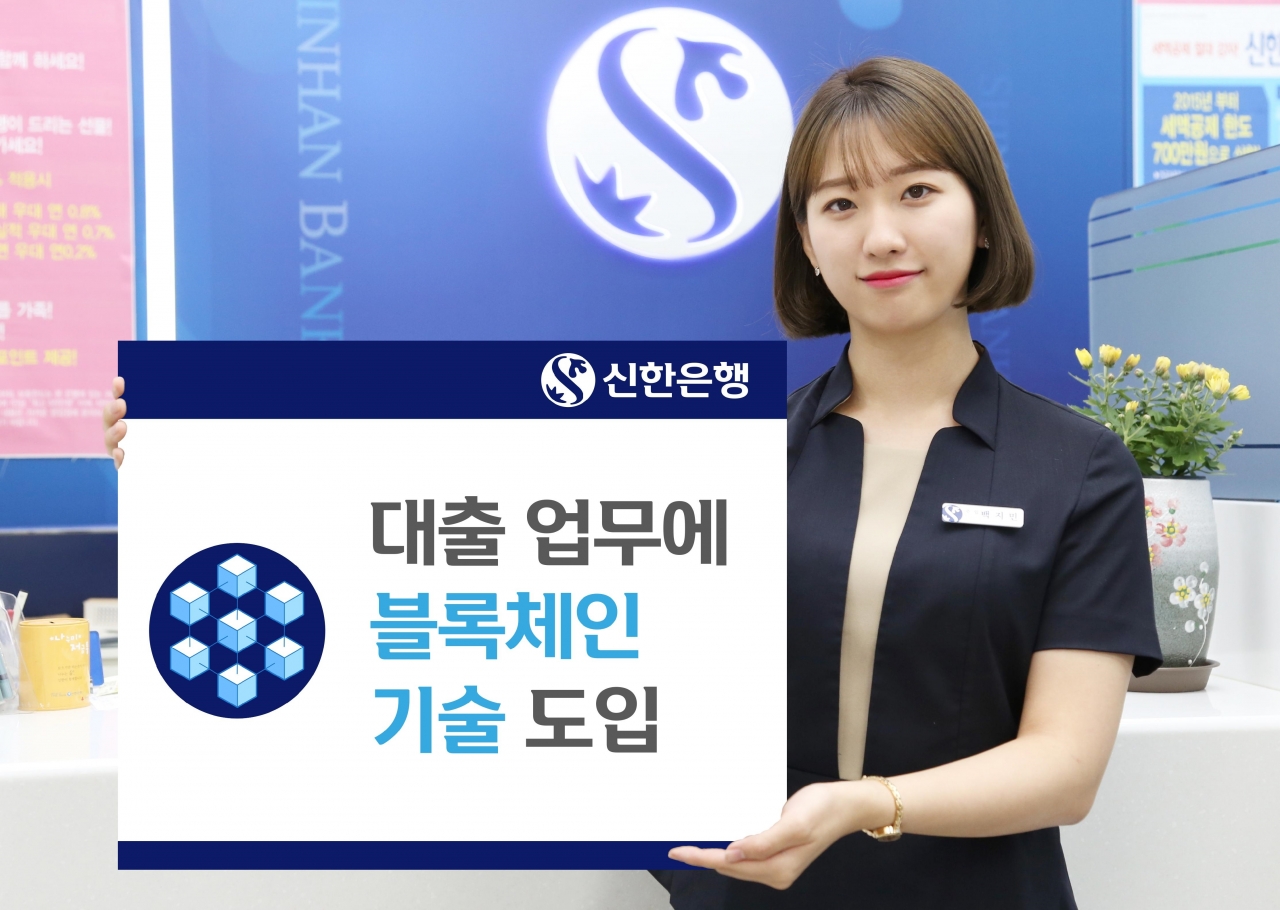 A model showing an ad for Shinhan Bank's operation using the blockchain technology including credit checkups. (Photos: Shinhan Bank)