President Lyu emphasizes change and challenging spirit to brace for crisis following energy paradigm shift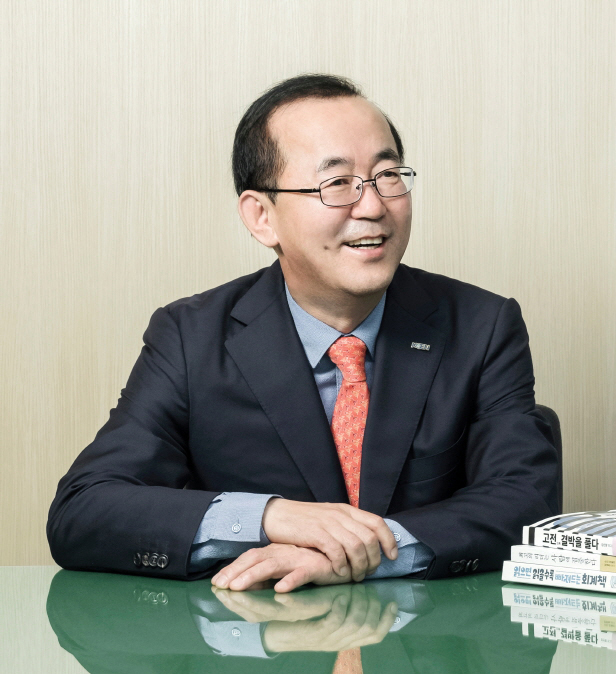 President Lyu Hyang-reol of Korea South-East Power Co. (KOEN)


Under the stewardship of President Lyu Hyang-reol of Korea South-East Power Co. (KOEN), who took office in February 2018, KOEN is accelerating a scheme to bet big on renewable energy, new energy, and new business projects overseas.

KOEN President Lyu stressed change and challenging spirit to brace for a crisis, saying that a company whose inside fails to catch up with the speed of outside environment would collapse.

The Korean power generation paradigm is shifting fast into LNG and renewable energies in the wake of the government's energy policy of raising the portion of renewable energies out of the nation's total power generation to 20 percent by 2030.
KOEN, which depends on coal for 90 percent of its conventional power plant portfolio, is entering crisis mode. KOEN's Samcheonpo Thermal Power Units 1 & 2 are to be decommissioned this year, and Yeongdong Thermal Power Unit 2 is undergoing an energy conversion after being decommissioned.

In order to tide over this unprecedented crisis of the coal-fired power units, KOEN is making every effort to minimize the shock, caused by outside environment changes and reshape its corporate sustainability.

President Lyu, who took the helm of KOEN in February 2018, is investing big into new/renewable energy, new business, and overseas business projects. To this end, KOEN is expanding its organizational structure and manpower. The power company is also focusing on ramping up its capabilities to examine business projects and carry out execution.

First of all, KOEN plans to lower pollutant emission levels to flesh out the government's environmental energy paradigm shift. To this end, the power company plans to advance the timing of improving environmental facilities and dramatically implement R&D investments toward environmental facilities.

President Lyu said KOEN will make every effort to expand power facilities to substitute for the thermal power units, to be decommissioned. KOEN will spearhead energy paradigm shift by investing new/renewable energies and new business projects as well as overseas business projects, he said.

KOEN is implementing new/renewable energy projects with the goal of achieving the "New/Renewal Energy 3025 Policy Initiative," calling for raising the portion of new/renewables to 25 percent by 2030. To this end, KOEN is working on projects to develop wind farm units with a combined capacity of 3GW off the southwestern sea areas such as Wan-do and Shinan.

KOEN is participating in a deal to build a 3MW wind farm test-bed in Vietnam with Electricity of Vietnam, which was signed during President Moon Jae-in's visit to the Southeast Asian country in May 2018.

The move may be construed as KOEN's plan to find alternative solutions on overseas markets to overcome hardships the power company is experiencing in the new/renewable energy sector due to the nation's narrow territory.

Furthermore, KOEN is trying to explore wind farm projects in cooperation with local governments and public entities. To this end, the power company teamed up with the Jeollabuk-do provincial and Gunsan municipal governments to build a large-scale photovoltaic power plant in Gunsan.

The photovoltaic power plant was dedicated last October. KOEN plans to participate in a project to build a photovoltaic power plant in Goheung Lake in Goheung, Jeollanam-do.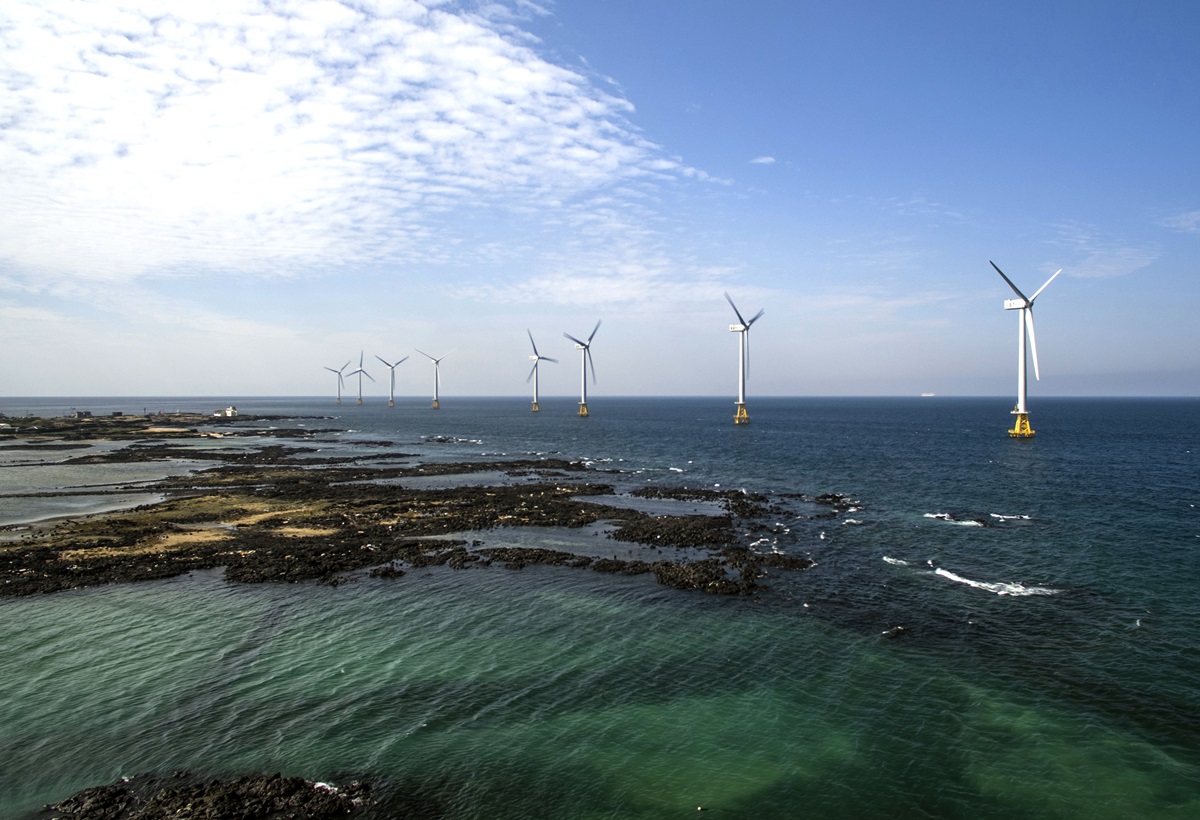 The Tamla Off shore Wind Power Plant Complex with a capacity of 30MW, the nation's largest-ever one built by Korea. (Photos: KOEN)