ASEAN-ROK Commemorative Summit Commences Nov. 25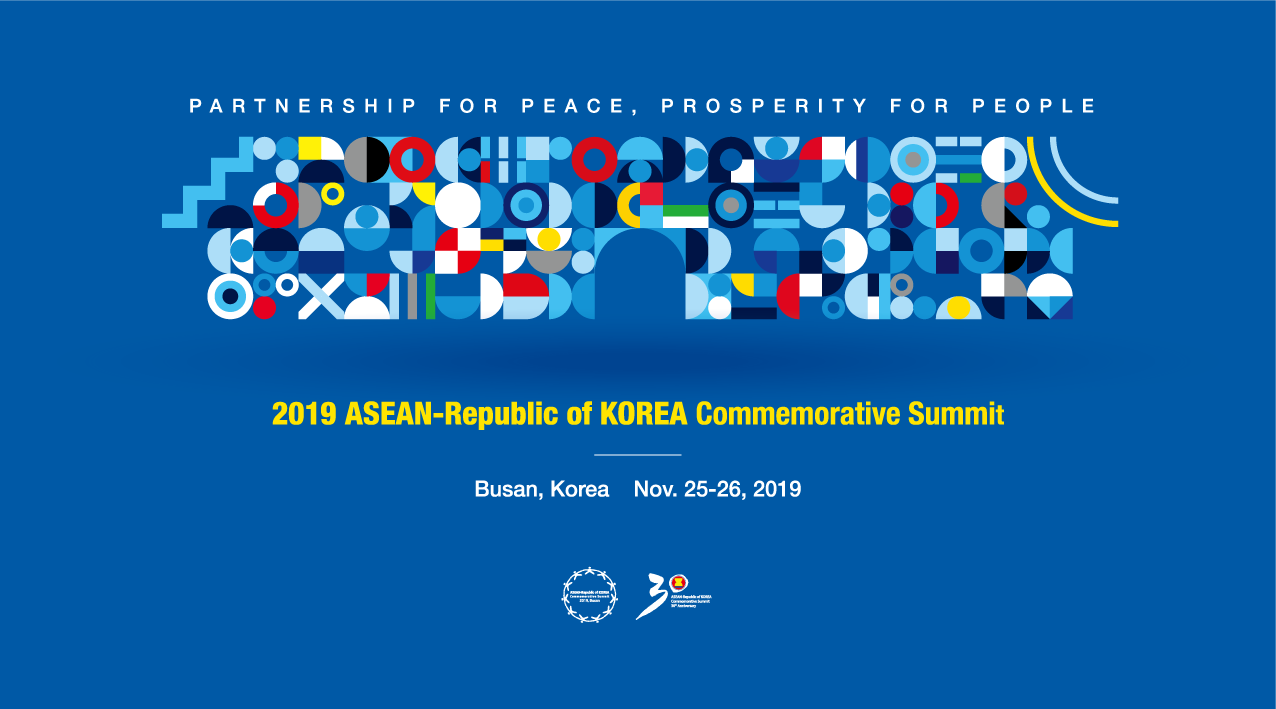 Key visual for the ASEAN-ROK Commemorative Summit (Credit: ASEAN-ROK Commemorative Summit Organizing Committee)
A view of the convention center BEXCO in Busan. (Photo: BEXCO)
The ASEAN-ROK Commemorative Summit is taking place from November 25 to 26 in Busan to celebrate the 30th anniversary of sectoral dialogue relations between ASEAN (Association of Southeast Asian Nations) and South Korea. This is the third commemorative summit to be hosted in Korea, following the summits held in Jeju and Busan in 2009 and 2014 respectively.

Attended by the representatives of 10 ASEAN member states, the upcoming commemorative summit's slogan is "Partnership for Peace, Prosperity for People," focusing on the keywords "people," "prosperity," and "peace." This year's commemorative summit is especially noteworthy as the summit will be followed by the first Mekong-ROK Summit on November 27.

A series of events are also prepared in celebration of the ASEAN-ROK summit. Main events include ASEAN-ROK Food Street, featuring local food from the ASEAN member states; Busan Christmas Tree Festival, decorating the streets of Busan with a giant Christmas tree and fabulous LED lights; and Mekong Bazaar, offering diverse handmade products.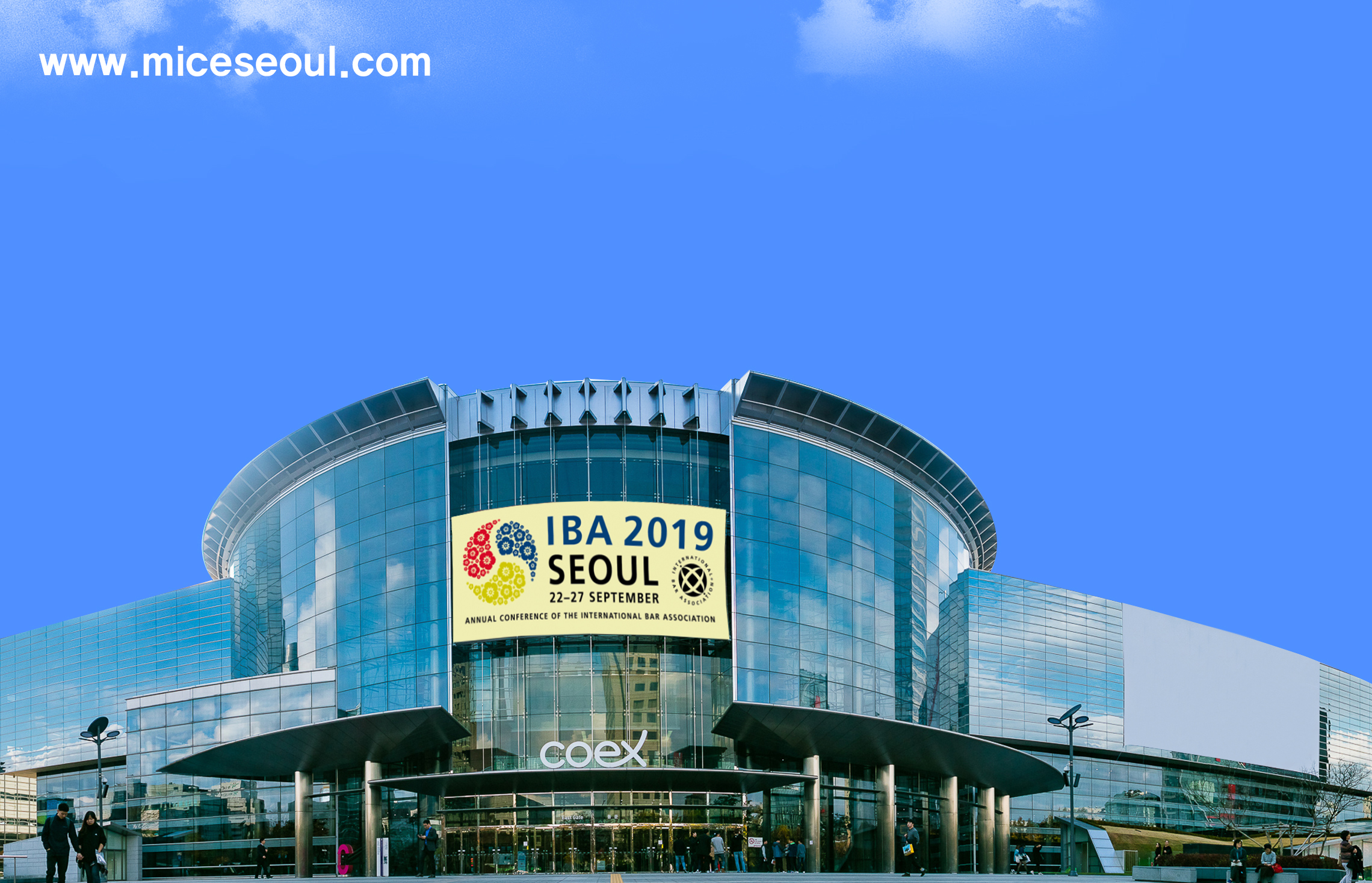 A view of Korea Trade Center and its vicinity in Samseong-dong, Gangnam-gu, Seoul. (Photo: SMG)

KTO Succeeds in Attracting WCGS 2023 to Seoul

The Korea Tourism Organization (KTO) has succeeded in attracting the World Congress of Gastroenterology (WCOG) 2023 to Seoul. WCGS is a biennial academic convention, being hosted by the World Gastroenterology Organization, which brings together about 5,000 gastroenterology experts from around the world.

In late 2018, the Korean Society of Gastroenterology (KSG) expressed willingness to attract WCOG. At a request of the KSG, KTO and the Seoul Tourism Organization (STO) provide support to the WGO headquarters officials' inspection tour, and Korea presented the nation's academic standing and suitability of hosting international conventions during the 17th WCOG held in Istanbul, Turkey, in September. Korea defeated competitors like India and New Zealand to become the venue of WCOG 2023.

KSG has a track record of having already hosted the Asian Pacific Digestive Week 2018 (APDW 2018. KSG has hosted annual digestive academic conventions in cooperation with related academic organizations and Korea's hosting of WCOG 2023 will likely raise the Korean gastroenterology field's standing to global standards.

KTO offers budgetary support to the hosting of international conventions in Korea attracting more than 100 foreigners from five countries for more than three days. In case of large-scale international conventions with more than 2,000 foreigners in registration of international academic societies in attendance, KTO provides support tailored to meet each stage's needs.

Oh Chung-seop, head of the Convention Team at KTO, said, "The hosting of international conventions will bring a large number of experts to Korea for academic exchanges which will lead to great spill-over effects in Korean related industries as well as the tourism sector. In particular, the hosting of WCOG 2023 will likely have a greater effect of enhancing global standing, he added.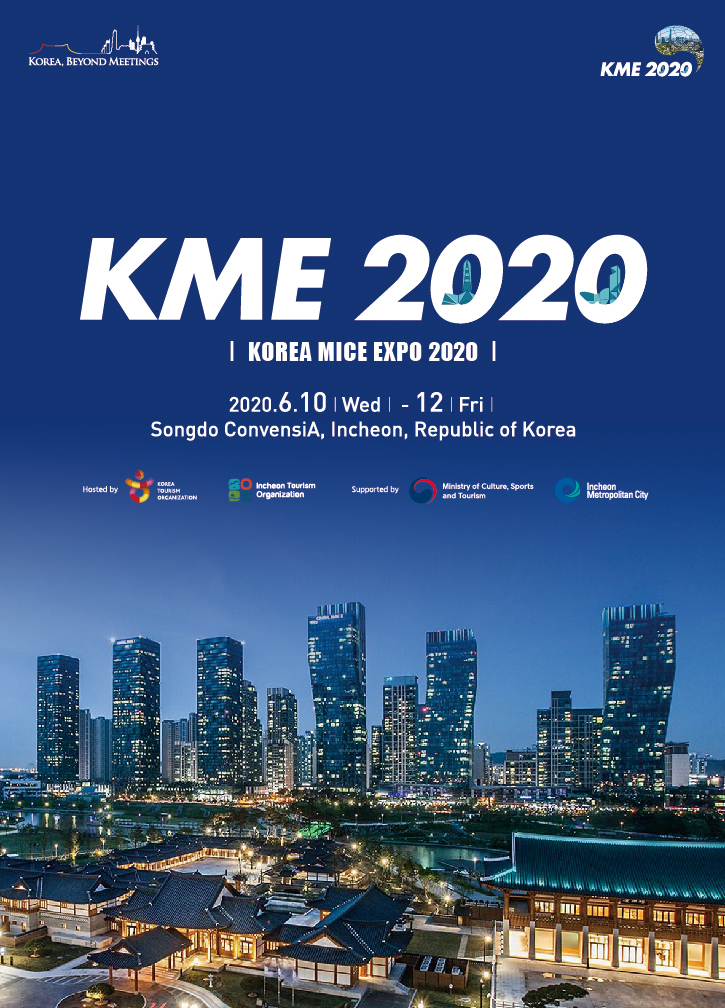 A poster to publicize the Korea MICE Expo 2020.

KTO Participates in 2019 World Travel Market to Attract European Tourists

The Ministry of Culture, Sports and Tourism (MCST) and KTO participated in the 2019 World Travel Market (WTM) London that took place at ExCel London from Nov. 4 to 6. At the event, Korean exhibitors showcased Korean tour products for K-pop and K-beauty aficionados and products for DMZ peace tours, regional tours, and transfers at Incheon International Airport.

WTM, celebrating its 40th anniversary this year, is one of the world's top three travel exhibitions, along with International Tourism Tour Fair (FITUR) and International Travel Trade Show Berlin.

WTM brings together about 5,000 companies and more than 50,000 tourism industry officials from 180-odd countries across the world to compete in a fierce tourism marketing blitz. About 20 Korean entities, including the KTO, travel agencies, local governments and Incheon International Airport, joined forces in attracting European tourists during the 2019 WTM.

On the first day of the exhibition, Nov. 4, KTO hosted a session inviting major British travel agencies and journalists to Sunborn London Hotel to introduce various Korean tours. The session was part of a marketing blitz for Korean tours targeting local opinion leaders. A reception for B2B networking also took place to help Korean participants explore business opportunities.

KTO also held diverse cultural experience events like the wearing of hanbok (traditional Korean costume) and tasting traditional Korean tea at the Korea Travel Pavilion during the three-day exhibition period.

The KTO conducted a marketing offensive targeting British media outlets like BBC TV and Eurosport TV, a pan-European television sports network, to publicize Korean gems.

"Europe is a very important region to diversify tourism markets, and participation in the tourism exhibition is designed for the Korean inbound travel industry to explore new business dynamics and meet prospective consumers," said Park Jung-ha, chief of the International Tourism Department at KTO.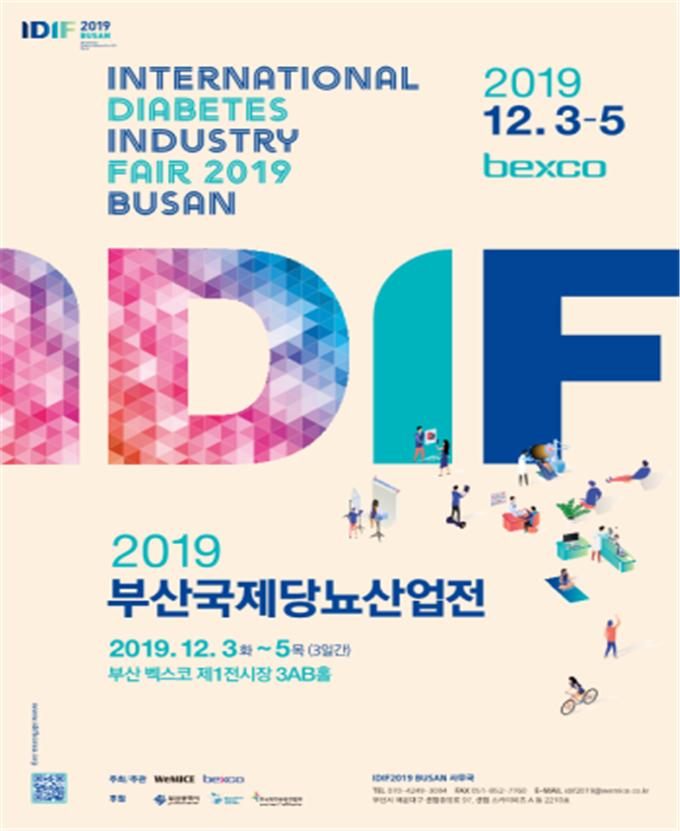 A poster to publicize the IDIF 2019. (Photo:Busan Metropolitan City)

KTO Holds KLTM 2019

MCST and KTO held the Korea Luxury Travel Mart 2019 at Seoul Lotte Hotel World and Signiel Hotel in Seoul on Oct. 21.

KLTM 2019 was the third rendition of fair. About 50 Korean companies related to the luxury travel industry and some 40 invited industry officials from 16 countries participated in KLTM 2019. Among the participants were invitees from members of luxury travel consultation entities like Travellermade and Virtuoso, selected by KTO overseas branches.

Chinese Incentive Tour Groups Pour into Jeju

Beautiful Company in Hunan Province, China, sent a 2,700-member incentive tour group to the Korean island between Oct. 20 and Oct. 26, the Korea Tourism Organization (KTO) said. Beautiful Company, headquartered in Hunan Province, produces and sells daily life necessities. Incentive tourists from Beautiful toured Jeju's major sites, such as Ousulloc Museum, Joongmun Beach, and Udo.

They watched a concert by hallyu singers Hyuna and Hwang Chi-yeol held at the Jeju World Cup Stadium on Oct. 23.

The KTO said Ping An Insurance is sending 1,500 employees to Jeju during the period between early October and the end of November.
The incentive tourists are participating in a three-night, four-day tour.
"Unlike the previous incentive tour groups that visited the Seoul metropolitan area, these ones are arriving in Jeju, thus contributing to reinvigorating the economy of the Jeju region," said Chung Ik-soo, head of the Meeting Incentive Team at the KTO.

KTO will make efforts to boost the economy of each region by developing support programs in cooperation with regional airports and conducting a marketing blitz of regional tourism sites to induce more incentive tour group to provincial areas, he said.