Sindoh Enters SLA-Style 3D Printer Market by Launching Sale of Its Own SLA 3D Printers
The company aims to be the largest maker of those SLA 3D Printers using metal powders as raw materials in Korea by turning them out en mass in next 3 years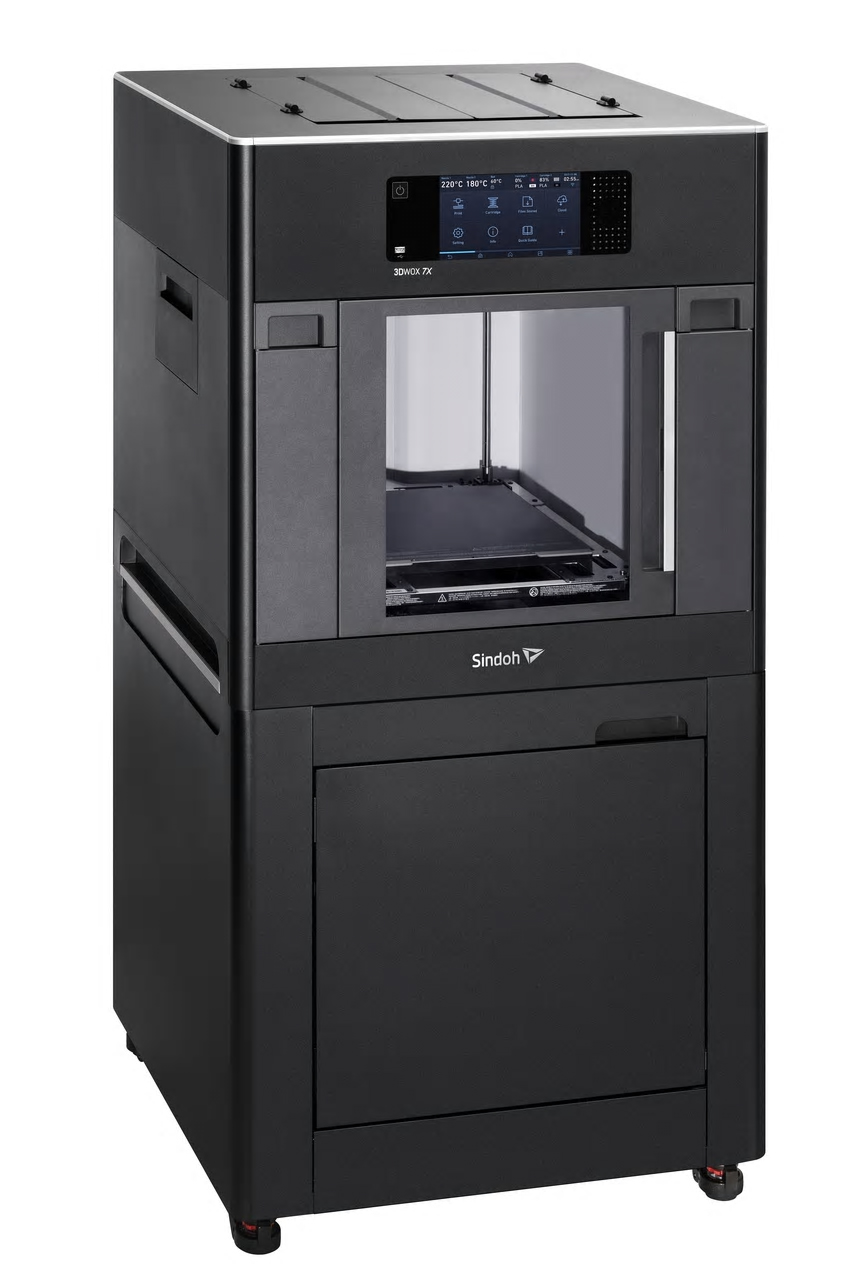 3DWOX 7X (Photos: Sindoh)
Sindoh made its entry in the SLA-style 3D Printer Market official by launching the sale of its SLA 3D Printers. The company plans to grow to be the largest 3D Printers maker and seller in Korea in the coming 3 years by mass producing those printers that use the metal powders as raw materials.

On Nov. 11, the company announced the launches of the sale of the two types of its SLA-style 3D Printer "Sindoh A1 series and one type of the FFF style '3DWOX 7X' series.

3D printing, also known as additive manufacturing, is a manufacturing process where a 3D printer creates three-dimensional objects by depositing materials layer by layer in accordance to the object's 3D digital model. A GIF showing how a 3D printer prints three dimensional objects layer by layer.

Stereolithography – more commonly referred to as SLA 3D printing – is one of the most popular and widespread techniques in the world of additive manufacturing. ... In a nutshell, this process converts photosensitive liquid into 3D solid plastics in a layer-by-layer fashion using a low-power laser and photopolymerization.

Stereolithography (SLA) and digital light processing (DLP) 3D printing are the two most common processes for resin 3D printing. ... Both processes work by selectively exposing liquid resin to a light source—SLA a laser, DLP a projector—to form very thin solid layers of plastic that stack up to create a solid object.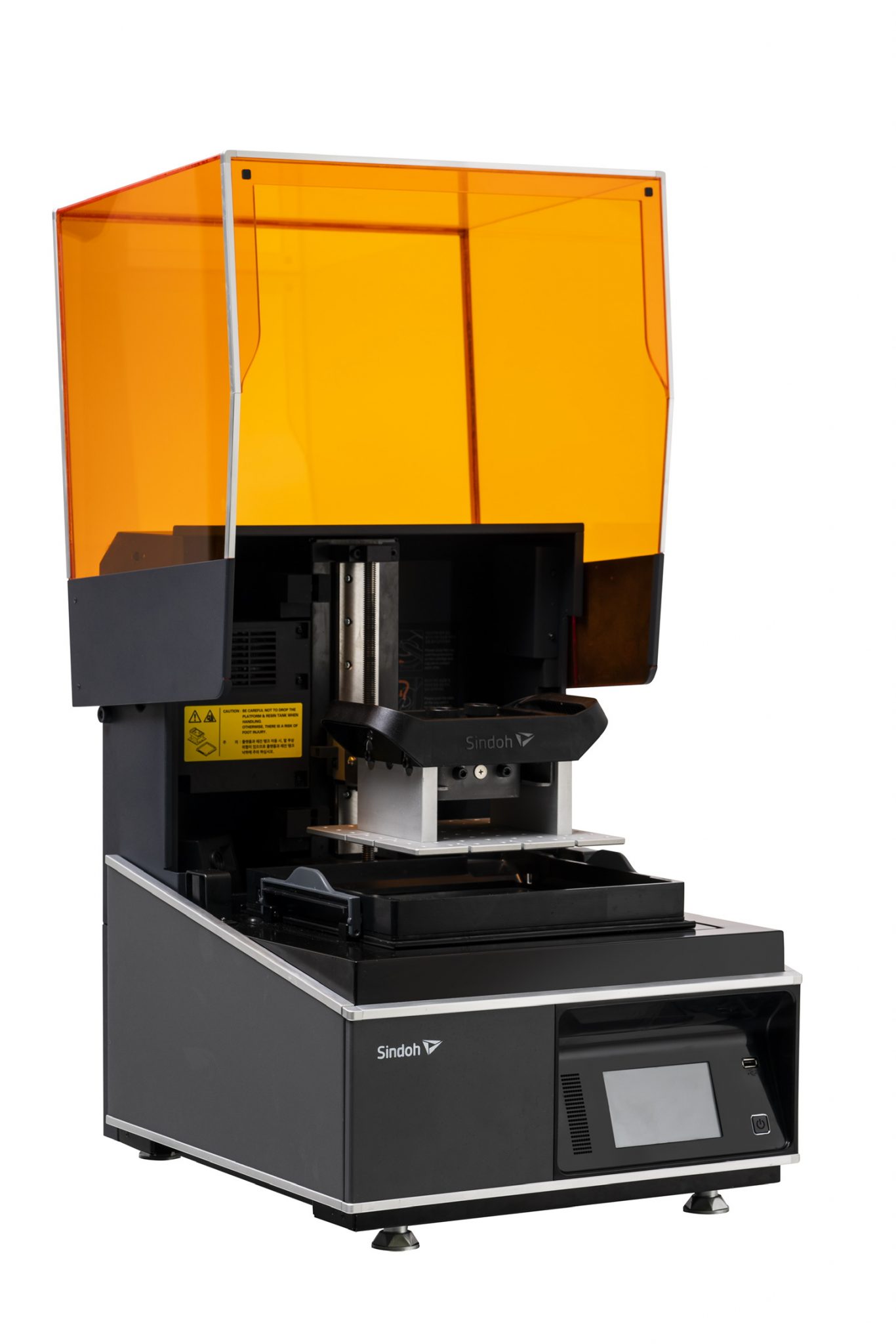 Sindoh A1 3D Printer
Fused filament fabrication (FFF), also known under the trademarked term fused deposition modeling (FDM), sometimes also called filament freeform fabrication, is a 3D printing process that uses a continuous filament of a thermoplastic material.
The print head is moved under computer control to define the printed shape.

Sindoh entered the 3D printer market with its own brand, 3DWOX. In 2016 the company launched The DP200 printer was designed to introduce inexperienced users to 3D printing technology.
In 2016 Sindoh, in conjunction with SolidWorks, introduced 3D-printing software which enables users to 3D print using a CAD program without slicer software.
The company entered into a partnership with SolidWorks, and developed an "Apps for Kids" program in 2017.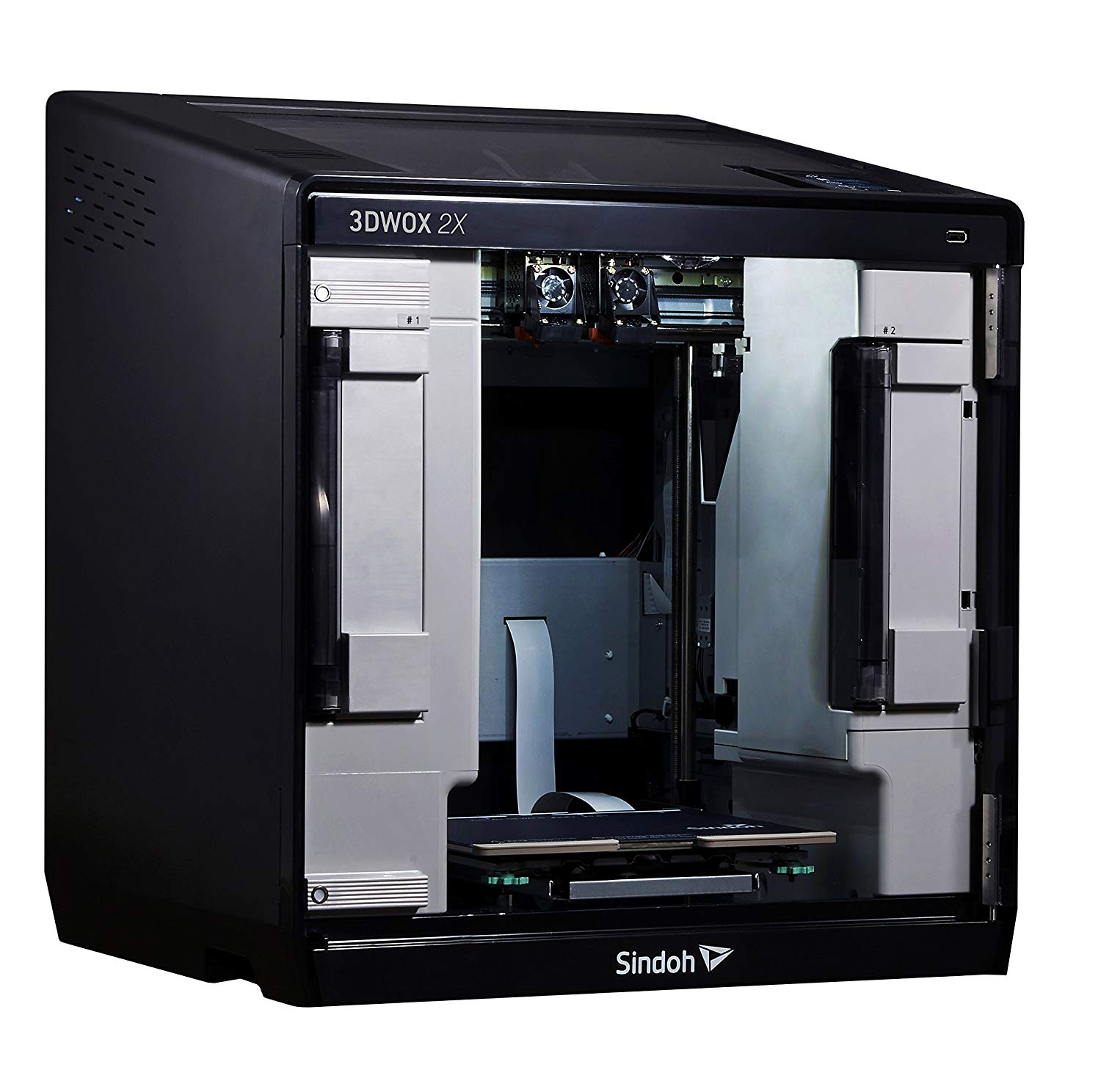 3DWOX 2X

This has allowed children to 3D print easily and from the cloud. And, Sindoh launched 3DWOX 2X.
The 3D printer market can be distinguished from the personal consumer market and professional market. 3DWOX 2X was developed in the middle of the market, Prosumer.
Sindoh, formerly Sindoricoh, is a South Korean company that makes multi-function printers, fax machines, and 3D printers.
Headquartered in Seoul, South Korea, Sindoh's main market for 2D printers is Korea and the United States and Europe for its 3D printers.

The company was founded in 1960 under the title of Sindoh Trading Co., Ltd. The name was changed to Sindoh Co., Ltd. in 1969 after the company entered into a partnership with Japanese corporation Ricoh.

Sindoh offers solutions to optimize corporate printing environments. In 2008, Sindoh introduced their managed printing service (MPS), which reduces maintenance costs of document management.

In 2011 Sindoh introduced the smart office solution to compete with the trend towards cloud-based technologies. Sindoh also released Sindoh SecuOne, and OfficeOne series as a solution package for document security for small and medium-sized businesses.
In 2015 Sindoh built the I-printing cloud system solution at Incheon International Airport Corporation.
In 2016, in collaboration with Sindoh, the Yangcheon-gu Office, a public institution of Korea, introduced the Integrated Output Management Service (MPS) to improve their service quality.