KOMIPO is 1st Korean Power Co. to Employ New Robot Technology of 4th Industrial Revolution
Successfully carried out tests for utilizing robot technologies in the power industry sector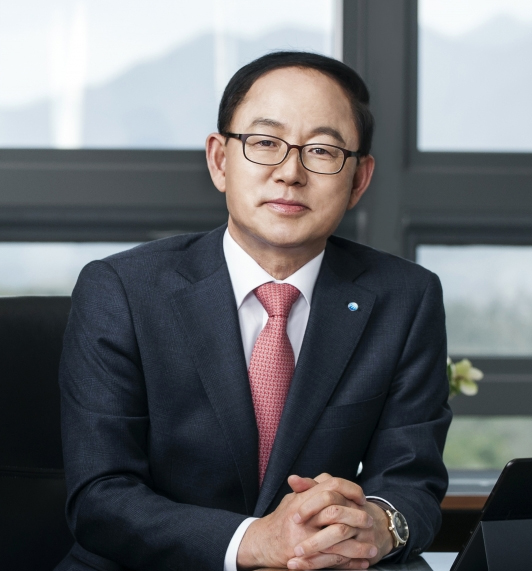 President Park Hyung-koo of Korea Midland Power Co. (KOMIPO).
Korea Midland Power Co. (KOMIPO) has become the fist Korean power company to successfully test the utilization of robot technologies in the power industry sector.

The latest testbed projects are follow ups to a convergence technology seminar utilizing robot technologies of the 4th Industrial Revolution, produced by SMEs, in the power industry field. The event was hosted by KOMIPO last September.

The projects involved a self-driving surveillance robot, produced by ROTAL, at the Seoul Power Complex of KOMIPO and Robos Korea's unmanned self-driving robot charged with clearing a cooling tower of the Sejong Power Complex.

ROTAL's self-driving, remotely controlled surveillance and real-time detection robot was introduced at the Seoul Power Complex, the world's first urban underground power complex, to detect dangers in advance. Information on the environment can be confirmed at a control room via a detector installed in the robot.

Cameras in the robot can also act as a mobile CCTV to watch the site remotely, thus contributing to stabilizing the operation of the underground power plant.

Robos Korea's clearing robot has been so far used for a limited purpose – clearing alien substances on the bottom floor of a ship.

In the case of power outages, the robot will be used to move in a cooling tower and clear it instead of a human. KOMIPO successfully carried out the first test using the clearing robot, paving the way for shared growth with the SME. A filter system will reuse about 13,000 tons of water in the cooling tower, which has been discharged previously in the case of an outage, thus contributing to saving operation costs.

ROTAL President Park Jong-hyun said, "I extend thanks to KOMIPO for allowing the SME with homegrown robot technologies to enter the thermal power generation plant sector, considered inaccessible for such a firm." KOMIPO's providing of the test-bed verification would be a big step toward digital transformation of the 4th Industrial Revolution, he added.

KOMIPO provide support to the SMEs involved in the successful test-bed verification by arranging procurement of their products, a step to pave the way for SME's market entry and provide support for their R&D sector.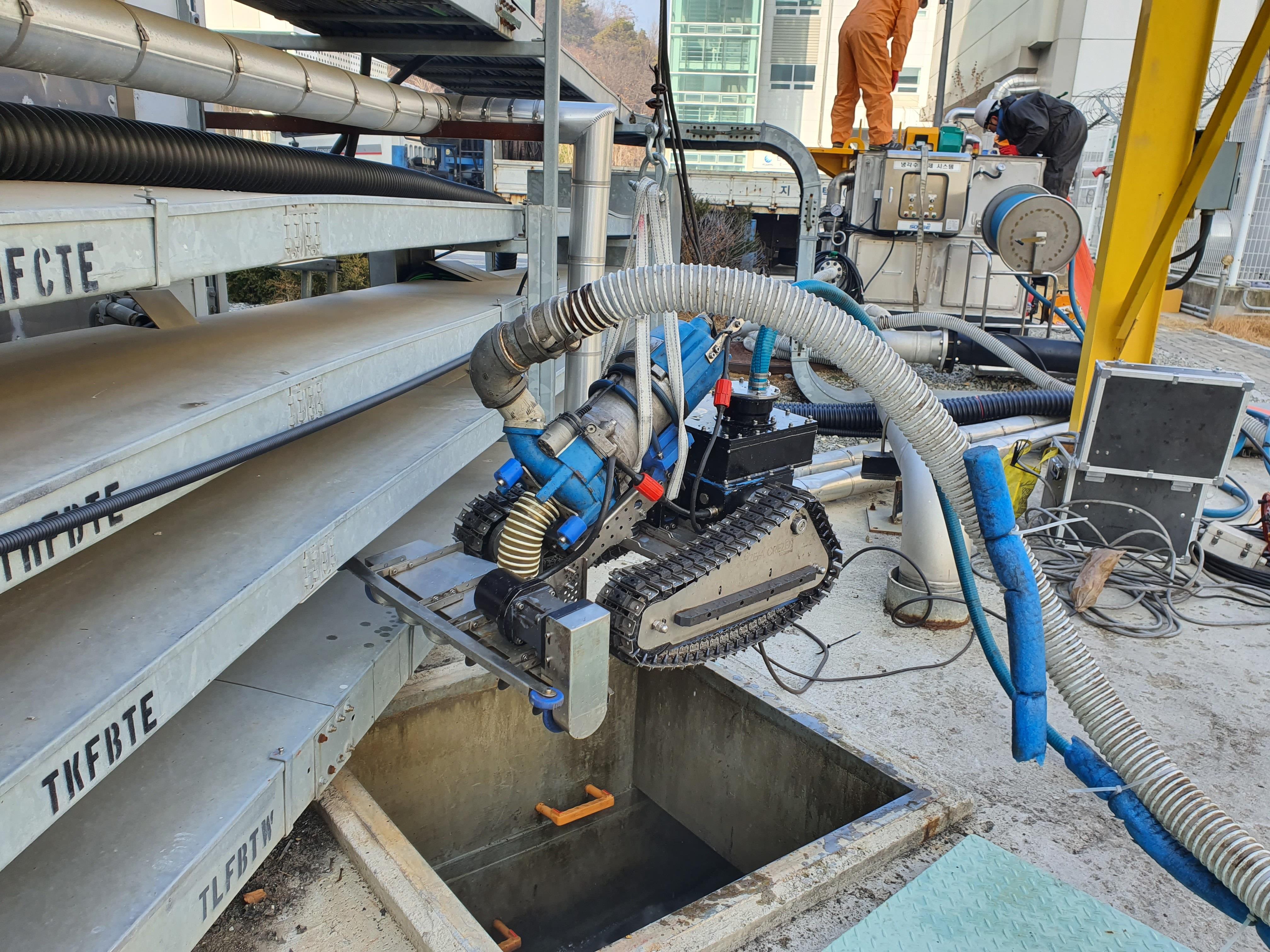 Robos Korea's unmanned self-driving robot is introduced to clear a cooling tower of the Sejong Power Complex. (Photos: KOMIPO)

KOMIPO Asia Wins Excellence Award from Indonesian Ministry

KOMIPO Asia received the Excellence Award from the Indonesia Ministry of Cooperatives and Small Medium Enterprises in recognition of its efforts to realize social values in the Southeast Asian country.

KOMIPO Asia, KOMIPO's operation in Indonesia, jointly implemented the "One Village One Product" (OVOP) project in cooperation with KOTRA since last April.

KOTRA has been undertaking the OVOP project designed to help each Indonesia local district develop a specialized product and reinvigorate the economy of the low-income community. It is a Korean-Indonesian economic cooperation project being implemented since 2015.