Group decides to plunk down 2 tln won to help startups and reform companies by 2023, the first huge project for Chmn. Cho as he kicks off his 2nd term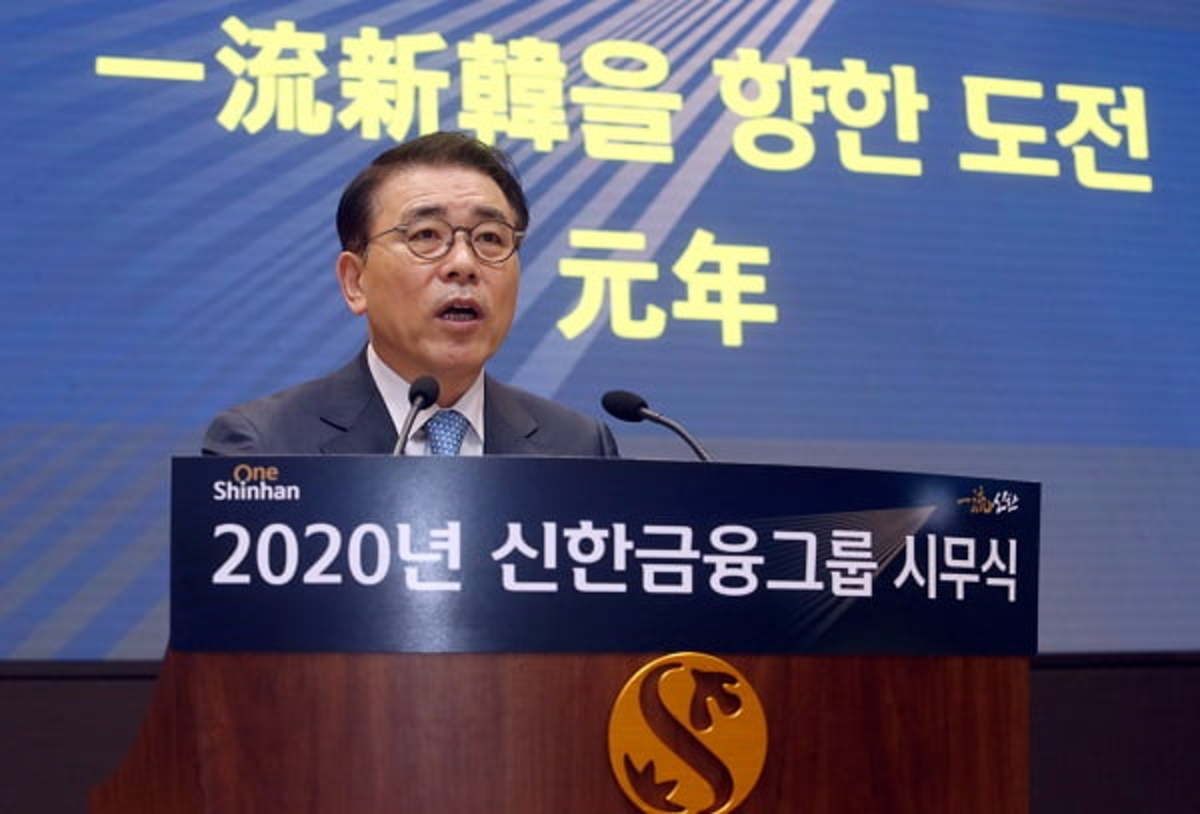 Chairman Cho Yong-byoung of Shinhan Financial Group gives his speech at a ceremony to kick off the 2020 business year at the group headquarters in Seoul on Jan. 2.
Shinhan Financial Group has decided to invest over 2 trillion won in startups and reform business firms by 2023, the largest investment ever made by the group in such companies.

The financial group announced on Dec. 22 the so called Triple K Project, which is the first major project under Chairman Cho's second term in office to lead the financial group.
Triple K stands for the Korea Cross Country Plan thru which the group plans to expand its support to reform growth startups in the broadened region crisscrossing north to south from Seoul, Daejeon and the Honam area and the Gyeonggi and Yeongnam area.

The group will invest 100 billion won in the creation of a park for startups in Daejeon as an initial project for the Triple K plan.

The group also set up the Korea to Global Plan to help reformed businesses go abroad and widen their regions of operations to North America and Europe. The third K stands for K Unicorn Project, which involves the government helping nurture the growth of venture firms with great potential.

Under the Triple K plan, the financial group aims to help around 200 venture firms develop so that some would ultimately become among the 10 Unicorn enterprises with more than $1 billion in total assets.

The financial group has been extending its support to reform growth firms since 2017, plunking down a total of 45 billion won to help them develop. In March the group set up the Financial Reform Growth Promotion Committee, deciding to invest a mammoth 62 trillion won for the development of such companies over the next five years.

The group's support for reform growth firms was not limited to the projects outlined above.
The group so far disbursed 13.8 trillion won in loans to those firms, in addition to direct investment coming to 460 billion won creating some 52,000 new jobs.

Chairman Cho said the group will create an environment in which any firms with good ideas and technological prowess can get its systematic financial support.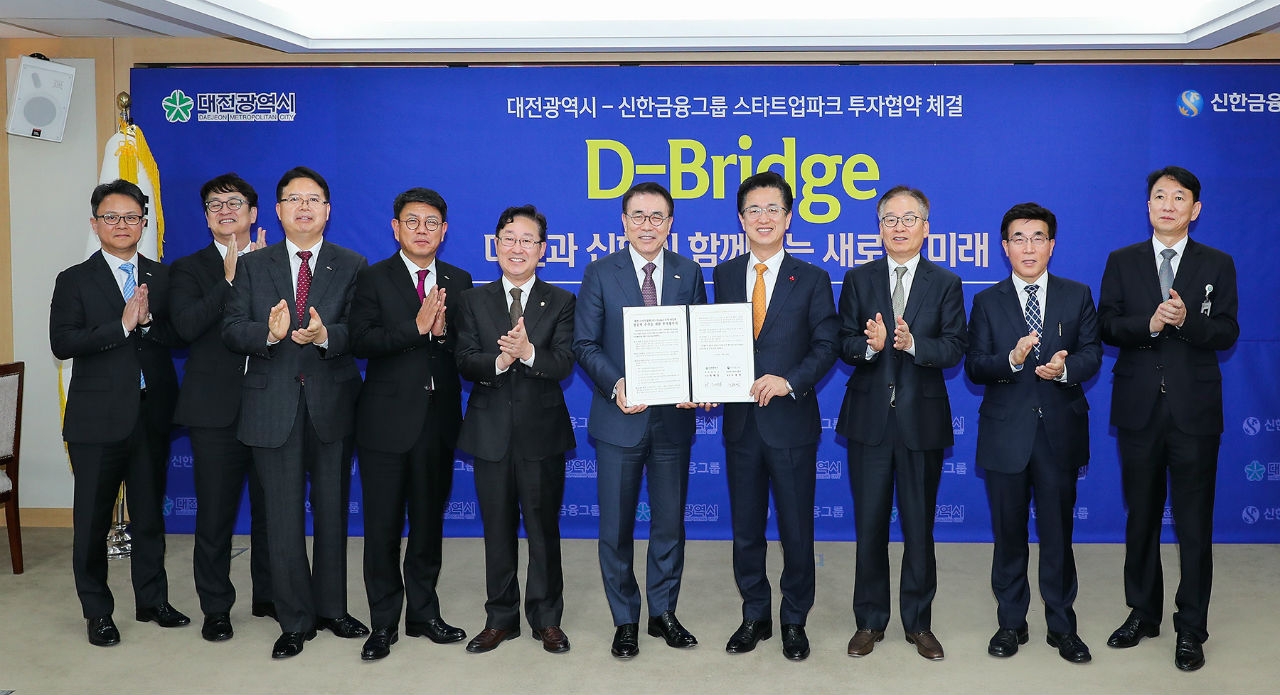 Chairman Cho Yong-byoung of Shinhan Financial Group and Daejeon Mayor Hur Tae-jung carry a certificate of an agreement to invest into the Startup Park Project last Dec. 20. (Photos: Shinhan Financial Group)