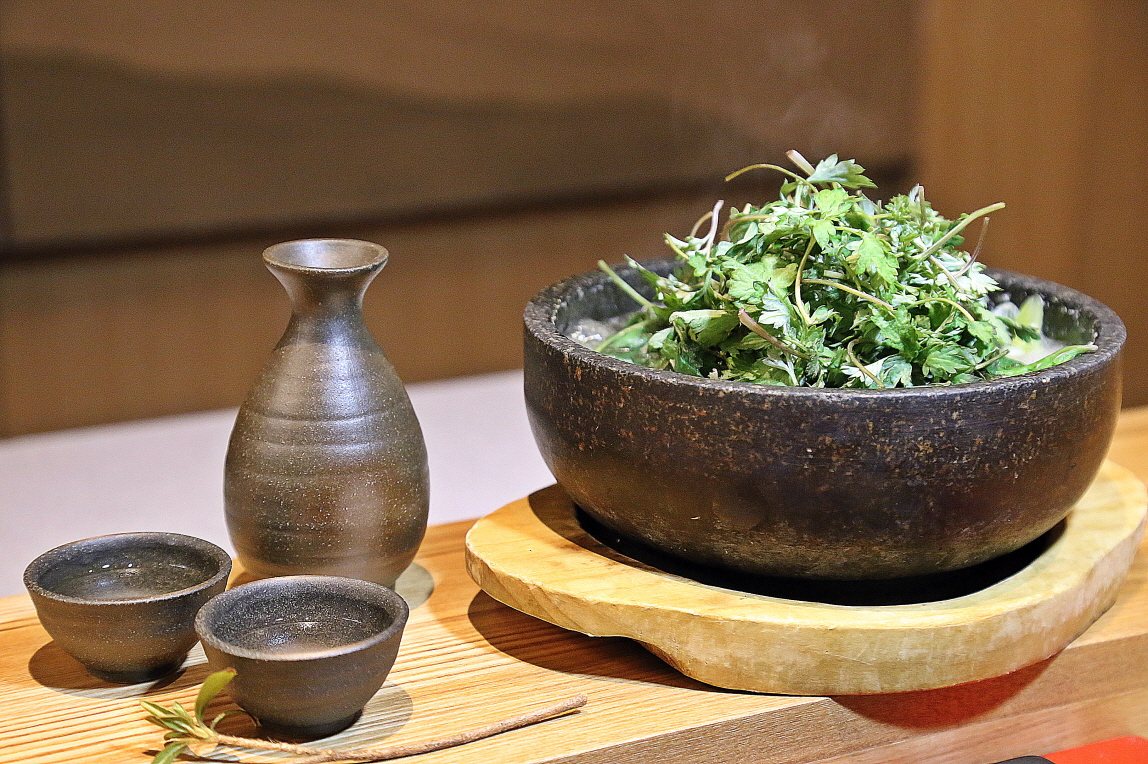 Genji, Millennium Hilton Seoul's Japanese restaurant, is pleased to announce a special promotion in March and April that features a wonderful whitefish, frog flounder.
The chef is offering a special five-course menu that showcases delicious frog flounder in a nourishing hot pot.
Frog flounder is a tasty variety of flatfish that is often used for sushi, grilled, boiled, simmered or fried. The fish has a pleasurable chewy texture and offers the perfect balance between fat and flavour. And also, it is known to be good for strengthening immunity.
The multi-course menu will start off with an egg custard as an appetizer. This course will be followed by a spring vegetables salad with flower cake, and the frog flounder with sashimi.
The frog flounder and abalone with mugwort hotpot is next, accompanied by steamed rice and Japanese pickles. Enjoy a fresh fruit selection to finish the meal.
The frog flounder and abalone hot pot special menu is priced at KW110,000 per person.
To make reservations or for further enquiries, please call Genji at (02) 317-3240.
Tax and service charge are already included in the quoted price.