Given hard economic conditions, 7 trillion won, or 34 percent of value of orders, set aside for this year, will be front-loaded in the first half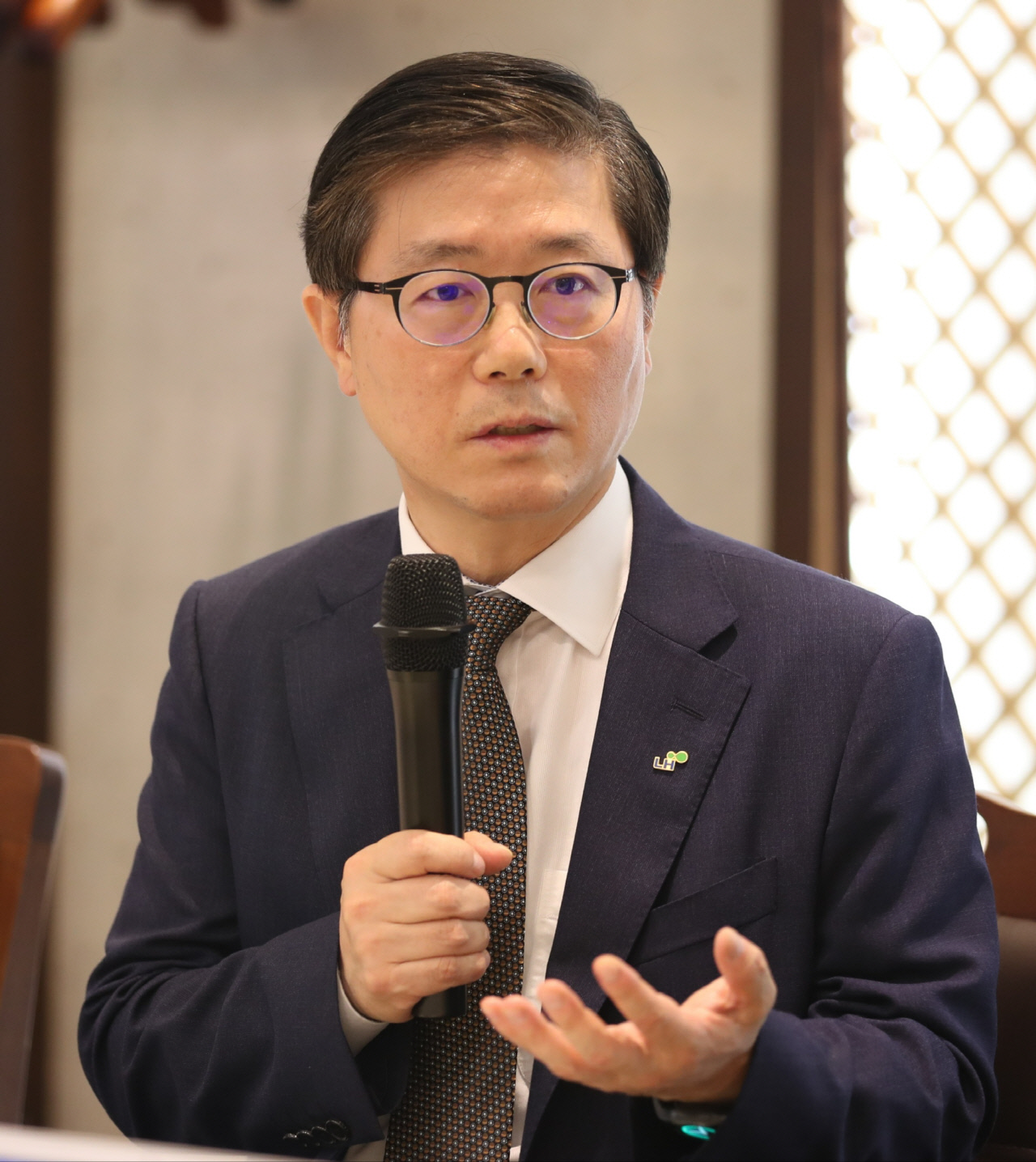 President Byun Chang-heum of Korea Land & Housing Corp. (LH)
Korea Land & Housing Corp. (LH) has tentatively established a plan to place project and service orders worth 20.5 trillion won, the biggest-ever order since its founding.
The figure represents a two-fold jump over last year, when orders worth 10.3 trillion won were placed, the corporation said on Feb. 24.

In particular, given the hard economic conditions, such as side effects of COVID-19, 7 trillion won, or 34 percent of the value of orders, set aside for this year, will be front-loaded in the first half, so the move is predicted to contribute to revitalizing the national economy.

The 2020 H1 execution rate was an increase of 4.6 trillion won, or up 11 percentage points, compared to the same period last year, when orders worth 2.4 trillion were placed.
By project, LH will place projects worth a combined 4.3 trillion won to supply 300,000 apartment units in the Seoul metropolitan area and execute land development.
Out of the total, 1.3 trillion won will be poured to place 38 order cases related to occupant residents' transportation convenience facilities in 20 zones.

As to housing projects related to the housing welfare roadmap, orders worth a combined 16.2 trillion won will be placed to supply 93,000 public housing units and construct life-intensive support facilities.

On top of the expanding of the order value, LH is stepping on the gas on institutional reform by overhauling construction industry systems.

Advanced procurement systems will be introduced to ensure institutional reform. They will include construction management, designed to reflect contractors' knowhow in design, and expedient comprehensive evaluation & bidding system tailored to give preferential treatment to mid-size superstars and SMEs with technology power.

By tender form, the construction segment comprises 127 comprehensive evaluation cases worth 14.4 trillion own, and 163 expedient comprehensive evaluation & bidding system cases worth 2.1 trillion won and 606 qualification examination cases with 2.1 trillion won.
The service segment comprises 200 qualification examination cases worth 200 billion own and 67 design contests worth 200 billion won.

By construction classification, civil engineering and architecture with job creation and greater economic spill-over effects are worth 2.7 trillion won and 13.8 trillion won, respectively.
The segments account for about 80.5 percent of the total value. Electrical and communication project and landscape projects are worth 2.7 trillion won and 500 billion won, respectively.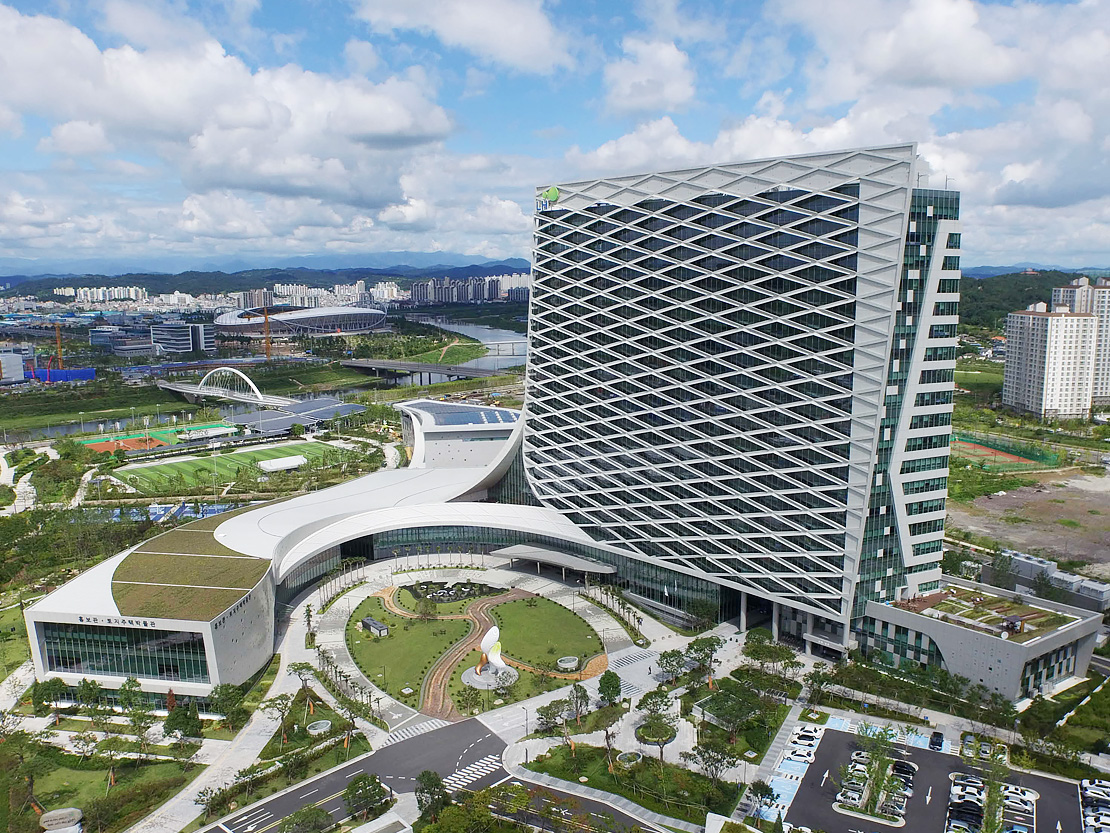 A view of LH headquarters in Jinju, Gyeongsangnam-do. (Photos: LH)