Will build Meghnaghat Combined Cycle Power Plant in Bangladesh, whose economy is growing rapidly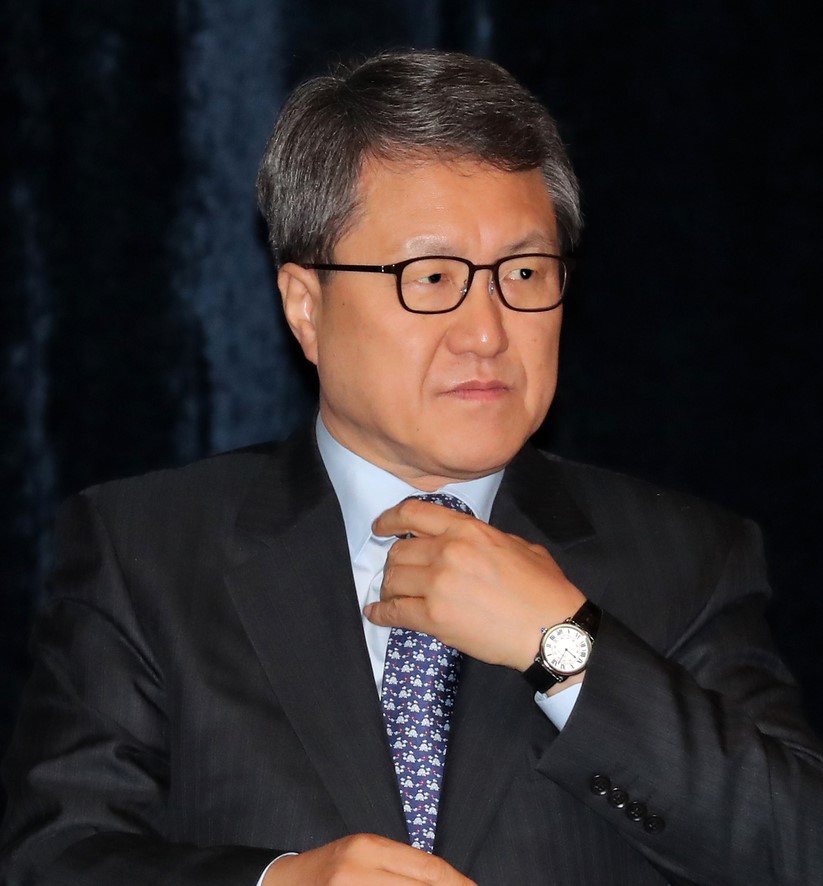 Lee Young-ho, president of the E&C Group at Samsung C&T.
The E&C Group of Samsung C&T won the Fujairah F3 Combined Power Generation Project ordered by Emirates Water and Electricity Company, with developer Marubeni of Japan, on Feb. 18.
The F3 Project calls for the construction of a 2400MW combined power plant in the Fujairah region, about 300 kilometers northeast of Abu Dhabi, United Arab Emirates (UAE). Samsung C&T will be in charge of engineering, procurement and construction (EPC) and will carry out its work on its own.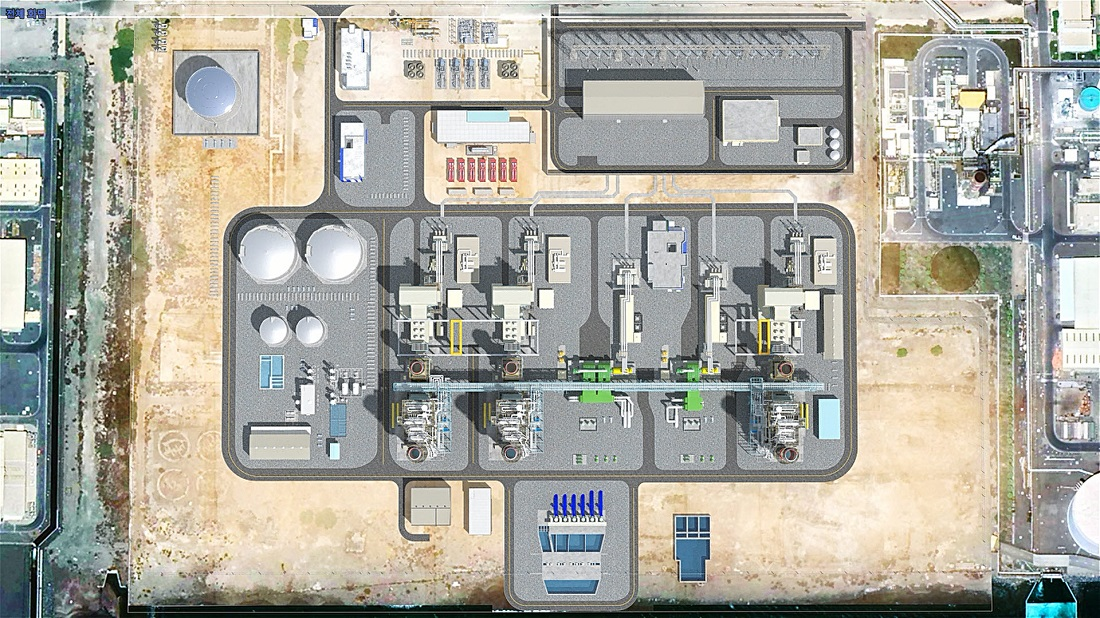 A bird's-eye-view of the F3 Combined Power Generation Project. (Photos: Samsung C&T)
The order is worth 1.15 trillion won and the power plant will be completed in April 2023.

The F3 Project is designed to provide stable power supply in the northern part of the UAE. It also aims to expand power facilities.

Samsung C&T succeeded in winning this order based on its proven track records in carrying out various power plant projects in the Middle East market.

In addition to the UAE S2 project, the company successfully carried the UAE Emal Phase 2 Project, the Saudi Kuraya and Rabigh 2 IPP Project, and the Qatar Umm Al Houl IWPP Project. It has sharpened its competitiveness in taking orders by partnering with developers with strong project capabilities and rich experience.
Japanese developer Marubeni worked with Samsung C&T in the Jawa-1 Project in Indonesia.
In addition, the order is meaningful for Samsung C&T's because it is in the Middle East, one of its major overseas markets.

The global contractor is currently conducting a UAE nuclear power plant, a Riyadh, Saudi Arabia metro project and a Qatar water and power generation project in the Middle East. Winning this order reconfirmed the builder's presence as a global EPC leader in the Middle East power generation market.

Samsung C&T also landed an order for the construction of Meghnaghat Combined Cycle Power Plant in Bangladesh from Reliance Bangladesh LNG & Power Limited.

Samsung C&T received a letter of award for the project on September 30, 2019. The construction project is worth $630 million. The builder will carry out the project on its own. The construction work will run for 34 months from October 2019 to July 2022.

The project aims to build a 718MW combined cycle power plant with two gas turbines, one steam turbine, two heat recovery boilers and a substation, in Narayanganj, about 25 km southeast of Dhaka, the capital of Bangladesh.

Megnagat Combined Cycle Power Plant will be located in the Megnagat Industrial Complex so the power plant will not only meet a rise in power demand from the industrial complex but supply power to families in nearby areas including Dhaka.

According to the International Monetary Fund (IMF), Bangladesh has been growing rapidly since 2016, enjoying annual economic growth of over seven percent. Its economic growth and consumption growth are expected to fuel demand for new power plants a great deal.

Samsung C&T is currently carrying out the Shidhirganj Combined Cycle Power Plant Project in Bangladesh.
The winning of the Megnagat Combined Cycle Power Plant Project will cement the Korea-based global contractor's position in the Bangladeshi electric power market.
Samsung C&T has been making great stride in the Asian power plant construction market such as receiving an order to build a combined cycle power plant from Indonesia.

The global builder has erected Korea's symbolic buildings, structures, and facilities in the likes of Dongdaemun Design Plaza, Seoul City Hall and Incheon International Airport.
On the global stage, it completed internationally recognized edifices such as Petronas Towers in Malaysia and Burj Khalifa in the UAE.