Latest service realizes easier approach in which foreign workers can remit money abroad by supporting written words and voices in seven foreign languages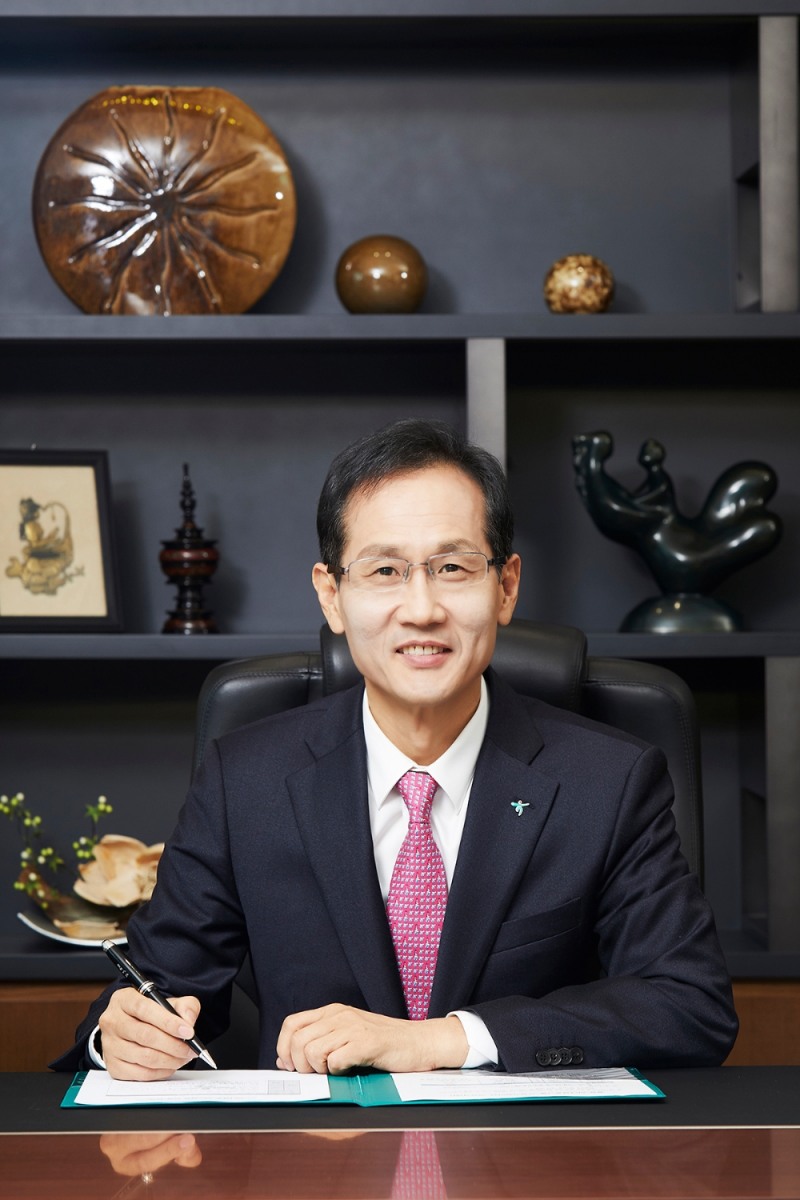 President Ji Sung-kyu of Hana Bank.
Hana Bank has launched a smart ARS service in which the elderly and foreign customers can make financial transactions more easily and convenient via voice ARS guidance and mobile screen.

The smart ARS service allows senior citizens and foreign clients to transfer money, retrieve transaction records, check foreign exchange rates and send money abroad by hearing and seeing the simplified menu coming with an intuitional design.
The elderly and foreign clients who find it hard to use smartphone apps are allowed to use diverse services by overhauling the conventional, inconvenient method of waiting until the voice ARS service comments are over and pushing a button.

The latest service realizes an easier approach in which foreign workers, who are on the rise of late, can remit money abroad by supporting written words and voices in seven foreign languages, including Vietnamese, Indonesian, Mongolian, Myanmarese, English and Chinese. It also has direct access to the main screen on recent transactions.

"The smart ARS service allows senior customers mobile-friendly approach and foreign works make convenient financial transactions by offering their native letters and languages," said Vice President Han Jun-sung of the Future Financing Group at Hana Bank.

The bank will expand diverse services to the brackets that have restricted access to modern information and communications technology down the road, he added.

In order to use the smart ARS service, they are required to install "Visible ARS" at PlayStore or AppStore or call 1588-1111 or 1599-111 to Hana Bank's Customer Center for automatic execution of the service.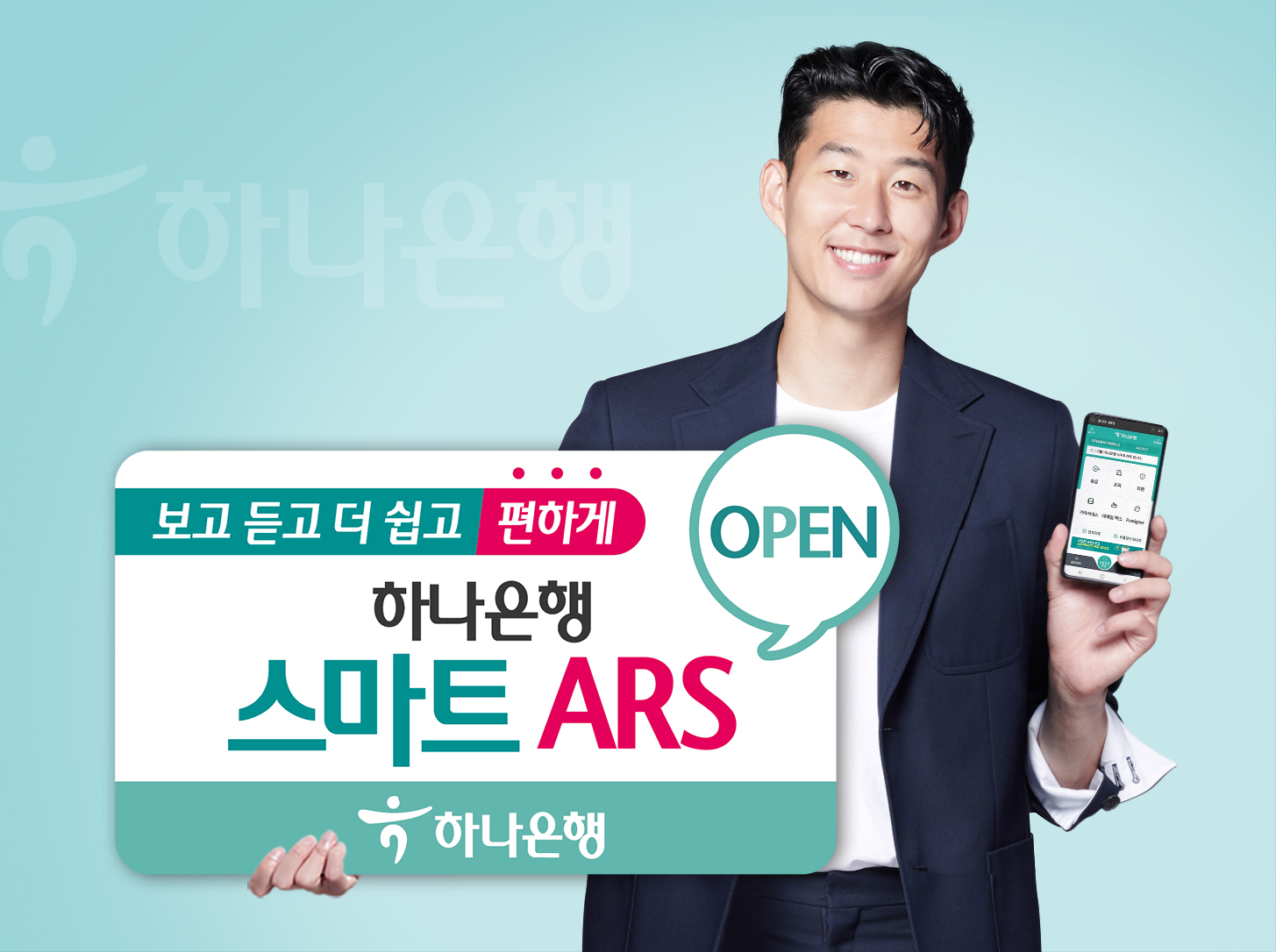 Korean footballer Son Heung-min of Premier League club Tottenham makes a pitch for "Smart ARS Service," launched by Hana Bank. (Photos: Hana Bank)
Hana Bank Launches 'Global 1Q' Service in Hong Kong

Hana Bank has embarked on the smartphone banking app "Global 1Q" service in the Hong Kong area, the bank said on Feb. 17. Hana is the first Korean commercial bank to realize smart banking services in Hong Kong.

The launch of smartphone banking service in Hong Kong is predicted to improve customers' convenience.
The Global 1Q service allows clients to log in to use smartphone banking services through automatic recognition without choosing a given country and ease inconveniences such as the discharge of the conventional OTP battery and losses thanks to the use of the mobile OTP.

An "easy remittance" function in which the latest remittances are retrieved and amounts are changed for new remittances is expected to max out convenience.
Corporate executives who make frequent overseas business trips are allowed to perform work via a "corporate approval box" function in which they can browse approval request content and approve it at any place of the world.

The Global 1Q service, which can be expanded to cover each country via an app, allow clients to carry out diverse tasks such as retrieving banking accounts and loans, remitting money in Korea and abroad.

Vice President Han said the Global IQ service has got a good reception from overseas users as countries which earlier introduced the service, have seen smart banking use rate dramatically soar, and the bank plans to expand its global service so that it can be made available at any place of the world and at ease.

Hana Bank has the biggest global network among Korean commercial banks — 12 incorporated entities, 18 branches and four representative offices, and the bank plans to devote itself to global digitalization.