Vows to resurrect Korean construction industry by helping industry lead the 4th Industrial Revolution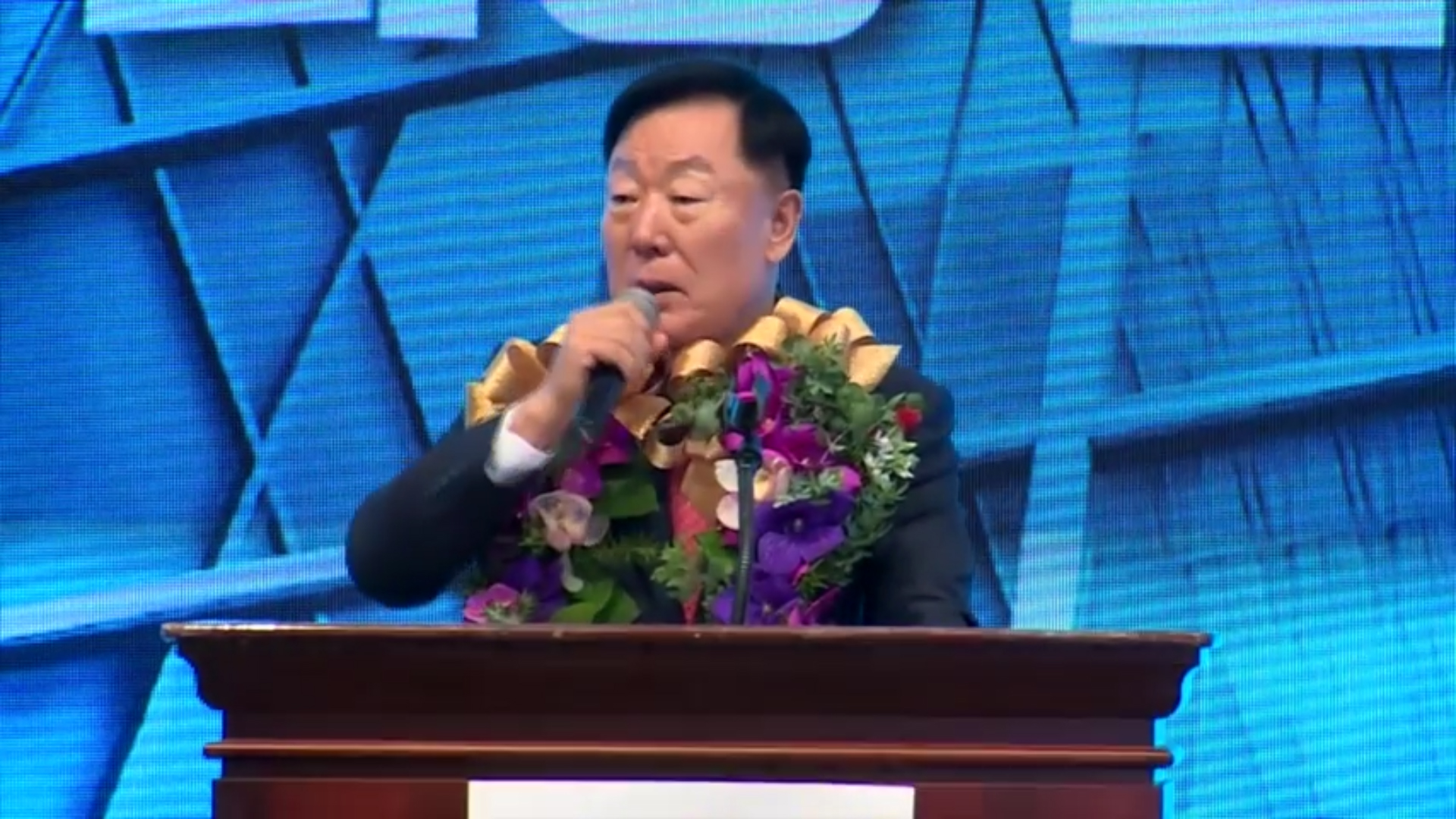 New Chairman Kim Sang-soo of the Construction Association of Korea (CAK) gives his inaugural speech as he took office as the 28th CAK chairman on March1. (Photos: CAK)
Kim Sang-soo took the helm of the Construction Association of Korea (CAK) on a four-year term on March 1 . CAK Chairman Kim was elected as the 28th chairman of the association at an extraordinary general meeting held last December. His four-year term ends on Feb. 29, 2024.

Chairman Kim concurrently serves as the chairman of the Federation of Construction Associations, chairman of the board of directors of the Construction & Economy Research Institute of Korea, and chairman of the board of directors of the Korea Institute of Construction Technology Education.

Kim, born in Gimhae, Gyeongsangnam-do, is president & CEO of Hanlim Construction Co. Kim is a graduate of Dong-A University Politics-Diplomacy Department, and obtained a master's and a doctorate degree from the same university.

He served as a member of the 21st and 22nd board of representatives of the CAK and 23rd and 24th chairman of the CAK's Gyeongsangnam-do chapter.

During his career, Kim is evaluated to have made strenuous efforts to improve conditions of the construction industry like the guaranteeing of proper construction expenses for high-quality and safety construction and the eliminating of a variety of construction restrictions as well as have spearheaded the improving of the image of the Korean construction industry such as the practicing of transparency and ethics management.

Hanlim ranked 91st among 12,600 general construction companies across the nation with 319.8 billion won in terms of construction capacity last year.

Before his inauguration, Chairman Kim said he felt sad since the nation was faced with the outbreak of COVID-19. Kim, who decided to put off his scheduled inauguration ceremony, said all members of the construction industry will stick to government guidelines and make joint efforts to overcome the epidemic crisis.

While taking office as CAK chairman, Kim pledged to make the Korean construction industry a cornerstone to recoup the sagging national economy and make it a renaissance by helping the industry lead the 4th Industrial Revolution.

He promised that CAK will devote itself to exploring new demand construction markets to help the construction industry make a 2nd renaissance and create engines that will drive future growth, reestablish the environment of the industry through regulatory reform and promote shared growth and balance among construction companies in each region.

Chairman Kim added that he will make all-out efforts to make the construction industry trusted by people by enhancing the positive image of the industry like high-quality construction responsible for people's life and safety and industrial disaster-free construction sites and driving out of unlicensed construction businesses out of markets.
An overall view of the Construction Hall in Nonhyeong-dong, southeastern Seoul, in which CAK is located.