POSCO Executives Buy Treasury Stock to Show Determination in Responsibility Management
Fifty-one POSCO executives, including Chairman Choi, purchase 16,000 shares worth 2.6 billion won until March 23; 89 POSCO Group subsidary subsidary executives follow suit by buying respective company's shares worth a combined 2.1 billion won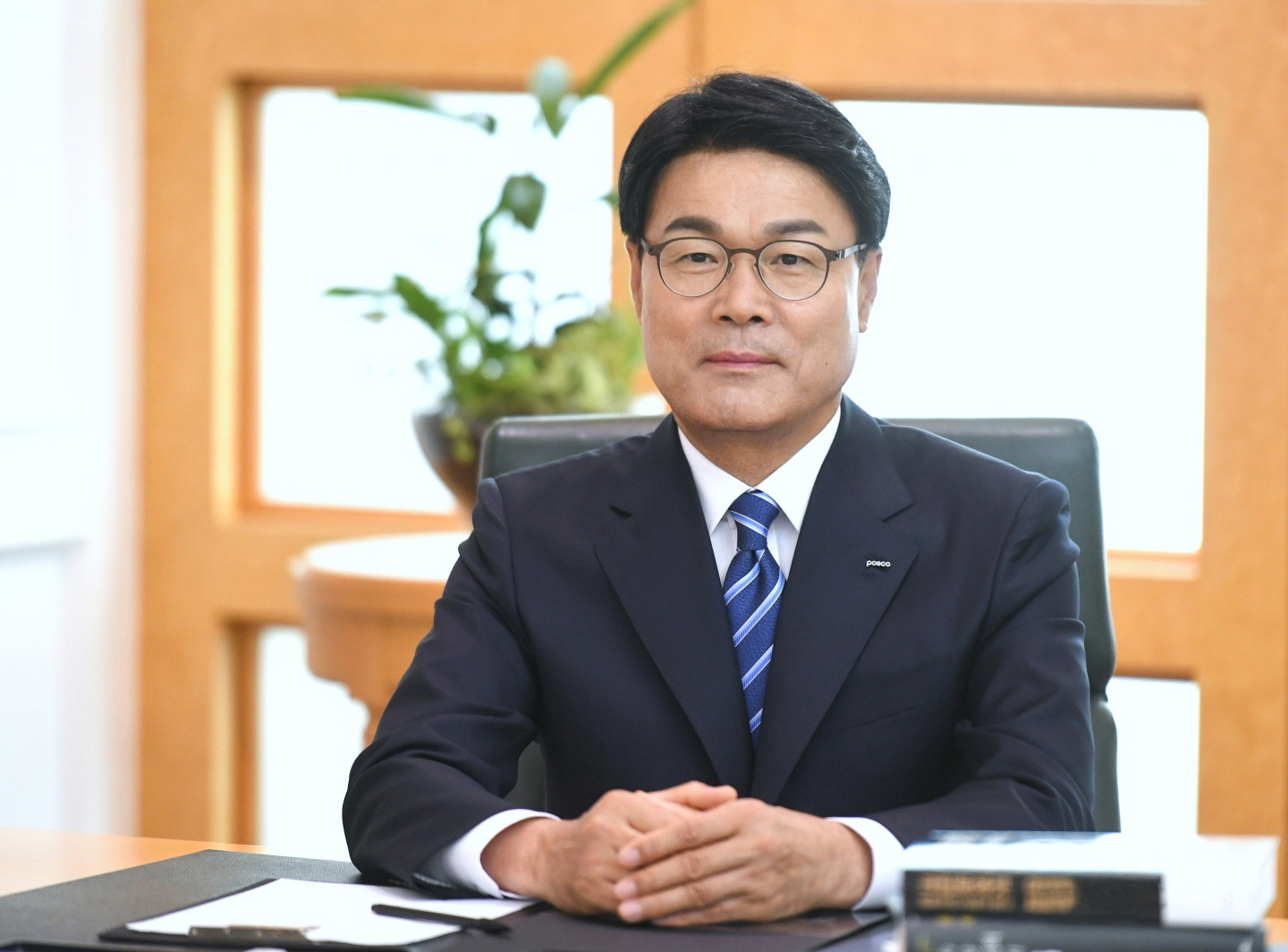 POSCO Chairman Choi Jeong-woo.
POSCO Group executives have purchased a significant amount of shares to underpin stock prices and put responsibility management into practice.

As share prices continued to drop in a bear market caused by the worsening of outside and inside conditions like the spread of COVID-19, executives of POSCO and POSCO Group's five listed companies began to purchase stocks on a voluntary basis to show their determination on responsibility management.

POSCO Group's five listed companies are POSCO, POSCO International, POSCO Chemical, POSCO ICT, POSCO Coated & Color and POSCO Mtech.

According to an electronic filing with the Financial Supervisory Service (FSS) and POSCO, 51 POSCO executives, including Chairman Choi Jeong-woo, purchased 16,000 shares worth 2.6 billion won through March 23. Another 89 POSCO Group executives of five listed subsidiaries bought their respective company's shares worth a combined 2.1 billion won.

Their voluntary participation in supporting responsibility management has been spreading.

POSCO Group executives' purchases of their own stock may not only convey to the market the message their prices have been too undervalued amid global uncertainties, but also a demonstration of their confidence in the recovery of the companies' share prices, and determination to succeed in responsibility management is expected to raise market's trust.

Additional purchase of their company share by all POSCO Group company executive is expected to continue.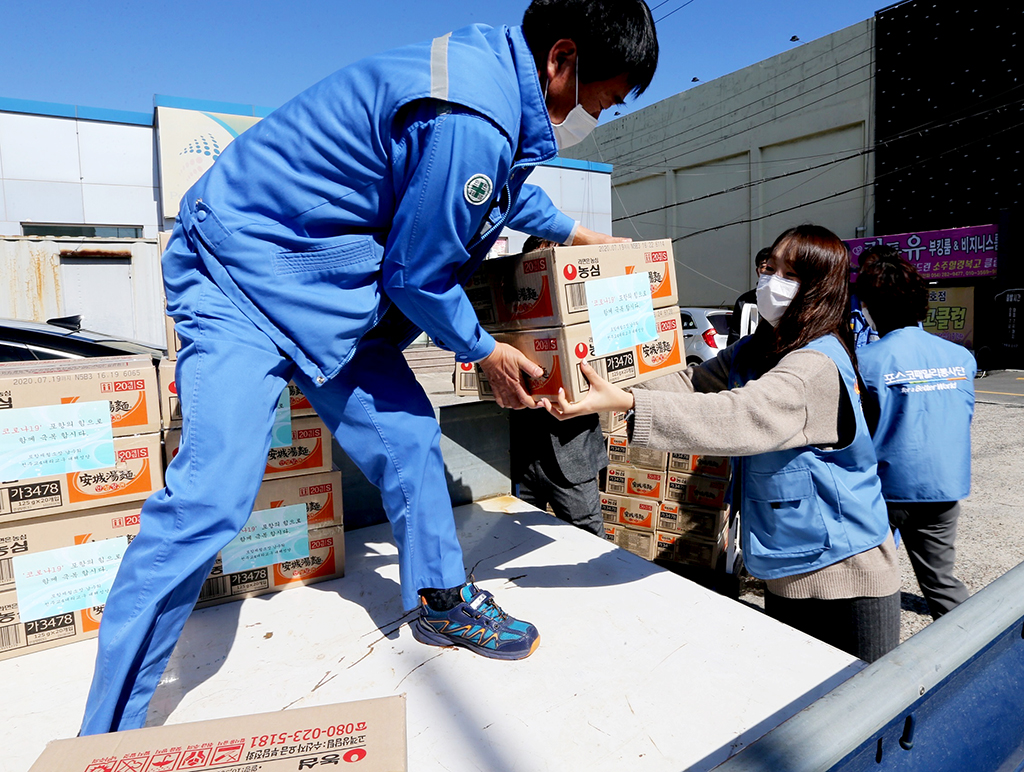 Officials with POSCO Steelworks in Pohang deliver daily necessities such as ramyeon and masks to the underprivileged on March 19, hit by the spread of COVID-19, which caused the closing of a soup kitchen. (Photos: POSCO)

POSCO Chairman Choi Sends Letter to Shareholders, Vowing to Devote Itself of Maintaining Profitability and Securing Financial Soundness.

POSCO Group Chairman Choi sent a letter to shareholders to made management outlooks known to them, an unprecedented move in the wake of the spread of the novel coronavirus.
The move is designed for POSCO, which have its all listed companies introduce an electronic voting system at this year's regular shareholder's meetings, to provide information in advance so that shareholders can exercise their voting rights.

POSCO, POSCO International, POSCO Chemical, POSCO ICT, and POSCO Mtech have already introduced an electronic voting system.
This year, the system has been expanded to POSCO Coated & Color, including all listed companies of the group. Under the electronic voting system, shareholders can exercise their voting rights on issues of shareholders' meetings without attending them.
Shareholders are required to undergo a process of identifying themselves via with the website of Korea Securities Depository to exercise their voting rights on agendas of the upcoming shareholders' meeting.
In the letter to shareholders, Chairman Choi sad, "(POSCO) will aggressively explore new markets on top of market-oriented technology innovation, nationwide quality innovation, and development of new products for future growth."

Chairman Choi said POSCO will devote itself to maintaining profitability and securing financial soundness by implementing intensive countermeasures such as the establishment of response steps according to each scenario, reduction of indirect costs not related to production and readjusting of investment priority.
Chairman Choi explained to shareholders the direction of across-the-board responses against the weakening of the global steel demand, caused by the spread of COVID-19.