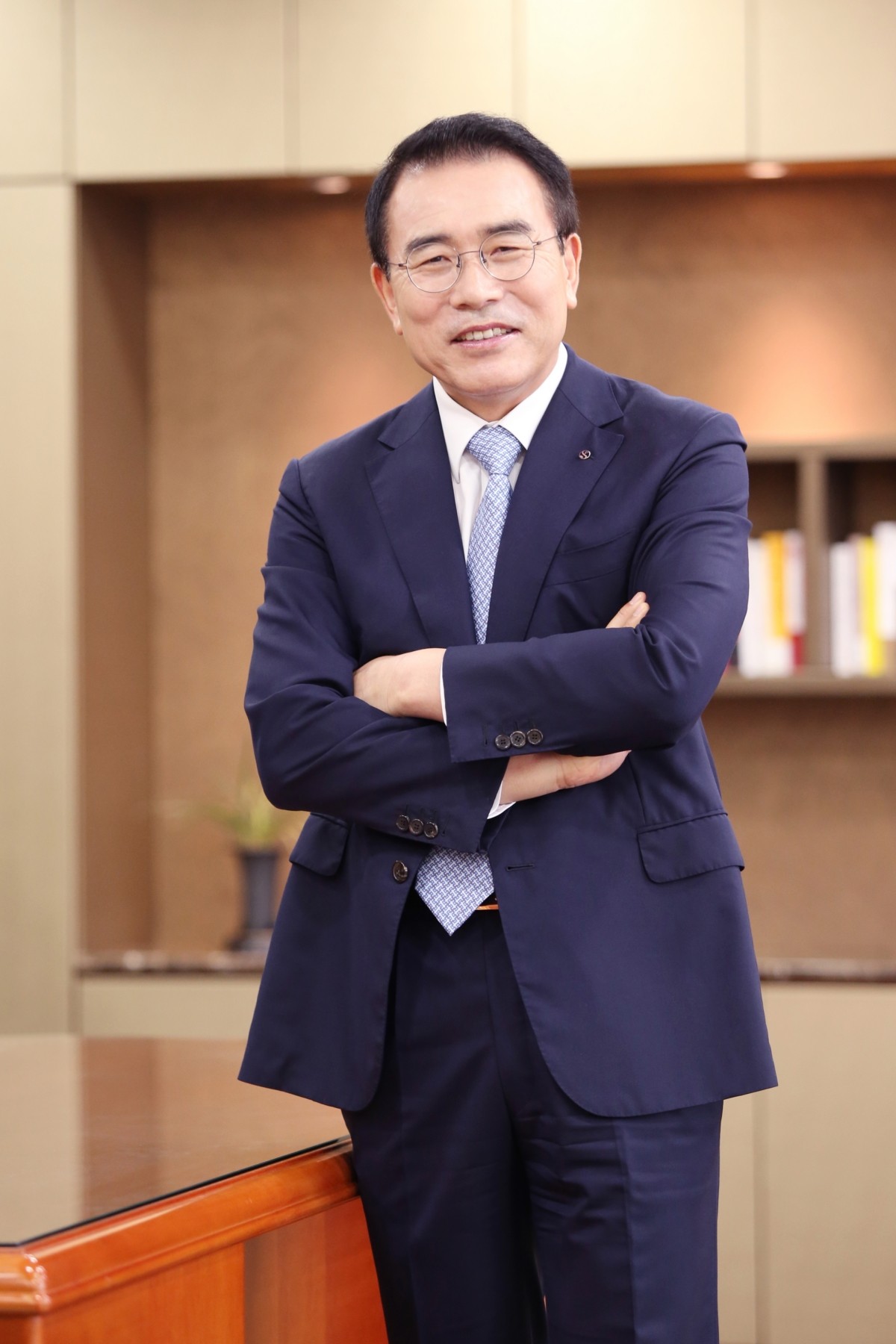 Cho Yong-byoung, Chairman of Shinhan Financial Group. (Photo: Shinhan Financial Group)
Shinhan Financial Group decided to invest 85 trillion won and create 6,700 jobs by expanding the supply of loans and investments for innovation-powered growth by more than 20 trillion won over the past five years.

Start-up companies will receive 110 billion won in investments from the group by 2023. This is a measure to support a Korean "New Deal" for a post-COVID-19 era.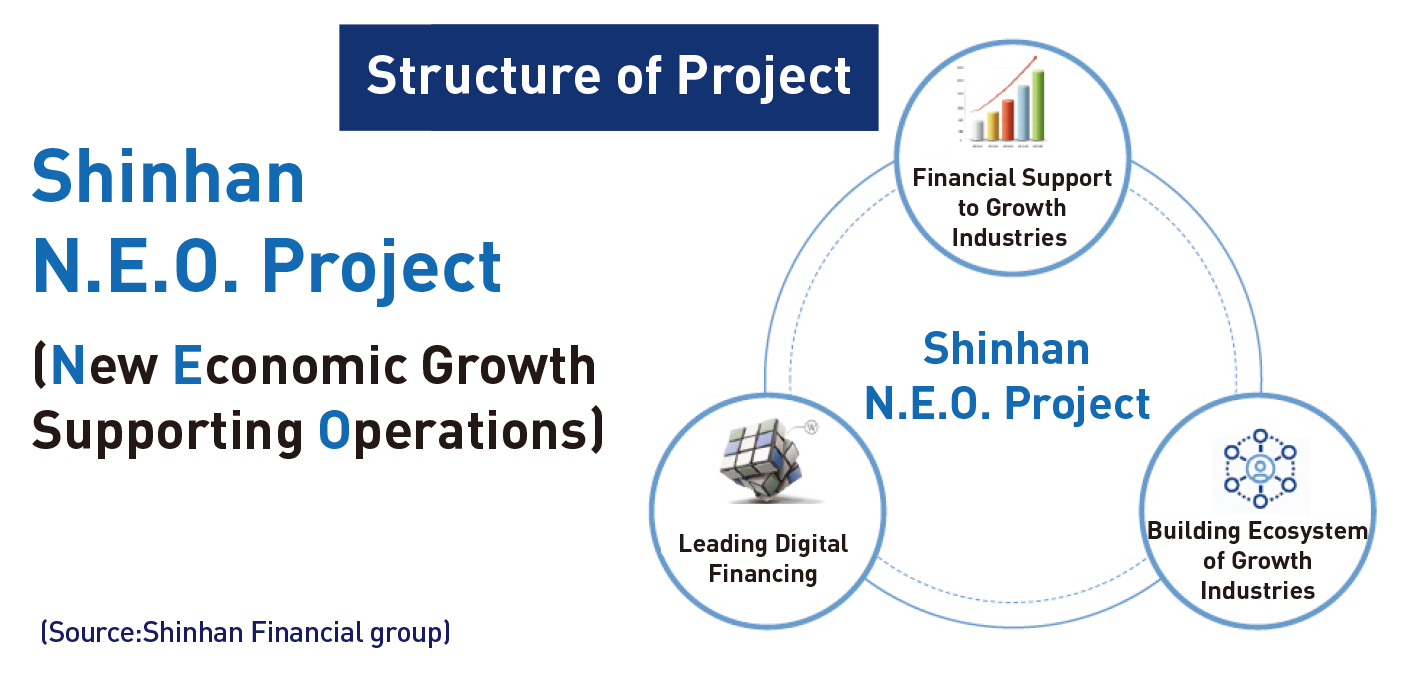 The financial sector is paying much attention to the plan as it is the first to provide support even after the end of the COVID-19 crisis.

Shinhan Financial Group said on June 8 that it will push for the Shinhan New Economic Growth Support Operations (N.E.O.). Through the project, the financial group will support the discovery of new growth engines for the national economy, while promoting support for new growth industries, new digital finance, and creation of a new growth ecosystem as three key directions.

Cho Yong-byoung, chairman of Shinhan Financial Group, plans to expand the scope and size of the project as part of his goal of digital transformation and strengthening support for innovative financing.

The direction of financial support for new growth industries is to strengthen support for promising sectors such as digital infrastructure, a digital transformation of social overhead capital (SOC) and an eco-friendly environment.

Shinhan Financial Group will strengthen technology evaluation and significantly expand the supply of non-face-to-face loans and loans to start-ups in the green industry and small and medium-sized enterprises through the promotion of intellectual property (IP) as a mortgage and non-financial credit rating.
It will actively use 'new social value measurement system' created in collaboration with Yonsei University to select companies to receive financial support.

The move is aimed at increasing social value by first supplying funds to industrial sectors or companies that have great job creation effects.
Based on this, the Shinhan Financial Group will drastically expand the current 65 trillion won in loans and investments in sectors and companies that have high job creation effects to 85 trillion won.

Shinhan Financial Group also created a roadmap to strengthen its digital infrastructure. Based on its financial data, the Shinhan Financial Group stressed its leading roles in revving up the Financial Data Exchange.
It will also upgrade financial services such as credit reviews and SOHO platforms by utilizing 140,000 public data. To create a new growth ecosystem, innovative growth platforms such as Start-up Park built in Seoul, Daejeon and Incheon, will be expanded to the Gyeongsang and Jeolla regions.

Shinhan Futures Lab, the first startup accelerator program in the financial sector, will invest 110 billion won in digital startups by 2023.
In order to help stabilize employment, the goal of the Korean version of the New Deal, Shinhan Financial Group will hire 6,700 new employees over the next five years and fill more than 50 percent of them with digital and Information Communication Technology (ICT) professionals.

"We will push ahead with the Digilog Project to lead new digital finance, part of the Shinhan N.E.O. Project," Shinhan Financial Group said on June 22.

Shinhan Financial Group has become the first financial institution to support the discovery of new economic growth engines in a post-COVID era.

First, in line with the government's digital New Deal policies, Shinhan Financial Group decided to establish the Digilog Committee to discuss the group's major digital business agendas and support their implementation.

The Digilog Committee will be chaired by chairman Cho. The CEOs of seven group affiliates (Shinhan Bank, Shinhan Card, Shinhan Financial Investment, Shinhan Life, Shinhan Orange Life, Shinhan DS and Shinhan AI) will participate as committee members.

Second, Shinhan Financial Group will ramp up the number of group affiliates participating in the 'digital core technology guardian system from six to ten.

Third, the group decided to upgrade its talent development system by establishing a group joint digital education system based on a segmented capacity model.