Samyang Chmn. Kim Calls for Business Structure Upgrade, Digital Innovation
Speaks about strategies to grow through upgrading business structure and address uncertainties in post-COVID-19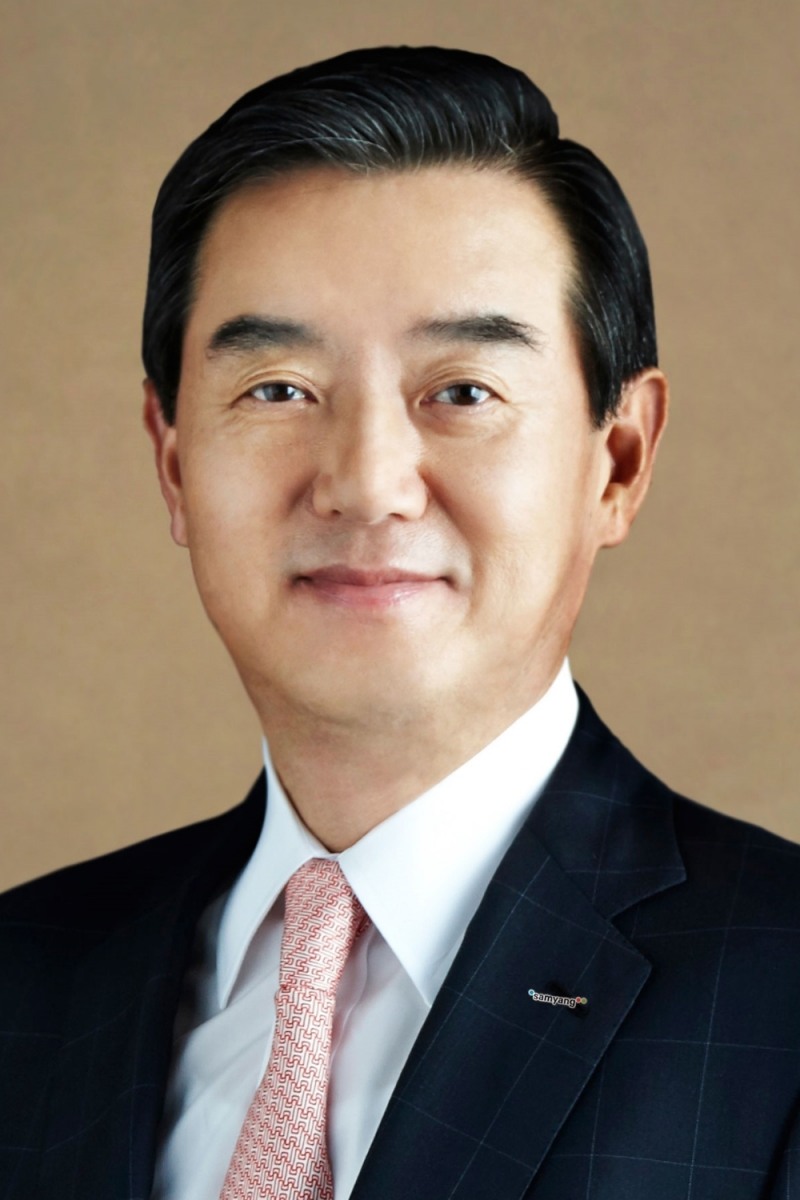 Samyang Group Chairman Kim Yoon.
Samyang Group plans to reinvent fundamentals to cope with the new normal, prompted by the spread of COVID-19. The group's keywords are the upgrading of its business structure and digital innovation.

Samyang Holdings Chairman Kim Yoon presided over "2020 Samyang Group Assembly." The event was titled "Management Paradigm Shift in New Normal Era," at Samyang Discovery Center in Seongnam, Gyeonggi-do, on July 6.

Chairman Kim took the time to receive briefings on the H1 business performances and H2 strategies and to communicate with executives and staffers.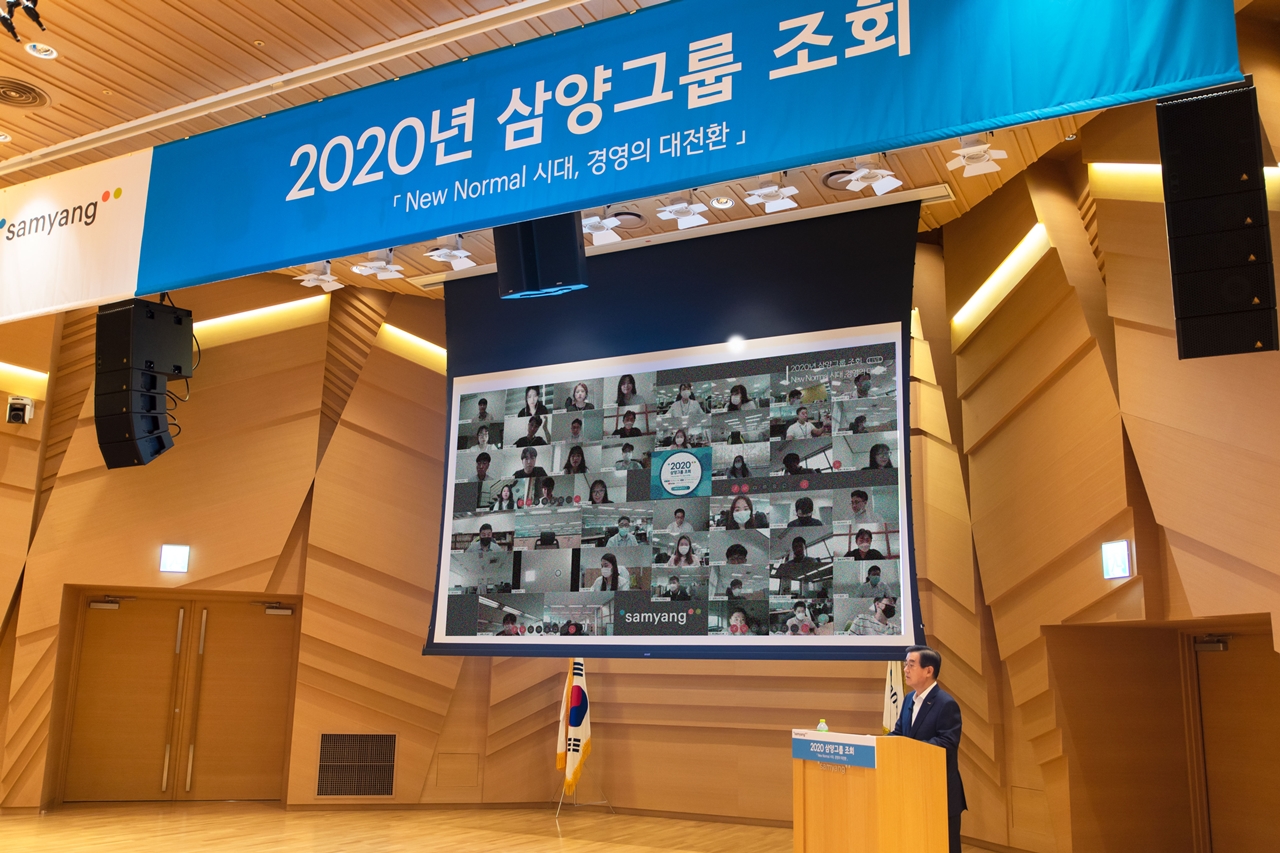 Samyang Holdings Chairman Kim Yoon speaks at "2020 Samyang Group Assembly" at Samyang Discovery Center in Seongnam, Gyeonggi-do, on July 6.

The 2020 Samyang Group Assembly took place online in accordance with government physical distancing guidelines against COVID-19. It focused on looking at the crisis and changes brought about by the spread of the novel coronavirus, and sharing future strategies.
The meeting was televised live to all operations in Korea and abroad, and Chairman Kim had a Q&A session with about 60 executives and staffers over a teleconference system.

During the meeting, first Chairman Kim called for his executives and staffers to life guidelines to prevent COVID-19 and look at changes caused by the pandemic.
Kim suggested the improving of fundamentals to brace for the post-COVID-19. He stressed a shift from forecast-oriented paradigm into a swift response regime, saying, "It is more important to have a swift response capability to cope with an emergency crisis rather than future prediction capability as things have been getting more uncertain."

To this end, Chairman Kim spoke about strategies to grow by upgrading its business structure and addressing uncertainties in post-COVID-19. One of his pet theories is that it is more significant to upgrade its business structure at an era of uncertainties and to devote itself to exploring convergence and multi-discipline technologies to develop specialty products.

Chairman Kim called for efforts to strengthen digital capabilities, saying, "The digital innovation project Samyang is now implementing depends on future survival." He has been spearheading a drive to accelerate digital innovation since last year.

Samyang has been implementing digital innovation projects such as the rebuilding of enterprise resource planning (ERP) to hand works based on data and max out productivity via digital technologies and the spread of robot process automation technologies.
He also urged his executives and staffers to carry out conventional tasks and explore on-tact sales and new business opportunities.

Lastly, Chairman Kim praised all executives and staffers who have devoted themselves to maintaining safety despite a difficult crisis, but he urged them not to ease tension against a crisis until it disappears completely.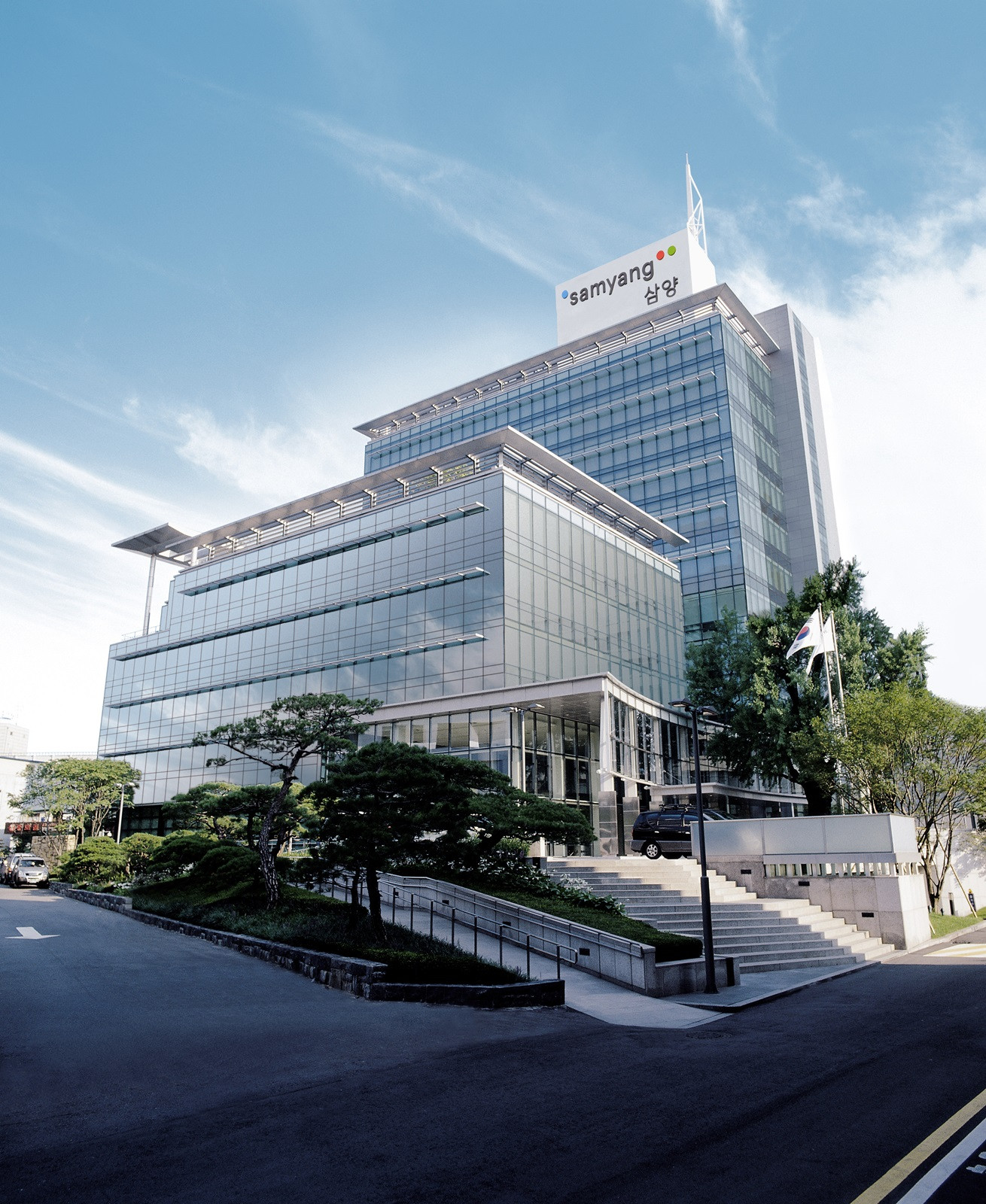 Samyang Group headquarters in Jongno, Seoul. (Photos: Samyang Group)