Contractor selected as winner of 350 billion won redevelopment project order for Teachers' Pension's Seoul Hall in Yeouido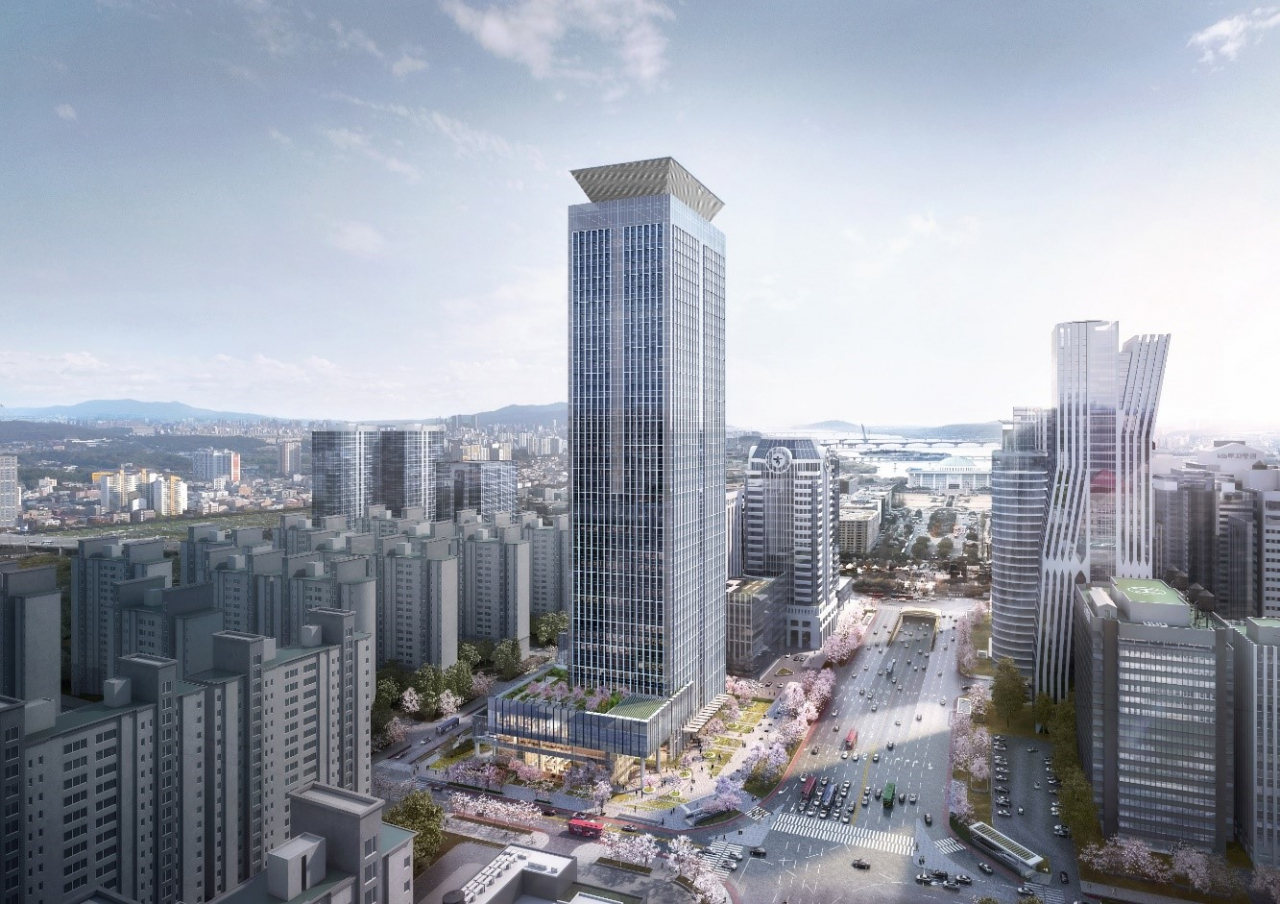 A bird's eye-view of the Teachers' Pension's Seoul Hall in Yeouido, dubbed "TP Tower," to be built by Samsung C&T. (Photos: Samsung C&T)
Samsung C&T snagged back-to-back mega project orders recently.Samsung C&T won a 350 billion won redevelopment project order for the Teachers' Pension's Seoul Hall in Yeouido, dubbed "TP Tower."
The project calls for constructing a high-rise structure with 42 ground above floors and six basement floors. The building will be 220 meters in height.

Samsung C&T was awarded the project as a sole bidder. Construction is to start in October, and it will be dedicated in December 2023.
Samsung C&T's Engineering & Construction Group said the contractor will capitalize on the experience and expertise it has accumulated in the course of implementing urban high-rise projects. It promises to make the most of building information modeling (BIM) and Module Transport Process (MTP).

One of the most important software tools now being used in the construction field is Building Information Modeling (BIM). First rolled out in 2002, this entails a digital representation of a project's physical and functional characteristics.

Although many people think of software-created models as little more than 3D versions of blueprints, modern BIM captures much more than that.
As well as a project's geometry, BIM also deals with spatial relationships, light factors and details pertaining to building materials.

Engineers explain that modern BIM is moving toward 5D methods that add elements of time and cost. It now involves data input by a large array of building professions - not just engineers and designers, but also landscapers and other experts.

Samsung C&T won a project to build "Smart Village" in "Busan Eco Delta City," a waterfront eco city in Busan. Construction is to start in September. It is expected to be dedicated in December 2021.

Busan City government, K-water and Busan Metropolitan Government will jointly participate in the Busan Eco Delta City project. Busan Eco Delta City (Semulmeori waterfront area in Gangseo-gu) is a test bed for the national smart city pilot project.
The project will apply new technologies related to the 4th Industrial Revolution to establish an innovation ecosystem and present a leading model for future smart city developments.

Samsung C&T will build detached houses and communities in the Block 5-2 of Busan Eco Delta City. Once dedicated, the Smart Village will be leased as a living lab for K-water.
The Smart Village will be outfitted with high-efficiency windows, doors, and outside electro motion blinds to minimize energy losses while photovoltaic power, water heat and geothermal heat will be utilized to enhance energy self-sufficiency and reduce greenhouse gas emissions.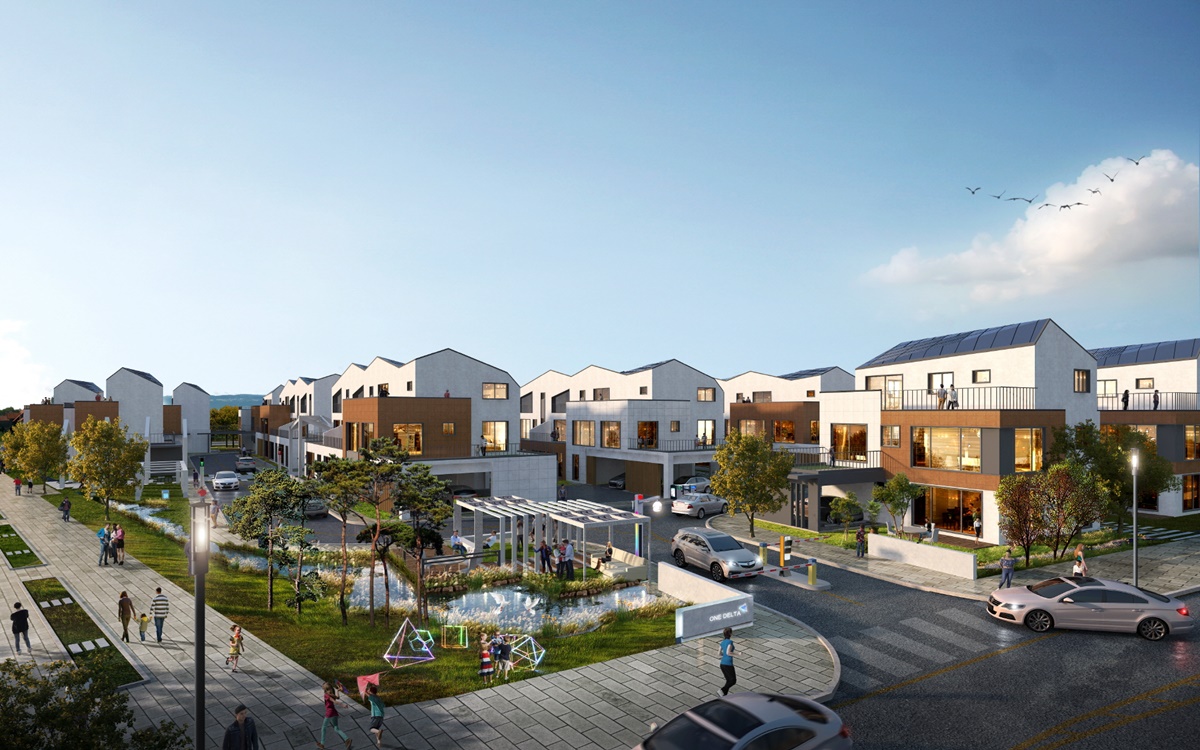 A bird's eye-view of Busan Eco-Delta Center's Smart Village, to be built by Samsung C&T.

Samsung C&T Ranks 1st for 7th Consecutive Year in Construction Capability Assessment

Samsung C&T E&C placed 1st for seven years in a row in the "2020 Construction Capability Assessment," released by the Ministry of Land, Infrastructure and Transport (MOLIT).

Every year, MOLIT has announced the Construction Capability Assessment. It is based on the construction performance, management status, technological ability, and credit rating of all the construction companies nationwide in order to help procurement departments choose their appropriate construction companies.
In the "2020 Construction Capability Assessment," Samsung C&T ranked 1st with 20.846.1 trillion won in civil engineering construction.