Hosts an international IADI webinar under the theme of a differential insurance premium rate system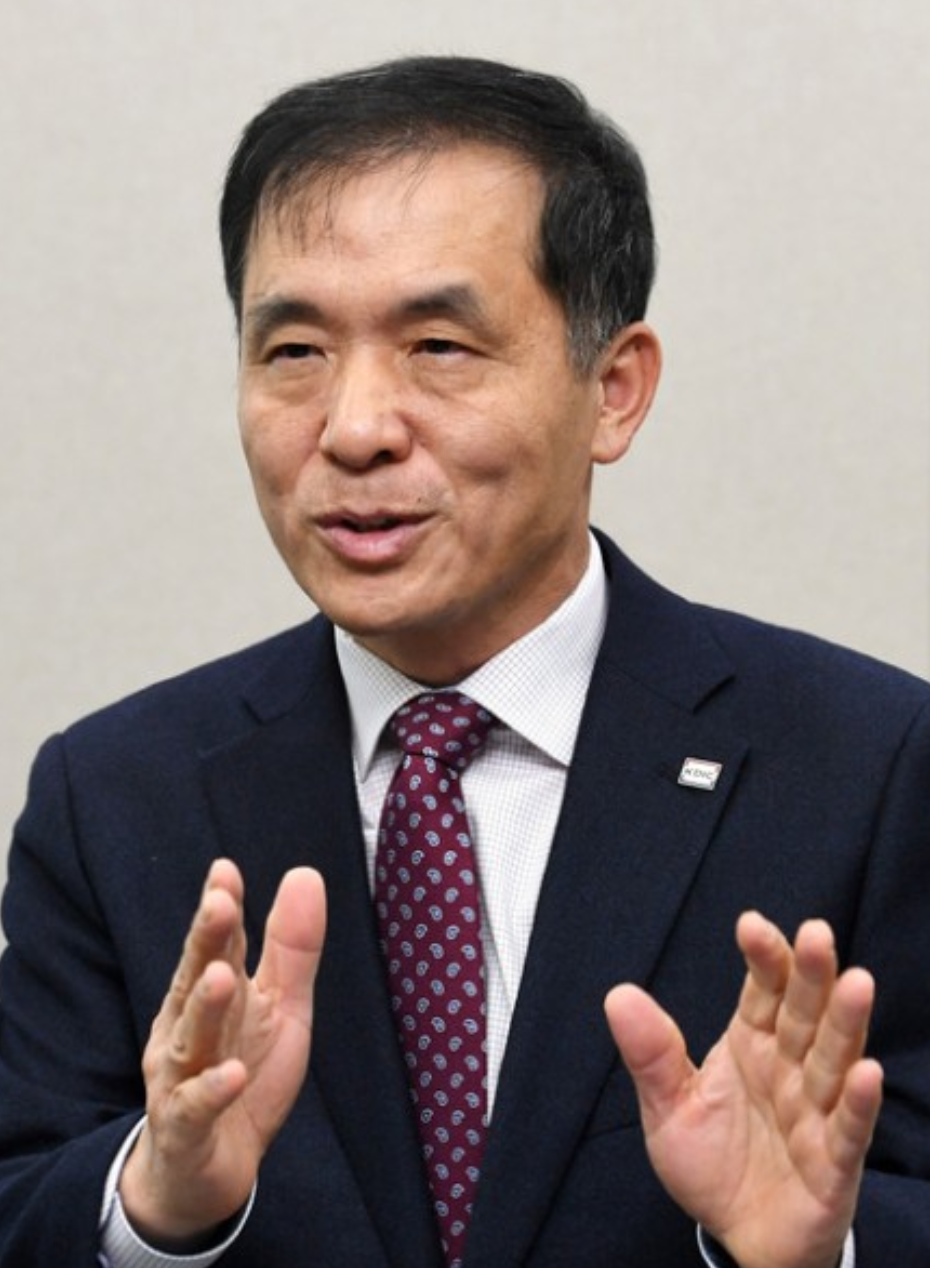 President Wi Sung-baek of Korea Deposit Insurance Corp.(KDIC). (Photos: KDIC)
Korea Deposit Insurance Corp. (KDIC) announced on Nov. 1 that it was collecting support funds from 30 savings banks that had gone bankrupt since 2011 by selling their PF assets it held as collateral.
For example, KDIC sold off 22 PF assets including apartments in Seo-gu, Incheon, for 156 billion won through the end of September.

KDIC has been focusing on publicizing the sale of PF assets and selling them off by taking non-face-to-face measures, and utilizing new technologies to meet the Korean government's digital innovation goal. Doing so virtually helps to prevent the COVID-19 virus from spreading.

First of all, KDIC has been enhancing convenience for buyers by producing promotional videos for PF business sites and utilizing new technologies, such as drone technology, to deliver accurate information like aerial views.
The videos are provided through KDIC's public sale information website (www.kdic.or.kr/k-assets) and YouTube channel.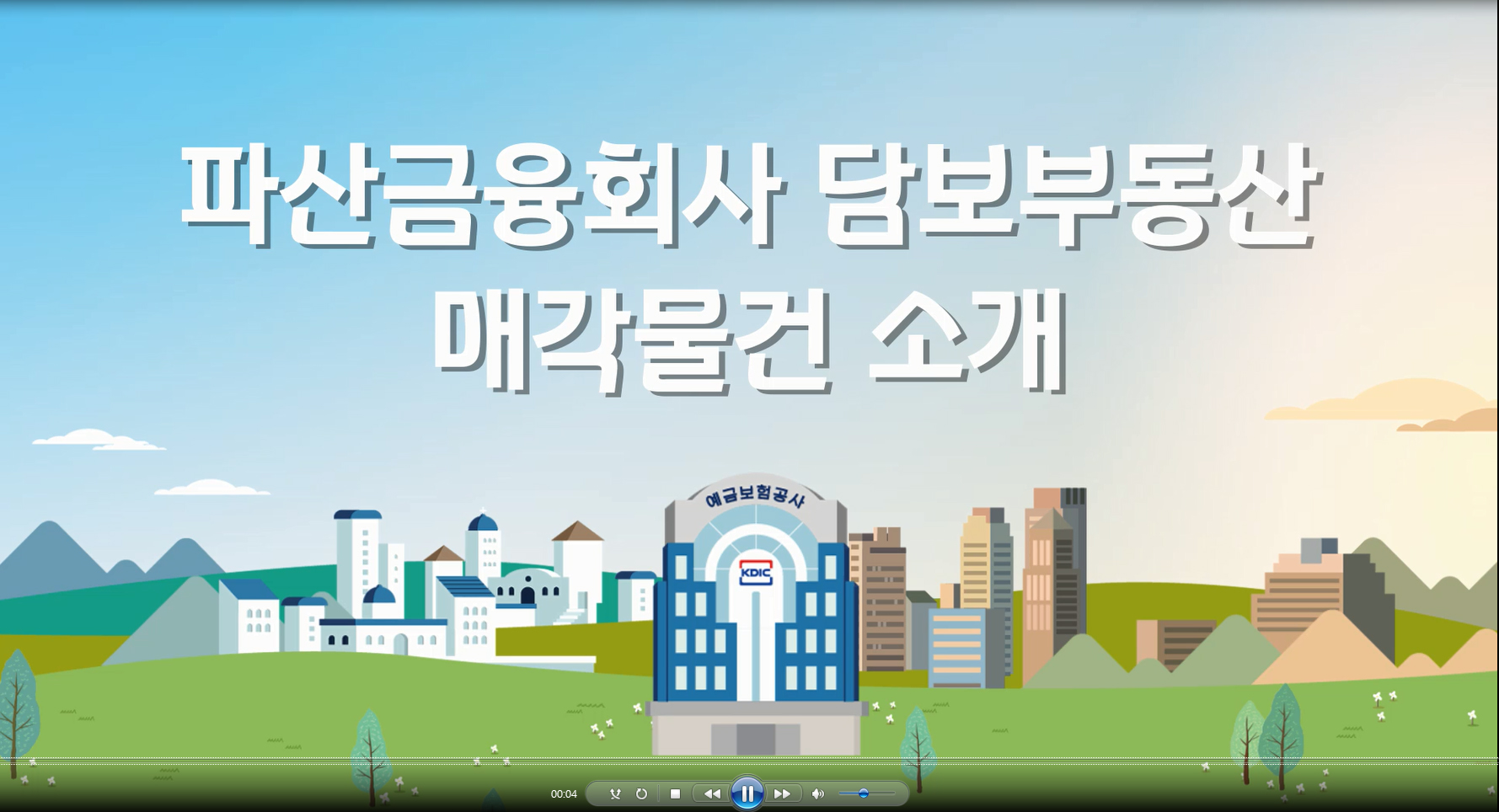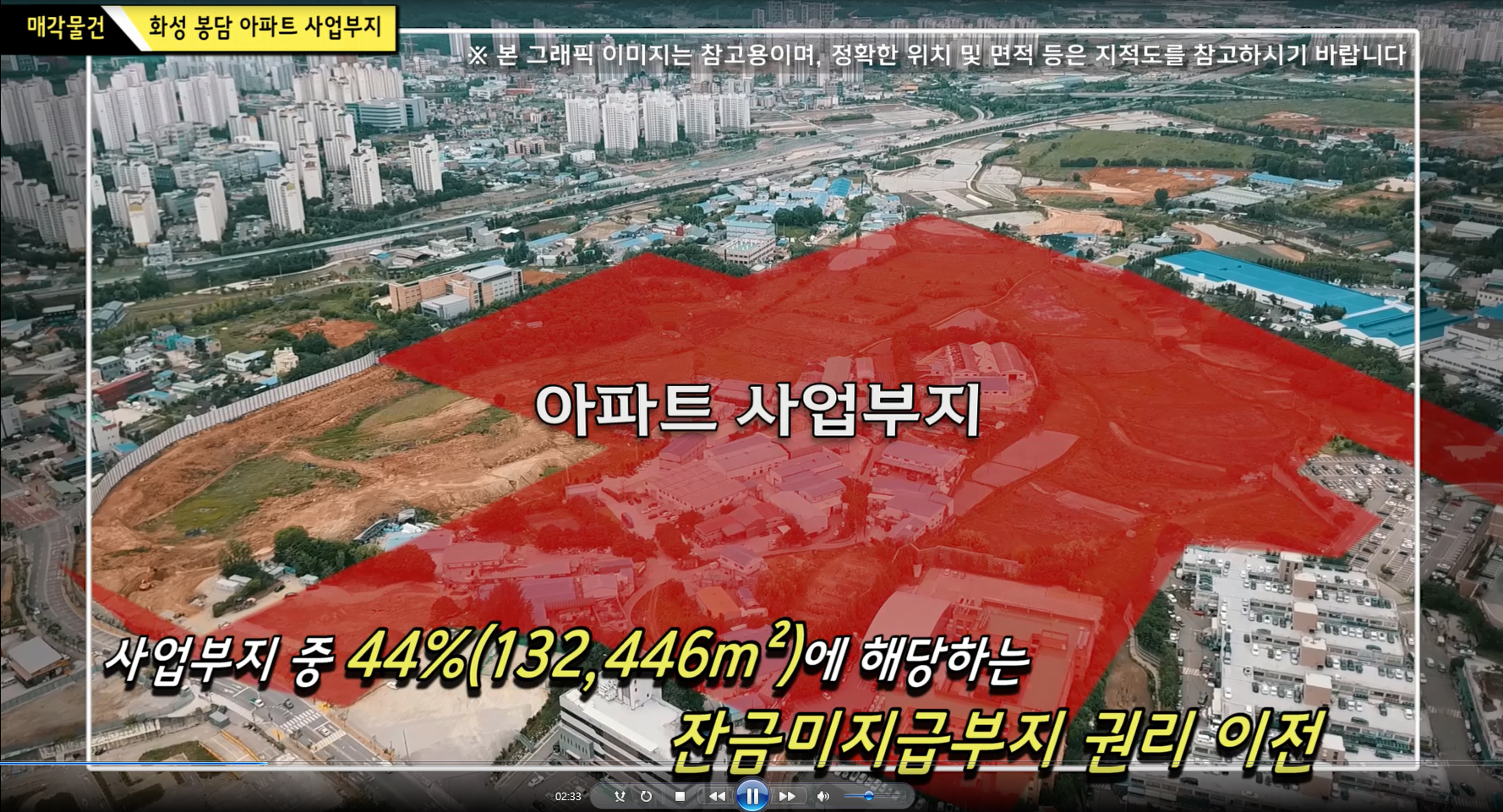 Real estate sales videos by Korea Deposit Insurance Corporation shot by drones.

In addition, KDIC is offering investment information on traffic condition and location. Other relevant information is posted on the KDIC website, and provided to institutional and individual investors by e-mail and mail.

In competitive bids for the sale of PF assets, KDIC actively utilizes Korea Asset Management Corporation's online public offering system (On-Bid), and the entire process from the announcement to the actual sale. Everything is done in a non- face-to-face manner.
By doing so, KDIC enhances the convenience of buyers and eliminates the possibility of COVID-19 infections at bidding sites.

"We plan to normalize PF sites as soon as possible through various sales and recovery efforts to actively cope with changing market conditions down the road," a KDIC official said.
"We plan to do our utmost to give relief to depositors of bankrupt savings banks with recovered funds and to ensure the soundness of the deposit insurance funds."

The Asia-Pacific Regional Committee of the International Association of Deposit Insurers (IADI) held an international webinar under the theme of a differential insurance premium rate system. Wi Sung-baek, president of KDIC, chairs the Asia-Pacific Regional Committee.

The webinar was held in consideration of the spread of the novel coronavirus. About 120 people participated from 12 organizations belonging to the Asia-Pacific Regional Committee.
The participants discussed processes of the introduction of the differential insurance premium rate system by Korea, Malaysia and Taiwan and the three countries' system application methods, and future system development tasks for the future, among others.

KDIC President Wi Sung-baek expressed his hope that the event will provide implications for improving the system to countries that adopted the differential insurance rate system, and let countries preparing to introduce the system think about considerations when introducing the system when introducing the system in his opening address as chairman of the IADI Asia-Pacific Regional Committee and head of the webinar hosting organization.

"Since the introduction of a differential insurance premium rate system, KDIC has steadily made an improvement to its poor risk assessment model based on changes in the financial market environment and the reality of the deposit insurance industry," said an official from a Thai deposit insurance organization who participated in the webinar.
"I also learned that close communications with financial institutions that pay premiums for deposit insurance essential to the successful establishment of the system."

"As a key member of the IADI Asia-Pacific Regional Committee, KDIC will spearhead a movement to share knowledge through technical support activities in the region to further solidify KDIC's international leadership and set an example for other members," a KDIC official said.

When a financial institution becomes unable to repay its depositors due to business suspension or bankruptcy, the whole financial system, as well as the depositors are affected.
To prevent such an incident, Korea enacted the Depositor Protection Act (DPA) and put in place a depositor protection scheme. Under the act, KDIC is carrying out its mission to protect depositors in Korea.