Samsung Chmn. Lee, at Forefront of Samsung's Tech Transformation, Passes Away
He is remembered as an innovation icon that opened a new chapter in Korean corporate history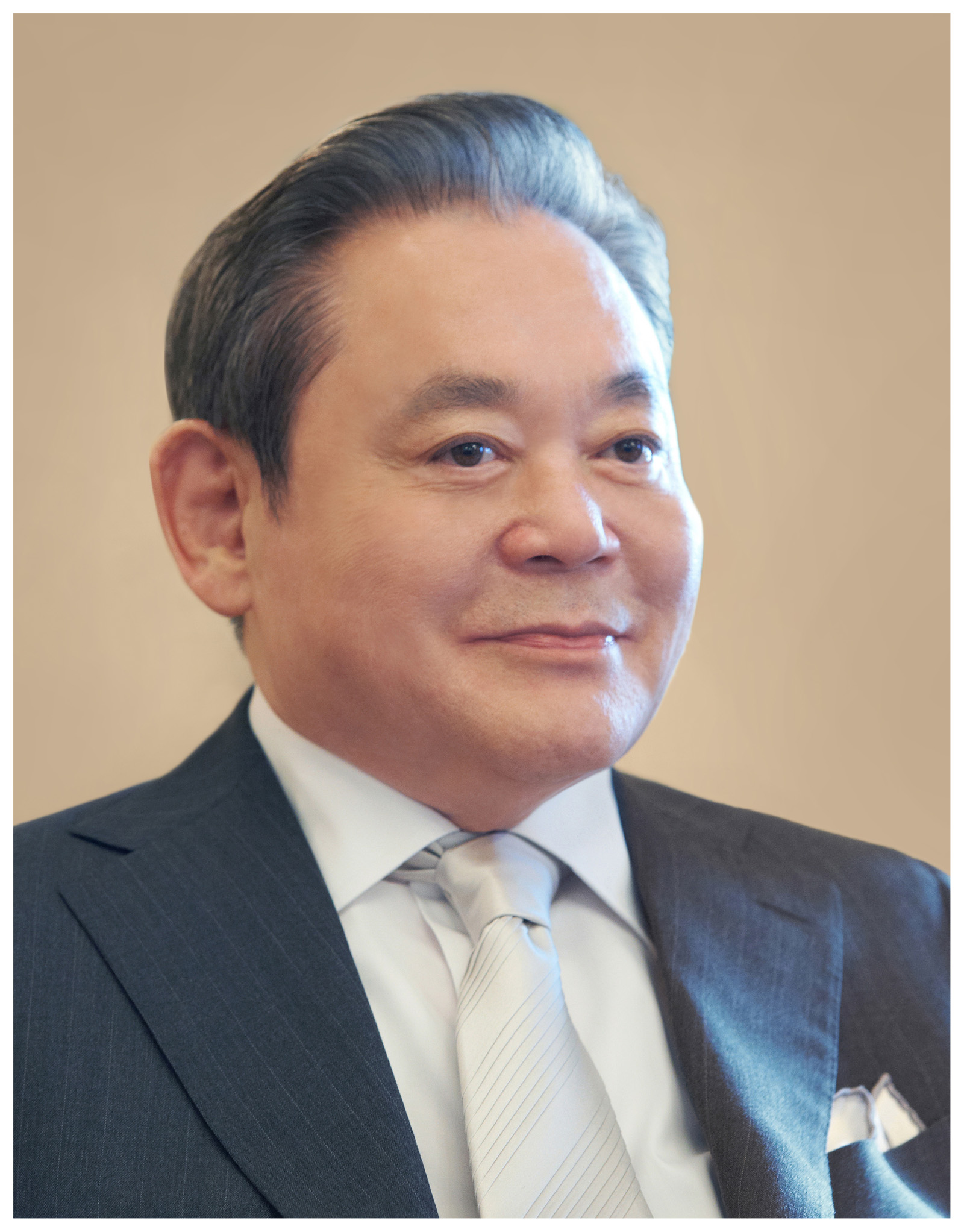 The late Samsung Group Chairman Lee Kun-hee. (Photos: Samsung Group)
The late Samsung Group Chairman Lee Kun-hee had been credited with catapulting a local business into a global tech giant of chips, smartphones and home appliances.
He died at Samsung Hospital in Gangnam, Seoul, on Oct. 25. He was 78.

The late Lee is survived by his wife, Hong Ra-hee, former director of the Leeum Museum of Art, his son, Vice Chairman Lee Jay-yong of Samsung Electronics, daughter Lee Boo-jin, president of Hotel Shilla, and daughter Lee Seo-hyun, head of the Samsung Welfare Foundation, and son-in-law Kim Jae-yeol, president of the Samsung Economic Research Institute.

In a statement, Samsung said there would a private funeral for family.

Samsung Electronics Vice Chairman Lee has been de facto leader of the conglomerate since the late had been hospitalized after suffering a heart break in May 2014.

Lee is remembered as an innovation icon that opened a new chapter in Korean corporate history.

His management style made a difference. He never provided target numbers, not engrossed in earning money and expanding assets, but instead focused on transforming Samsung Electronics into a global top-tier company.
The late Lee scolded executives using Samsung TVs, saying its rivals' products cannot be analyzed.

The late Lee took the helm of the conglomerate after the death of his father and founder, Lee Byung-chul, in 1987. At that time, Korea's per capita income stood at $3,400. Even Samsung was a local demand-oriented company of a relatively poor country.
He had waited five years, since he could not change the management system his father built over a long period of time.

In 1993, the late Lee began to expound "New Management." He declared the new system when he presided over an executive meeting in Frankfurt, Germany. At that time, he called for his executives to "changing everything, except your wife and children."

Lee Kun-hee was born in Daegu in 1942 as the third son of Samsung Group Founder Lee Byung-chul. He studied at Waseda University in Tokyo and George Washington University School of Business in the United States.

Lee had a habit of immersing himself in fields in which he was interested. He once watched about 1,300 films for three years. He tended to watch the same film several times, analyzing them, specifically each hero, heroine, supporting actor, actress, and director.
He had numerous episodes related to his enthusiastic and analytic behaviors. While studying at George Washington University for one year, he changed several cars, and he himself even disassembled and then assembled them.

His habit of enthusiasm and extraordinary tenacity had never changed even after he became the top manager of the conglomerate.
He had held an exhibition to disassemble and analyze global leaders' products as well as compare Samsung's counterparts every year since the 1990s.
His eccentric premiership and management style had become a driving force behind catapulting Samsung Electronics to become a global tech giant.

Under the stewardship of the late Lee, Samsung made remarkable achievements and growth.
Business sources said Samsung Group's market capitalization had shot up 348 times, from 900 billion won ($797 million) in 1987 to 318 trillion won in 2014, just before he was hospitalized due to the heart attack.
The group saw sales jump 34 times from 9 trillion won to 33.8 trillion won during the period.

Samsung Electronics took away the hegemony of the global TV market from Sony of Japan in 2006.
As Galaxy S2 was released to the market in the third quarter of 2011, Samsung rose to the global top ranking in the global smartphone market, outpacing Apple in sales.
The late Lee had been credited with his leading roles in catapulting Samsung to top spots in several sectors, including semiconductor chips and home appliances.

The late Lee stressed quality and design management he put into practice under the catchphrase "No. 1 Spirit."

A stream of mourners paid homage to the late Lee at the funeral parlor of Samsung Hospital and offered eulogies honoring the late tycoon's achievements and his spirit as an entrepreneur of becoming the world's bests, contributing to the development of the nation.
Hyundai Motor Group Chairman Chung Eui-sun lined up to pay homage to the late Lee. He said, "I extend thanks for the late Lee's injecting the 'No. 1 spirit' into all economic sectors."