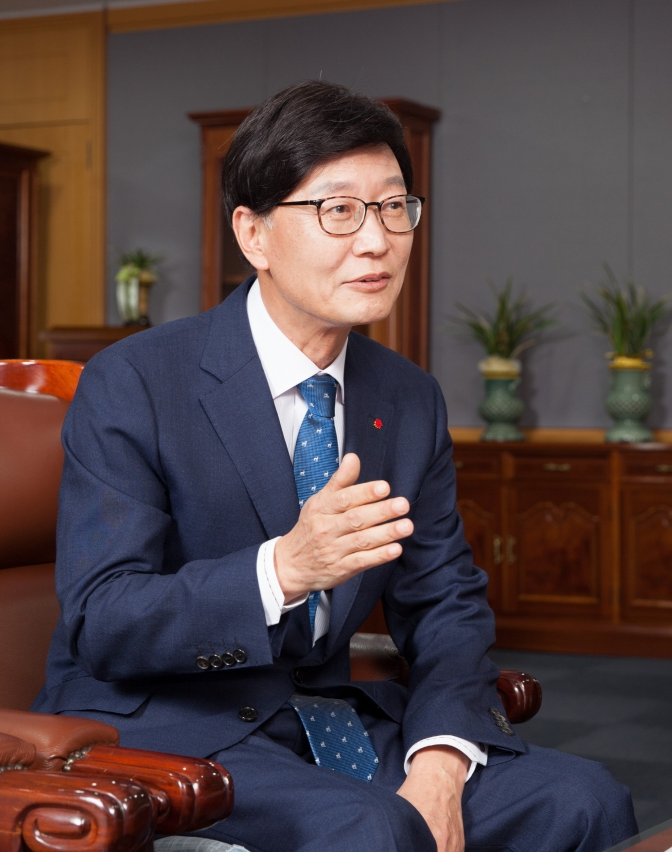 President Hwang Chang-hwa of Korea District Heating Corp. (KDHC) (Photos: KDHC)
Korea District Heating Corp. (KDHC) is firing on all cylinders to implement the 'Green New Deal." KDHC declared a shift to being an "Integrated Green New Deal Platform" provider last August.
It has since been actualizing the vision by signing MOUs with a variety of companies and institutions.

KDHC, which established a grand plan for KDHC-type Green New Deal, declared a shift into an integrated green energy platform, calling for the operation of future smart city infrastructure with eco-friendly energy.
To this end, KDHC aims to invest 16.3 trillion won into green energy infrastructure and create 146,000 green jobs by 2050 to realize "net-zero carbon."

KDHC has designated three core keywords: eco-friendliness, decentralization and "gridifying". The corporation has been realigning its business structure and supply equipment.
The takeaway of the Green New Deal initiative is an energy platform of combining heat, electricity and hydrogen in an urban area with KDHC taking the lead.

KDHC is suggesting nine future energy supply models, including smart hydrogen city, waste to hydrogen (W2H), fourth-generation district heating, and Gangwon-style RE100 energy self-sufficiency village and "energy prosumer."

The corporation aims to realize net-zero carbon by implementing three green energy technology R&D tasks, such as research on green hydrogen production technology and research on carbon capture & utilization.

KDHC struck an MOU on a shift into a green campus with Seoul National University of Science and Technology (SEOULTECH) last December to implement strategies of a grand plan for KDHC-type Green New Deal.
Under the agreement, they agreed to nurture manpower on the active implementation of the Green New Deal, secure new businesses and new growth engines through technology exchanges and joint research, and convert SEOULTECH's Seoul campus into a green campus.

KDHC signed an MOU with Eco Creation and Eco Green last December to implement the pyrolysis clean new oil energy (PYCO) project.
The project is a waste-to-hydrogen project, one of the top 40 Korean New Deal tasks. The corporation cut an MOU with Live Financial, an industry-campus collaboration team of Korea University, January to commercialize a technology using microalgae for reduction of CO₂ and production of high-valued materials.

KDHC is concentrating on commercializing a carbon capture and utilization technology using microalgae in cooperation with academia and pharmaceutical companies.
The move is designed not only to proactively comply with the government's plan to implement carbon neutrality and the Green New Deal by 2050, but also to implement innovative eco-friendly greenhouse gas emission reduction projects.

A KDHC official said KDHC will spearhead efforts to realize a low-carbon, eco-friendly society by aggressively implementing the government's agenda of realizing carbon neutrality by 2050 as an eco-friendly public enterprise down the road.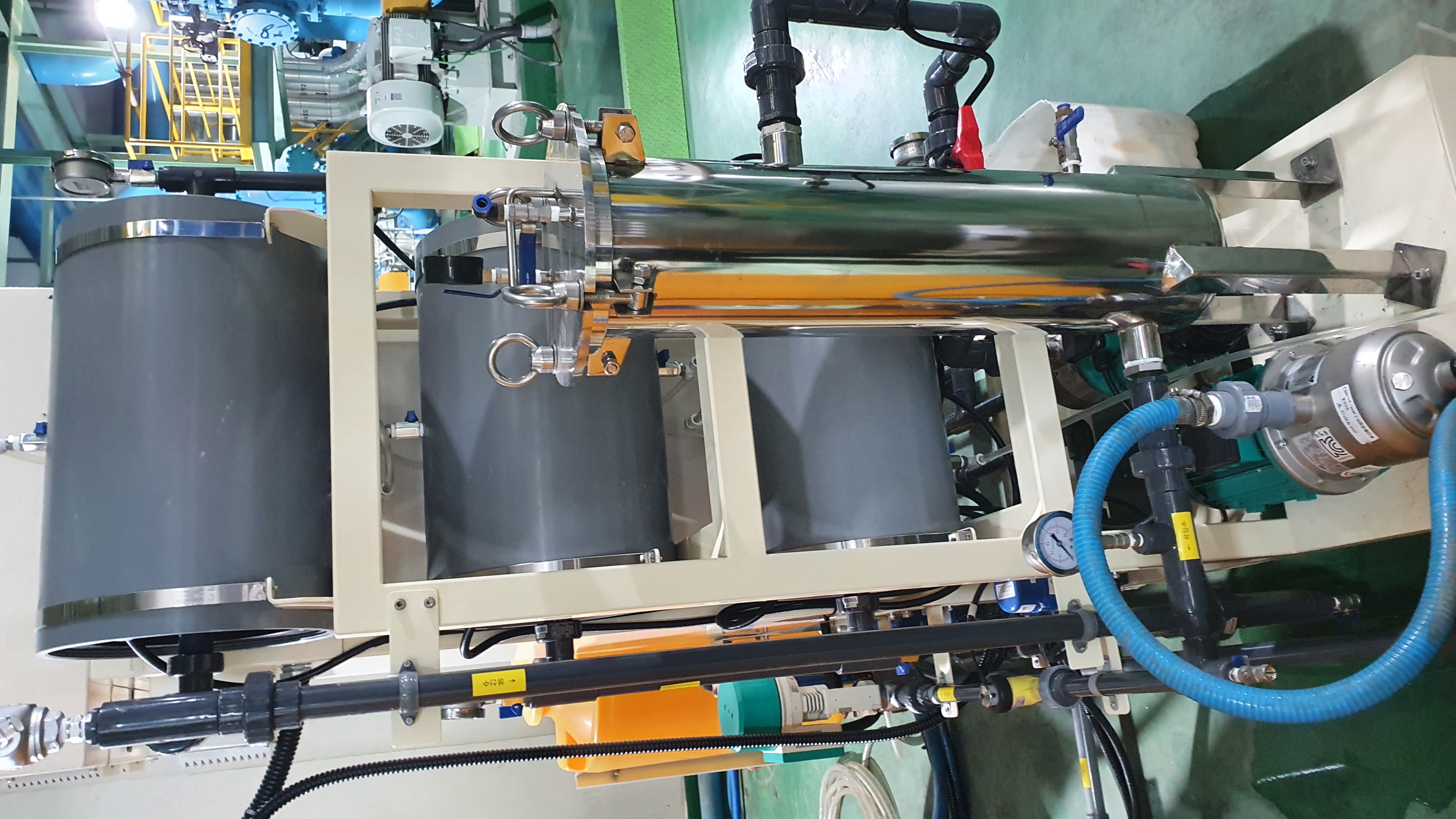 Korea District Heating Corp. (KDHC) and Doosan Heavy Industries & Construction succeeded in the verification of a technology for electrosorptive desalination system for waste water recovery in April 2020.

KDHC Holds Session to Share Research Outcomes

KDHC held a session to share excellent research outcomes among district heat businesses on YouTube on Jan. 18.

The corporation has held such a sessions since 2013 to raise technology capabilities in the community energy sector.

Unlike the previous off-line sessions, the latest one took an online format, in which videos were produced and released.

Eight excellent research outcomes released in the latest session were selected through paper screening and experts' screening of research tasks, conducted by the corporation last year.
The top honor task went to a research on CO2 organic resources technology process for massive CO2 emission reduction, jointly conducted by KDHC and Korea University as a state-financed project implemented by the Ministry of Trade, Industry and Energy.