In his inaugural speech, Chmn. Kim enumerates major management tasks, including building an institutional system designed to ensure sustainable growth and in-house reform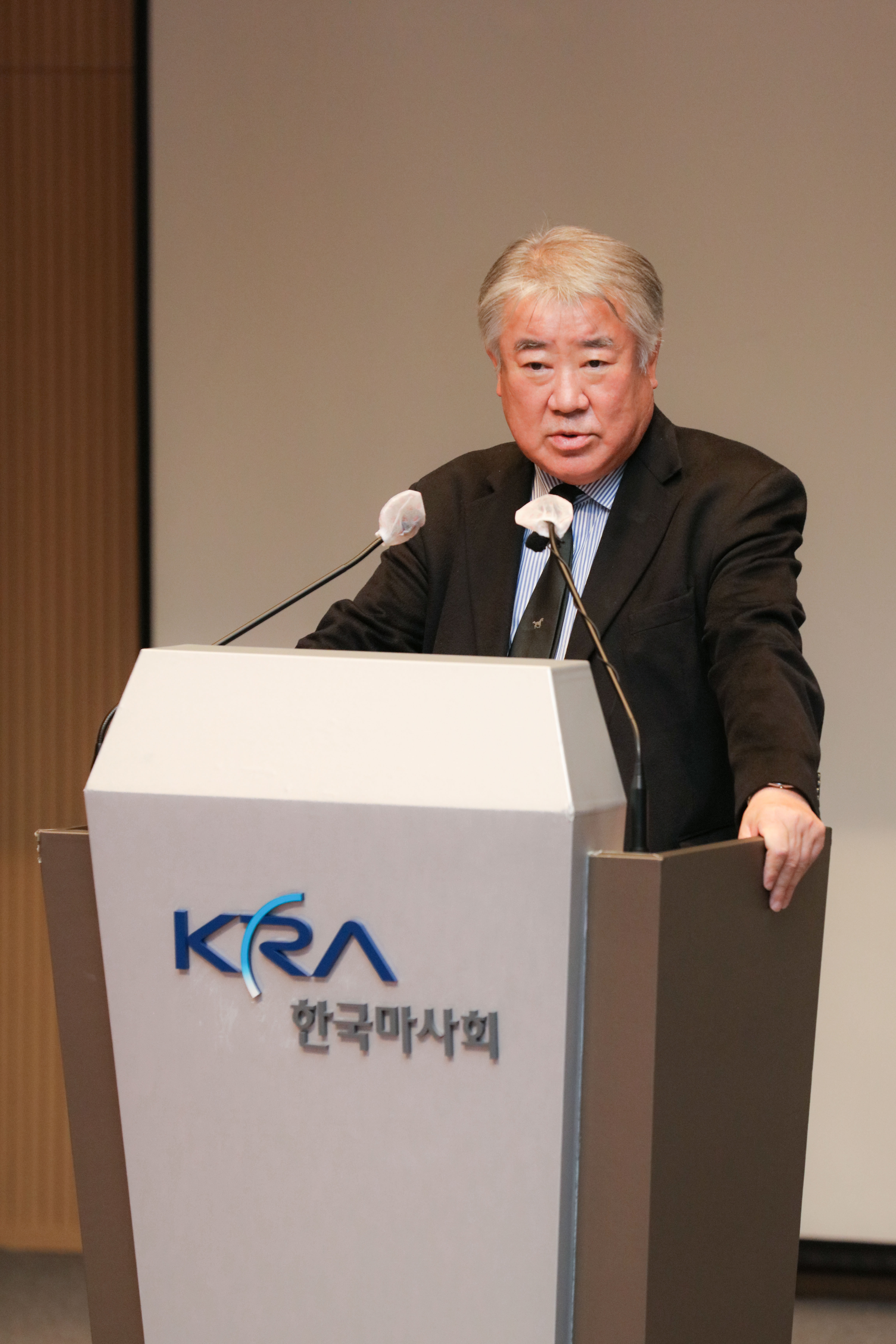 Chairman Kim Woo-nam of Korea Racing Authority (KRA) delivers a speech at an inauguration ceremony at Gwacheon City Hall on March 4. (Photos: KRA)
New Chairman Kim Woo-nam of Korea Racing Authority (KRA) said, "KRA will concentrate its capabilities to introduce an online horseracing ticketing system and establish a roadmap on sustainable management."

Kim made the remarks as he took office as the 37th chairman of KRA on March 4. His inauguration ceremony was streamed live to prevent the spread of COVID-19.

Kim revealed major management tasks, including overcoming a management crisis through swift implementation of online horseracing ticketing, building an institutional system designed to ensure sustainable growth and in-house reform, and diversifying management's portfolio to raise the competitiveness of the horse industry.

KRA will mobilize its capabilities to introduce the online horse ticking and build a customer-friendly environment, he said.
To this end, Chairman Kim said a horseracing industry development committee, designed to establish a roadmap for sustainable management, will be inaugurated under the direct control of the chairman to flesh out on it.

Chairman Kim said KRA will realize management reform in an aggressive and fast fashion, ensure transparent structural operation, secure management stability through collaboration between management and trade union, build future growth foundation while ramping up future competitiveness of the horse industry through industry diversification.

KRA will explore people-friendly businesses in the same way that good farmers work the land, ramp up the competitiveness of the private sector and nurture the horse industry.
Chairman Kim served as a lawmaker during the 17th to 19th National Assembly terms. In particular, he held the chairmanship of the National Assembly Agriculture, Food, Rural Affairs and Maritime Committee in the previous parliament.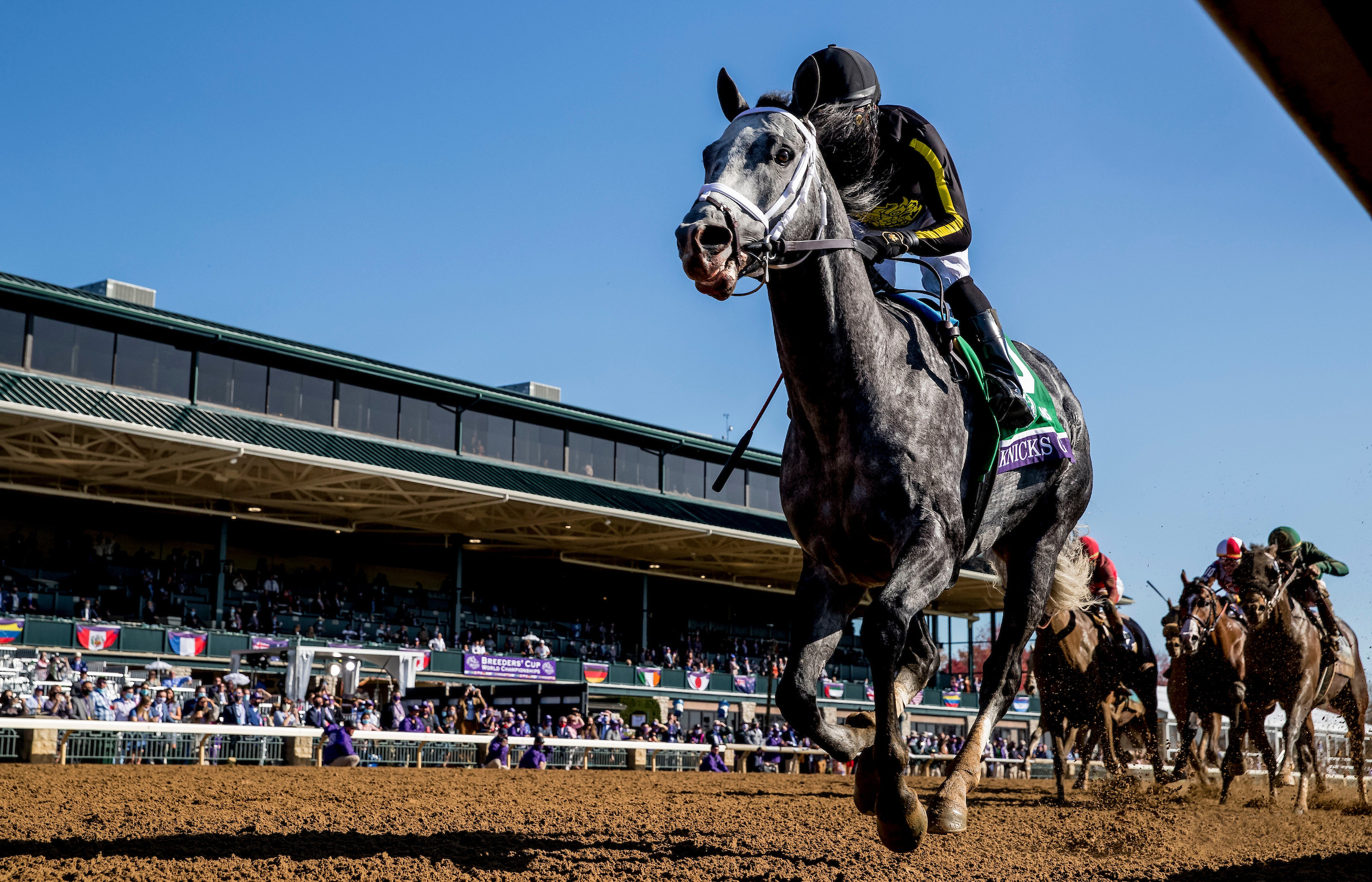 Korea Racing Authority's "Nicks Go" earned $1 million in prize money by winning the Briders Cup Dirt Mile 2020 in November.

KRA's Nicks Go Honored with 2020 Year of Horse at Renaissance Awards

Korea Racing Authority's "Nicks Go" won two awards, including the "2020 Year of Horse" at the fourth annual Maryland Thoroughbred Industry Renaissance Awards.
The Renaissance Awards were created to recognize the best of Maryland racing and breeding from the previous year and are a cooperative effort between the Maryland Horse Breeders Association, Maryland Thoroughbred Horsemen's Association and Maryland Jockey Club.

Nicks Go grabbed the Year of Horse Award on four occasions, including in 2018.

Maryland became the 7th biggest thoroughbred producer along with Kentucky, Florida and New York as of 2019.

MHBA had announced the winners of each category in the Renaissance Awards through Instagram and Facebook accounts since Feb.. 22.
Nicks Go had been nominated for candidates of the champion of more than four-year colt and the year of horse award.

Among competitor along with Nicks Go were Harpers First Ride, who achieved a streak of six consecutive winds in the racing horse competition last year, and Sharing, who won the 2019 Juvenile Fillies Turf. But the honors went to Nicks Go.

Nicks Go was remembered as the best horse last year as the colt won the U.S. Breeders Cup and renew new records in the 1,600-meter and 1,800-meter competition categories in the Keenland Racecourse.