KAIST Celebrates 50th Anniversary with Determination to Lead Korean Science and Technology
President Moon promise to spare no support for KAIST to make advancements in science and technology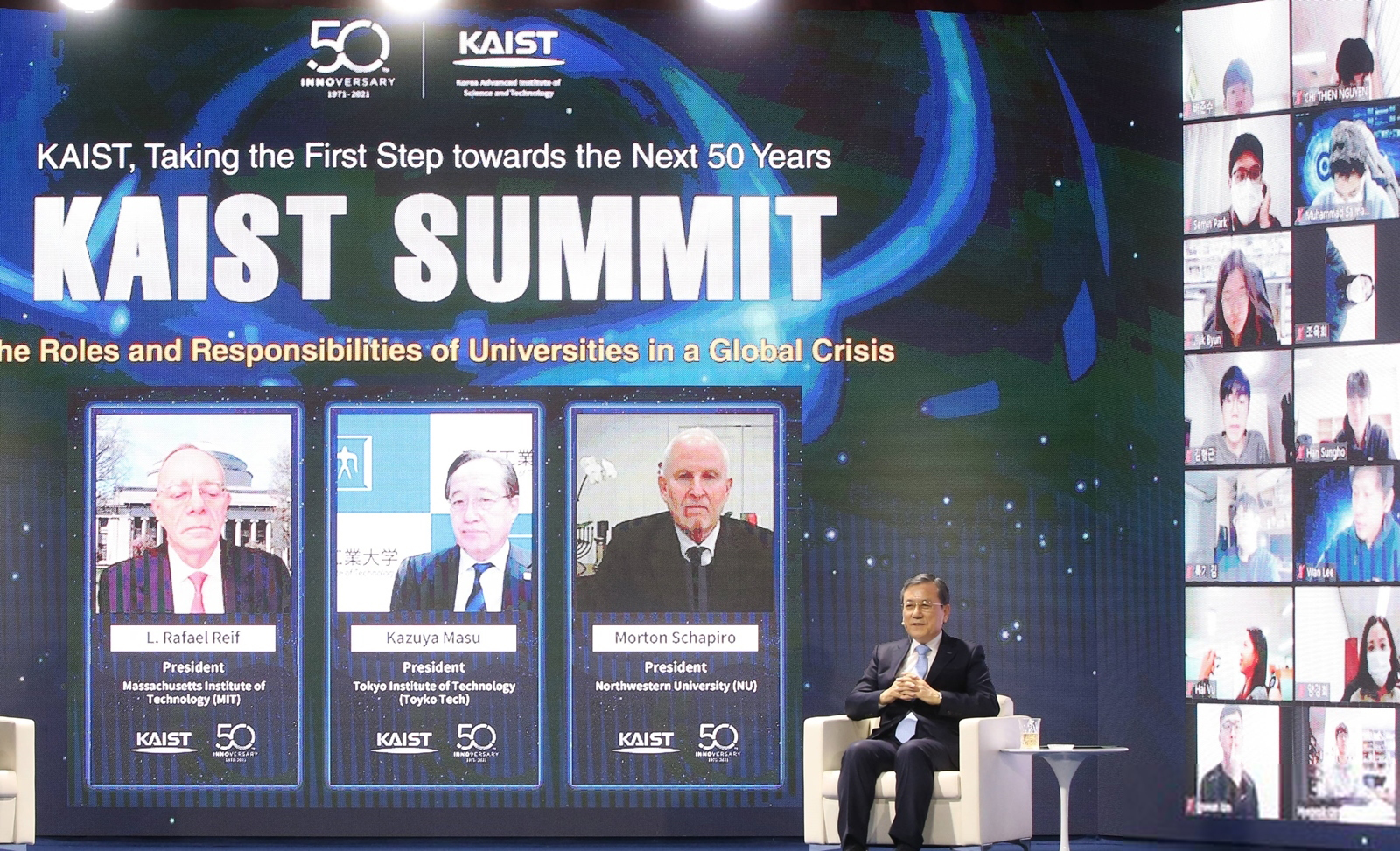 In order to commemorate the 50th anniversary of the KAIST, KAIST President Shin Sung-chul delivers a lecture under the theme of "KAIST, Vision & Innovations for the Next Dream of KAIST" on February 3. (Photo: KAIST)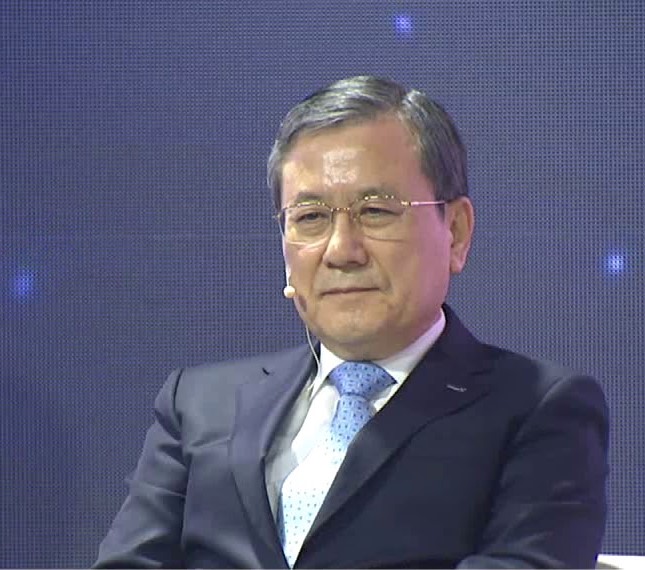 The Korea Advanced Institute of Science and Technology (KAIST), which celebrated its 50th anniversary on Feb. 16, laid out its plan to achieve the "10-10-10 Dream" over the next 50 years.

KAIST held an online ceremony for the 50th anniversary event at the main auditorium in Daejeon under the theme of "50 Years of Glorifying Korea, 100 Years of Glorifying Humanity."
"I will double the government's budget for basic scientific research and offer more opportunities to young scientists," said President Moon Jae-in in his congratulatory speech.

"We will significantly improve regulations and strengthen an innovation ecosystem to create an environment where scientists can devote themselves to research," President Moon said.
"As the Korean people support scientists and your passion and future are none other than Korea's passion and future, I hope that you will have big dreams and turn them into realities."

"We plan to produce 10 singularity professors who will solve mankind's difficulties or break new ground in the academic sector over the next 50 years and foster 10 decacorn startups with more than 10 trillion won in corporate value," KAIST President Shin Sung-chul said in his commemorative speech.

At the same time, Shin presented the "10-10-10 Dream" as a long-term vision. The plan calls on KAIST to establish 10 KAIST-like organizations around the world, such as the establishment of the Kenya Institute of Science and Technology.

An international symposium to mark the 50th anniversary of its opening was held with Thomas Rosenbaum, president of the California Institute of Technology, and Joel Mesot, president of the Swiss Federal Institute of Technology in Zurich, making presentations under the theme of "The Roles of the University in the Next 50 Years."

KAIST started in the Hongneung R&D Complex in Seoul in 1971 as the Korea Advanced Institute of Science (KAIS).

In 1980, it merged with the Korea Institute of Science and Technology (KIST) and was renamed KAIST.
In July of the same year, it moved to Daedeok R&D Special District in Daejeon to begin an era of its Daedeok Campus. KAIST has produced a total of 69,388 scientists and engineers during a half-century.

The KAIST seeks to contribute to the happiness and prosperity of humanity through innovation in science and technology.
The vision entails KAIST's innovation initiatives in five areas, such as education, research, technology, commercialization and globalization as well as future strategy.

The vision reflects the three keywords - humanity, happiness and prosperity.

"First, the mission of KAIST when it was founded in 1971 was the development of science and technology as well as industry," a KAIST official said.
"Today, KAIST should exert efforts to achieve universal values that extend beyond Korea in order to benefit humanity."

"The happiness KAIST pursues is a concept that not only covers social value but also encompasses sustainability, dignified living, and qualitative satisfaction," the official added.
"Social entrepreneurship and the launching of social enterprises are also included. Prosperity is the enjoyment of life, surpassing basic needs in terms of psychological, economic, and material fulfillment."

KAIST will provide education to foster creative leaders who enhance the social value of science and technology, conduct research and development to overcome challenges facing humanity, emerge as an entrepreneurial university that creates value through technology commercialization, and play the roles of "World Bridge KAIST" through globalization, according to the official.

KAIST celebrated the anniversary with 2,712 new graduates. The institute announced the graduation of the students, including 668 PhDs and 1,331 master's degree recipients.
Even a pandemic could not stop KAIST from recognizing each graduate's remarkable and personal achievement. A pandemic-proof commencement ceremony was held on Feb. 19, which was live streamed to the graduates and their loved ones.

KAIST published a special edition of "ACS Nano," an authoritative international journal in the field of nanoscience, with a focus on KAIST's innovative research achievements and research and development efforts to cope with the spread of the new coronavirus.