SL Corp. signs an agreement on the joint implementation of ESG management with state-run companies in Incheon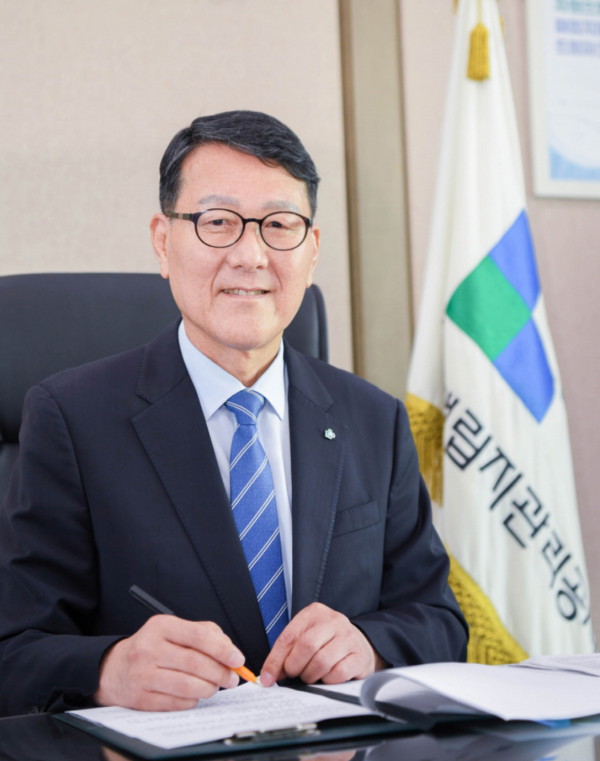 President Shin Chang-hyun of SL Corp. (Photos: SLC)
Shin Chang-hyun was inaugurated as the ninth president of Sudokwon Landfill Site Management Corporation (SL Corp.) under the Ministry of Environment in late July.

President Shin was born in Iksan, North Jeolla Province, and graduated from Korea University. He served as mayor of Uiwang, Gyeonggi Province, environmental secretary at the Presidential Office of Korea, chairman of the Central Environmental Dispute Mediation Committee and a lawmaker of the Uiwang and Gwacheon District in Gyeonggi Province at the 20th National Assembly.

In particular, Shin proposed major environmental policies, including three anti-fine dust acts (the Special Act on Fine Dust, the Indoor Air Quality Act and the Air Conservation Act) while working at the Special Committee on Fine Dust, the Special Committee on Energy, and Environmental Labor at the National Assembly. President Shin's term will run for three years until July 29, 2024.

Shin visited eight workplaces of SL Corp., including 3-1 Landfill and a 50MW power generation facility, to conduct safety inspections and encourage workers in the field as his first official move as president of SL Corp. on Aug. 5.
Shin's on-site inspection focused on facilities handling hazardous chemicals with a high risk of accidents. The new SL Corp. president emphasized the importance of preventing accidents while visiting old facilities and small worksites in person.

In addition, Shin asked workers to take care of their health and comply with thorough quarantine rules while working in summer heat. "I will place a top priority on safety management, leaving no stone unturned to keep landfills safe in the Seoul metropolitan area during my term," Shin said.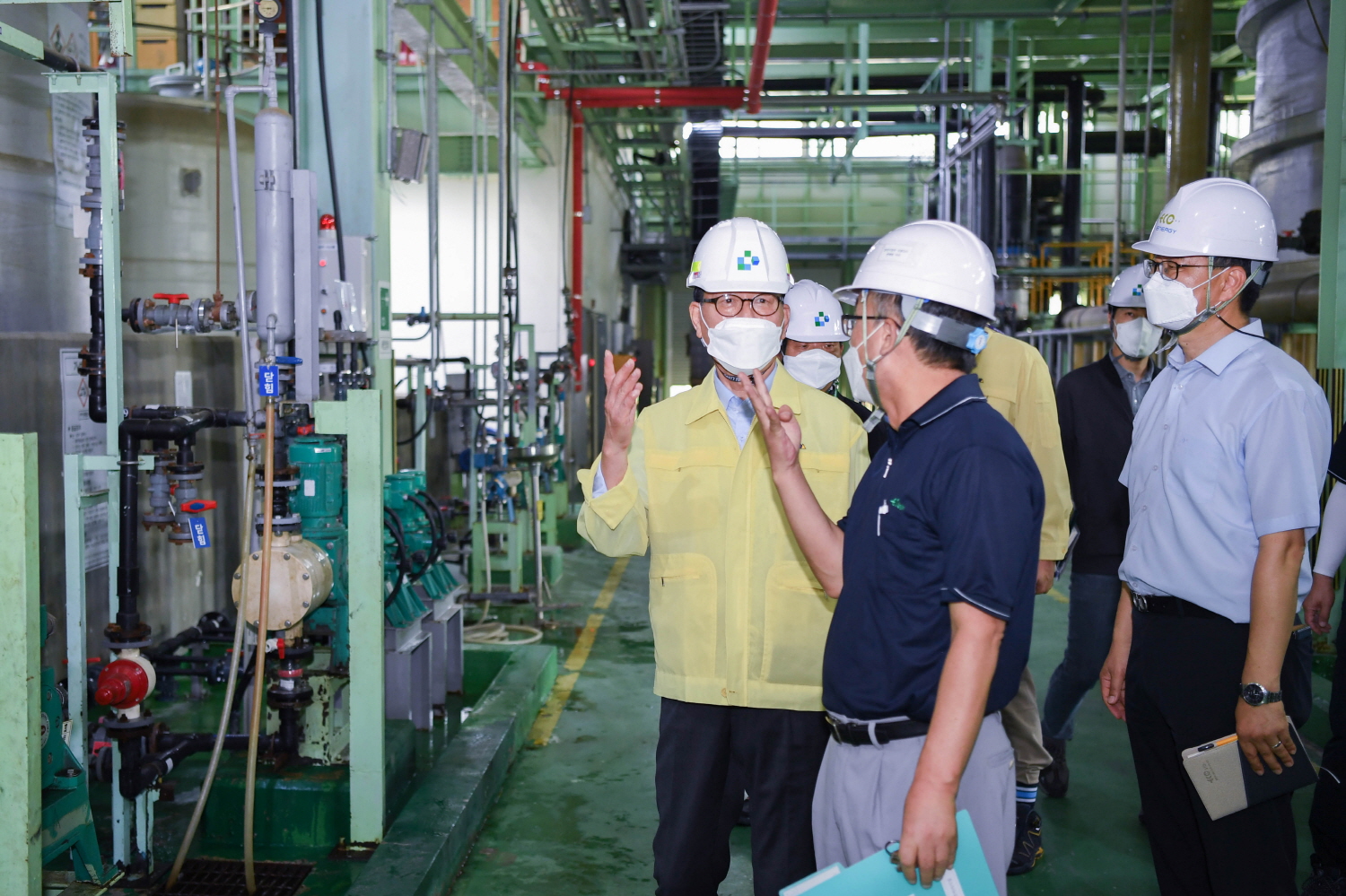 President Shin Chang-hyun visits eight workplaces of SL Corp. in order to conduct safety inspections as his first official move as president of SL Corp. (Photos: SLC)

In the meantime, SL Corp. signed an agreement on the joint implementation of ESG management with state-run companies in Incheon - Incheon International Airport Corporation, Incheon Port Authority, and Korea Environment Corporation — at Incheon International Airport Corporation on Sep. 15. The ESG of ESG management refers environment, social and governance.

The implementation of ESG management means that companies should actively carry out environmental protection, social contribution, and ethical management for their sustainable growth of companies. The importance of ESG management is on a gradual rise growing around the world.

Under this agreement, SL Corp. and other participating companies will steadily develop and implement joint projects such as making an improvement to local environment, realizing social values and promoting communication with local communities.

In the environment sector, they expand the supply of renewable energy and supports energy welfare projects by installing solar power generation facilities in schools and awarding scholarships to students at schools on islands.

As social activities, they give support social economy companies and small and medium-sized enterprises through the Incheon-Social Economy Impact Fund (I-SEIF) and Smart Factory Construction Support Project and picking up fresh momentum in their efforts to create a safe environment through the Safer Incheon Project to set up traffic safety zones around schools.

In terms of governance, they decided to efficiently push forward with ESG projects by establishing an ESG management cooperation system among participating companies to communicate with local residents sharing best practices for promoting communications with local residents and establishing a transparent and integrity-based organizational culture.

"Amid the growing need for state-run companies to lead ESG management due to global climate and environmental crises, it is very meaningful for us to cooperate together," Shin said. "We will make endeavors to develop ESG management and realize social value in local communities."

Since 2020, the four state-run companies in Incheon, including SL Corp., have been moving forward joint projects with total costs of two billion won so far for the development of the local economy and communities in Incheon.
SL Corp. was established in 2000 to properly treat wastes generated in the Seoul metropolitan area and convert them into resources.

The corporation has matured to become a resource circulation expert while exporting landfill and resource recycling technologies based on its accumulated experience and technologies.
SL Corp. has been making landfill sites, which used to be regarded as NIMBY sites, into popular theme parks and tourist attractions where the environment, culture, and economy are in harmony.