Spending spree is designed to live up to public expectations of reinvigorating the sluggish national economy

Samsung Business Group has come up with massive plans to channel 240 trillion won in new investments over the next three years with a promise to hire 40,000 people.

The de facto leader of Samsung Electronics, Lee Jay-yong, who was released on parole, made the decision to live up to public expectations to reinvigorate the sluggish national economy, which was dampened by the COVID-19 pandemic.
The plans will contribute to national development through investments, job creation and shared growth.

Major subsidiaries of Samsung Group revealed plans to invest a combined 240 trillion won over the next three years to brace for tremendous changes in industry and social structures that could take place in the post-pandemic era.
The plans include investing 180 trillion won in Korea and hiring 40,000 employees over the next three years.

It means that Samsung will pour 80 trillion won and create 13,000 jobs on an annual basis. It is the biggest-ever investment by a single conglomerate.
The latest plans go beyond those in which Samsung promised in 2018 to invest 180 trillion won for three years and create 40,000 jobs.

Samsung decided to devote itself to maintaining and expanding its competitive edge in high-tech areas such as the semiconductor, bio and telecom sectors.

Samsung Electronics is counterattacking its archrivals' offensive strategies: Intel and TSMC announced huge investment plans.
The semiconductor sector accounted for a 19.3 percent share of Korea's total exports in 2020 and a 45.2 percent portion of the nation's total manufacturing facility investments.

Behind Samsung's huge investment plans are Samsung's bid to maintain its global No. 1 status in the memory sector and achieve a goal of becoming a global foundry leader amid a race for semiconductor hegemony that has heating up among the United States, Europe and China.

A Samsung Electronics official said the latest investment plans amount to a kind of survival strategies given the fact that if the semiconductor segment, essential for national competitiveness, lose its competitive edge, it would be almost impossible to make a rebound.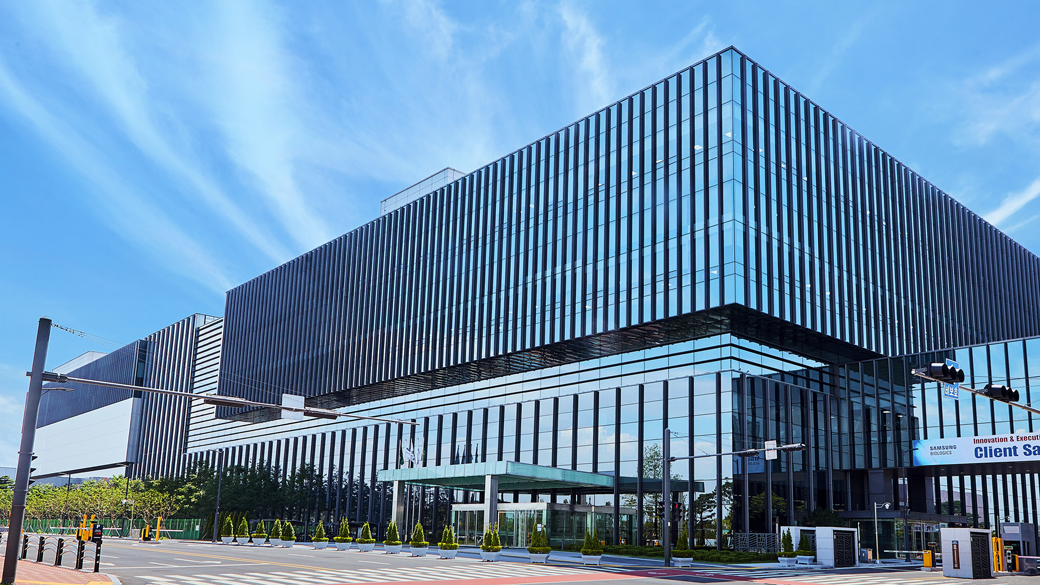 A view of Samsung Biologics' plant in Songdo, Incheon. (Photo: Samsung Group)

Samsung aims to make the bio business a "second semiconductor legend" with a focus on investing into Samsung Biologics' consignment production of a COVID-19 vaccine.

Samsung subsidiaries plan to execute these plans in earnest since they had been approved by their board of directors.

Samsung plans to regularize the public test examinations to recruit employees, a sharp departure from public entities' attempt to reduce the recruiting of freshmen employees.
Samsung plans to hire 40,000 employees in the high-tech areas for the next three years. On top of directly hiring employees, Samsung plans to continue to offer programs tailored to educate youth on software while strengthening the ecosystem of startups and venture companies like C-Lab.

C-Lab Inside is an in-house idea incubation program that enables employees to nurture their ideas into fruits.
C-Lab Inside, applied to Consumer Electronics and IT & Mobile businesses, has been expanded to cover the Devices Solution Business.
Would-be startup businessmen on top of startup beginners will be added to the beneficiaries of the C-Lab Outside program.

Samsung has financed 300 billion won for the past three years under a program to support collaboration among industry, academia and research circles and research on basic science and proprietary technologies.

Samsung plans to expand the fund to 350 billion won over next three years.