President Jun Sung-bae of the Institute of Information & Communications Technology Planning & Evaluation (IITP) announces major tasks that IITP will implement this year at the Seoul Press Center on Feb. 9. (Photos: IITP)
The Institute of Information & Communications Technology Planning & Evaluation (IITP) will concentrate on the R&D involving 6G telecom and quantum technology, while prioritizing AI and software education for national soldiers this year.
IITP President Jun Sung-bae announced major tasks that IITP will implement this year at the Seoul Press Center on Feb. 9.
"The COVID-19 pandemic is protracted, the importance of ICT is standing out to cope with pending national issues such as digital transformation, technology hegemony and carbon neutrality," President Jun said.
Reflecting the trend, the R&D budget related to ICT for this year has topped 1 trillion won. IITP's whole management budget for this year stands at 1,581 billion won.
In addition, IITP set aside 293.1 billion won and 226.1 billion won for the manpower development and infrastructure construction/commercialization sectors, respectively.
IITP has decided to expand R&D support to secure an upper hand in the eight ICT strategy sectors.
The sectors include AI, metaverse, self-driving vehicles, 5G & 6G telecom, space satellite communication, carbon neutrality, quantum technology, intelligent semiconductor and cyber security.
President Jun said, "The government announced 10 advanced strategy technologies related to technology hegemony last year, but more than half of them are ICT technologies, including AI, 5G/6G telecom, cyber security, semiconductor and space."
Jun gave specifics related to the R&D of 6G telecom and space satellite communication.
He said IITP will pour 30.8 billion won this year into developing proprietary technologies in super performance, super waveband, super space, super precision, super intelligent sectors. This step is designed to secure technologies to commercialize the world's first 6G telecom.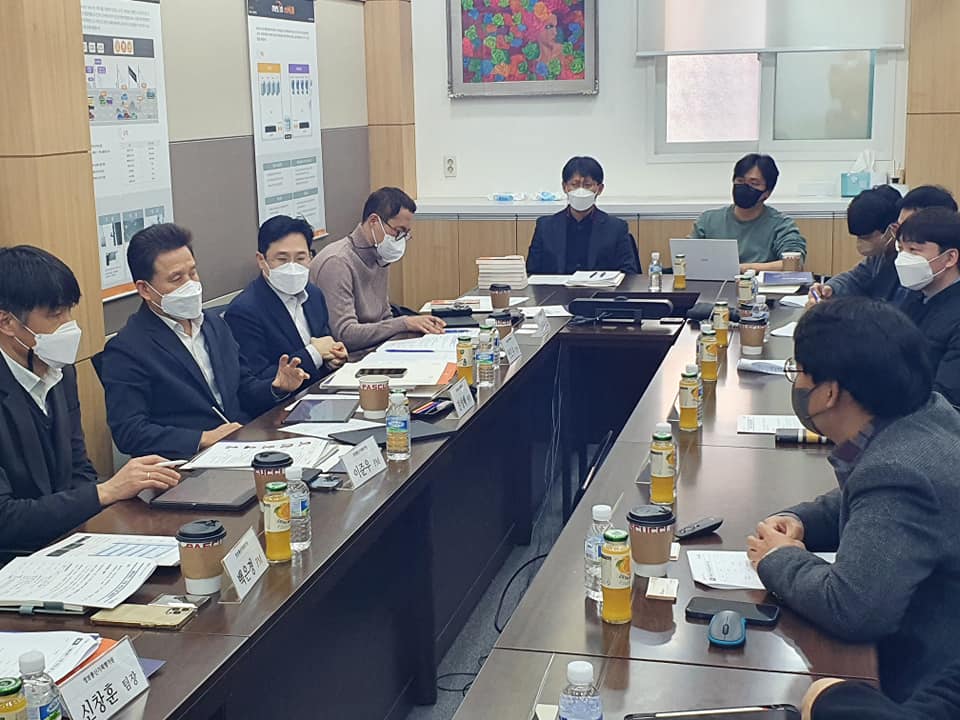 President Jun Sung-bae tours a metaverse innovation company to lend an ear on stumbling blocks it experiences.
In addition, IITP will channel 940 billion won in the R&D of space satellite telecom this year to improve technology capabilities and secure future technologies.
IITP will development telecom equipment in time for the development of a multi-purpose space communication satellite in geostationary orbit and 3D space satellite communication technology.
IITP also plans an R&D feasibility on a low-orbit satellite constellation telecom system this year, which will cost 940 billion won.
The R&D project is designed to secure mobile telecom technology, covering not only ground communication but also space inside aircraft.
President Jun said, "We have to make preparations fast so that mobile communication inside aircraft can be possible in consideration of the spread of urban air mobility (UAM)."
As for AI/software manpower development sector for soldiers, Jun said people will undergo education on software and coding while serving military duties and without the stoppage of their careers. They will be admitted to software and AI universities afterward.
IITP also plans to designate two new metaverse convergence graduate schools. IITP has set aside 3.8 billion won and 1.1 billion won for nurturing AI convergence innovation manpower and AI semiconductor convergence manpower, respectively.