Views of "Vegetable rTG Omega-3" and "Vegetable rTG Omega-3 1000," released by Dong-A Pharmaceutical. (Photos: Dong-A Pharmaceutical)
Dong-A Pharmaceutical said on Sept. 30 the pharmaceutical company rolled out two kinds of "Vegetable rTG Omega-3," designed to improve blood circulation under the health supplement brand "Circulan."
Put on the market are "Vegetable rTG Omega-3" and "Vegetable rTG Omega-3 1000."
They are produced with raw material of an 80 percent purity degree from Polaris of France extracted from a minute algae sans heavy metals.
The minute algae is the oldest plankton on the earth, not seen with naked eyes.
The products whose raw material and capsule are made vegetables can be absorbed by pregnant women, breastfeeding women and vegetarians.
They have obtained a certificate from the V-Label, an European recognized, registered symbol for labeling vegan and vegetarian products and services and a Halal certificate, and they are made with raw materials certified by the International Standardization Organization (ISO), IFOS (International Fish Oil Standards) and GOED, a body representing the worldwide EPA and DHA omega-3 industry.
Vegetable rTG Omega-3 and Vegetable rTG Omega-3 1000 each contain 600 mg and 1,000 mg of EPA +DHA, respectively.
They are effective for improving neutral lipids in the blood, blood circulation and memory and the health of dry eyes. Vitamin E in the products can help cells from harmful oxygen through antioxidation.
They can be consumed with water once per day each with two capsules. They can be purchased from drugstores and the official brand mall "Dmall."
A Dong-A Pharmaceutical official said, "'Vegetable rTG Omega-3' has been rolled out so that pregnant women and vegetarians can consume it since it is made with vegetable raw materials."
Dong-A Pharmaceutical will make it a brand specializing in the improvement of blood circulation for the health of diverse consumers down the road, the official said.
Meanwhile, Dong-A Pharmaceutical's blood circulation improvement brand "Circulan" has a diverse product portfolio allowing consumers to choose products according to age, health conditions and life style.
"Circulan Alpha" contains gingko leaf extracts, gamma-Linolenic acid and vitamin B6, effective for improving blood circulation, memory and cholesterol in the blood.
"Circulan CoQ10" contains 100 mg of coenzyme Q10, vitamin A, C, E, B6, B12, folic acid, selenium, which is effective for antioxidation and reducing high blood pressure.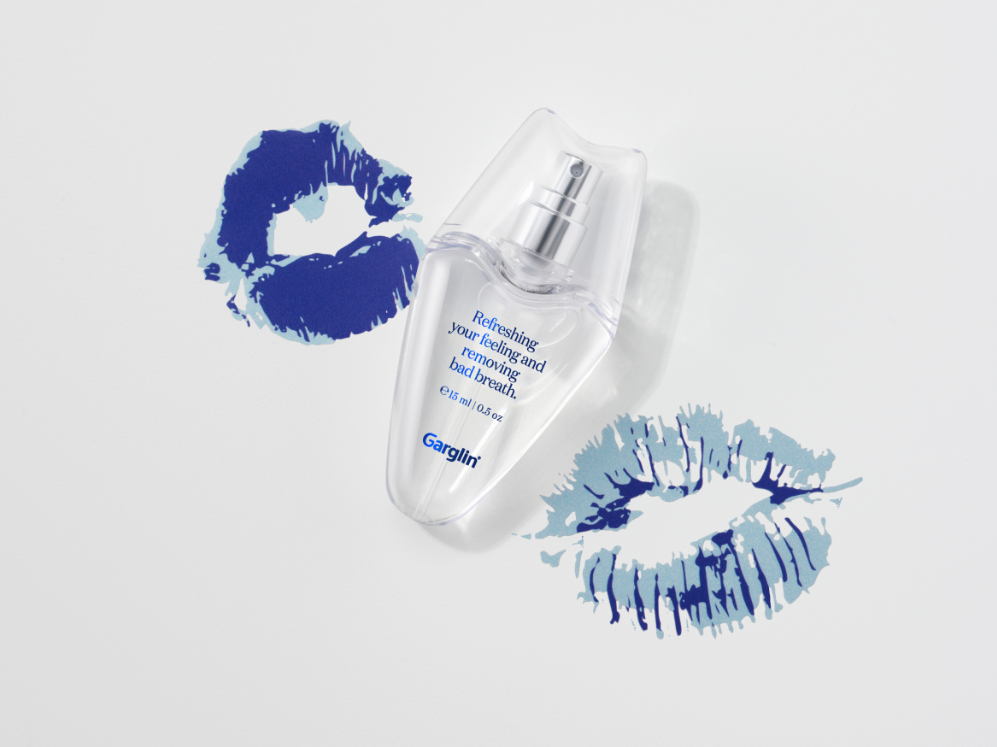 An image view of the mouthwash spray "Gagrin Fresh Breath Mint," rolled out by Dong-A Pharmaceutical.
Dong-A Pharmaceutical Rolls Out Mouthwash Spray 'Gagrin Fresh Breath Mint'
Dong-A Pharmaceutical said on Sept. 23 the company released the mouthwash spray "Gagrin Fresh Breath Mint." The product, effective for removing bad smell and praque, is easy to carry it and use it anytime anyplace.
The mint scent can make people's mouth feel cool even if they wear masks.
Users can spray the product frequently after having meals and before talking with people.
The container of Gagrin Fresh Breath Mint is produced under the motif of the mouth, and users can carry it as one of must-carry items while they are on the move.
The product can be purchased from Dong-A Pharmaceutical's office brand mall (Dmall) and Olive Young.