KB Financial Group holds Pitch Day for the second half of 2022 at the KB Innovation Hub Center in Seocho-gu, Seoul on Nov. 4. (Photos: KB Financial Group)


KB Financial Group held Pitch Day at the KB Innovation Hub Center in Seocho-gu, Seoul on Nov. 4 to strengthen a collaboration system through partnerships with startups and supporting preemptive investment in promising companies.
Pitch Day, which started in the second half of 2018, has been held twice a year, in the first and second half of the year, since 2019. This marked the 9th Pitch Day.
A total of 29 companies - 23 startups selected as KB Starters in September and six startups which KB Financial Group invested in - participated in the 9th Pitch Day.
These companies are startups with differentiated business models and technologies in various fields such as AI/data, healthcare, energy, proptech, mobility, and ESG. They also conducted an IR (Investor Relations) session to attract investment.
One-on-one meetings boosted the possibility of practical collaboration and partnership by matching departments with which the startup hopes to collaborate.
In addition, a new session was held for startups hoping to attract investment to make IR presentations to KB Financial Group's professional investment reviewers.
KB Financial Group plans to actively create a startup ecosystem by providing periodic feedback for each startup and strengthening the monitoring of partnerships/connections and investment support even after Pitch Day.
"The largest-ever number of startups participated in Pitch Day and had in-depth discussions on partnership and investments in various fields," a KB Financial Group official said.
"KB Financial Group will continue to actively support startups so that they will be able to grow into next-generation unicorn companies. At the same time, it will promote collaboration in various fields with these companies to practice finance that changes the world."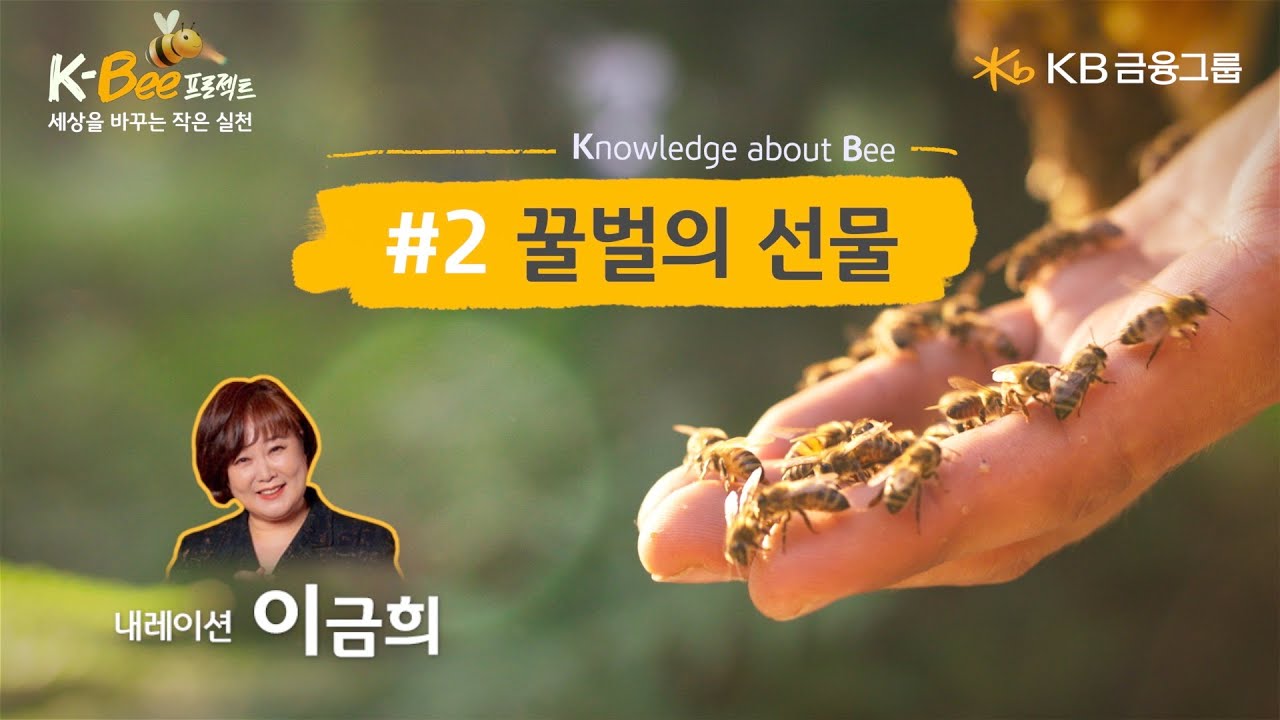 KB Financial Group releases the "Gifts of Bees" video, which shows the importance of urban agriculture and urban beekeeping on Nov. 11, Farmers Day.
Meanwhile, KB Financial Group released a video titled "Gifts of Bees" on the importance of urban agriculture and urban beekeeping which are newly drawing much attention as a solution to climate change and a food crisis in celebration of Farmers Day, which fell on Nov. 11.
The video is the second part of the "K-Bee Project," which KB Financial Group is developing to restore bee ecosystems following "A Warning from Bees" released on World Environment Day, which was on June 5.
Announcer Lee Geum-hee participated in the narration by donating her talent.
The video introduces urban beekeeping as agriculture that can best utilize the conditions of modern cities. Modern cities have a hot, dry climate, which can increase the survival rate of bees in winter, and reduce the possibility of mass deaths of bees thanks to less pesticide spraying.
In addition, green spaces created for urban aesthetics offer sufficient food to bees.
"Humans live in cities that have already achieved prosperity, but I wanted to deliver the message that coexistence with nature is necessary for the sustainable development of cities," said Professor Seo Kyeong-duk, who served as the producer of the video.
"I hope this will serve as an opportunity to take a step closer to an environment where nature and humans can coexist."
Announcer Lee Geum-hee said, "I felt firsthand that agriculture, the greatest revolution in human history and the foundation of modern civilization, is essential to maintaining urban ecosystems."
Urban beekeeping helps people heal urban diseases such as depression and insomnia by allowing people to experience nature even in downtown areas and contributes to job creation in an aging society as anyone can easily start urban beekeeping as a side job or hobby after a retirement.
Currently, KB Financial Group is carrying out the K-Bee Project to restore bee ecosystems whose population is on a sharp decline due to climate change.
A campaign is underway to plant 100,000 honey plants in Hongcheon, Gangwon Province. K-Bee Urban Apiary has been created on the roof of the KB Kookmin Bank headquarters.
It is home to about 120,000 bees. Anyone can watch the Gifts of Bees video on the KB Financial Group's official YouTube channel.