LG Uplus signed an MOU on the joint research of telecom-based urban air mobility (UAM) data transmission with Plana, a Korean UAM aircraft startup, the telecom service provider said on Feb. 13.
Plana is the nation's sole highbred- vertical take-off and landing (VTOL) electrical propulsion craft developer.
Its helicopters utilize the next-generation craft fuel "Sustainable Aviation Fuel" (SAF), emitting greenhouse gases 80 percent less than conventional helicopters.
The signing ceremony took place at Plana's R&D Center, located in Icheon, Gyeonggi-do. Among those on hand at the event were Jeon Young-suh, head of LG Uplus' Corporate Service Development Lab and Plana President Kim Jae-hyung.
Under the deal, both countries plan to develop data transmission technologies among UAM transportation management platforms and crafts, and jointly secure verification flight data connected with UAM transportation management platforms.
First, both sides plan to secure a testbed for verifying communications technologies and studying and developing transmission technologies, and transportation management platforms, among others.
UAM traffic management capabilities, such as traffic management within air corridors and collision avoidance utilizing UAM transportation management platforms, will be verified, while verification flight data, such as craft flight data and high-altitude 5G-LTE coverage data, will be secured.
LG Uplus is developing a UAM transportation management platform ahead of its participation in the state-financed verification project, dubbed "K-UAM Grand Challenge."
The deal will raise its technology levels by developing data transmission technologies and securing craft data.
Jeon of LG Uplus said, "LG Uplus' collaboration with Plana developing the nation's sole long-haul hybrid, VTOL craft. will serve as an opportunity to lay a cornerstone of the UAM ecosystem."
UAM craft's employing communications, unseen in the conventional aircraft, will maximize flight safety and customers' convenience, he added.
Plana President Kim said, "I'm pleased to cooperate with LG Uplus.
The top-quality telecom networks and Plana's joint research with LG Uplus are expected to lead the future UAM industry market with the goal of commercializing the nation's hybrid VTOL electrical propulsion craft, being developed by Plana, by 2028."
Meanwhile, LG Uplus formed a consortium with companies armed with expertise in each area, including KaKao Mobility and GS E&C in May 2022.
The consortium is participating in the K-UAM Grand Challenge.
Last January, LG Uplus is making preparations for the early commercialization of UAM by striking an MOU to build a UAM ecosystem with Busan Metropolitan City government and agreeing to cooperate with Seoul Metro to build a complex transfer center last January.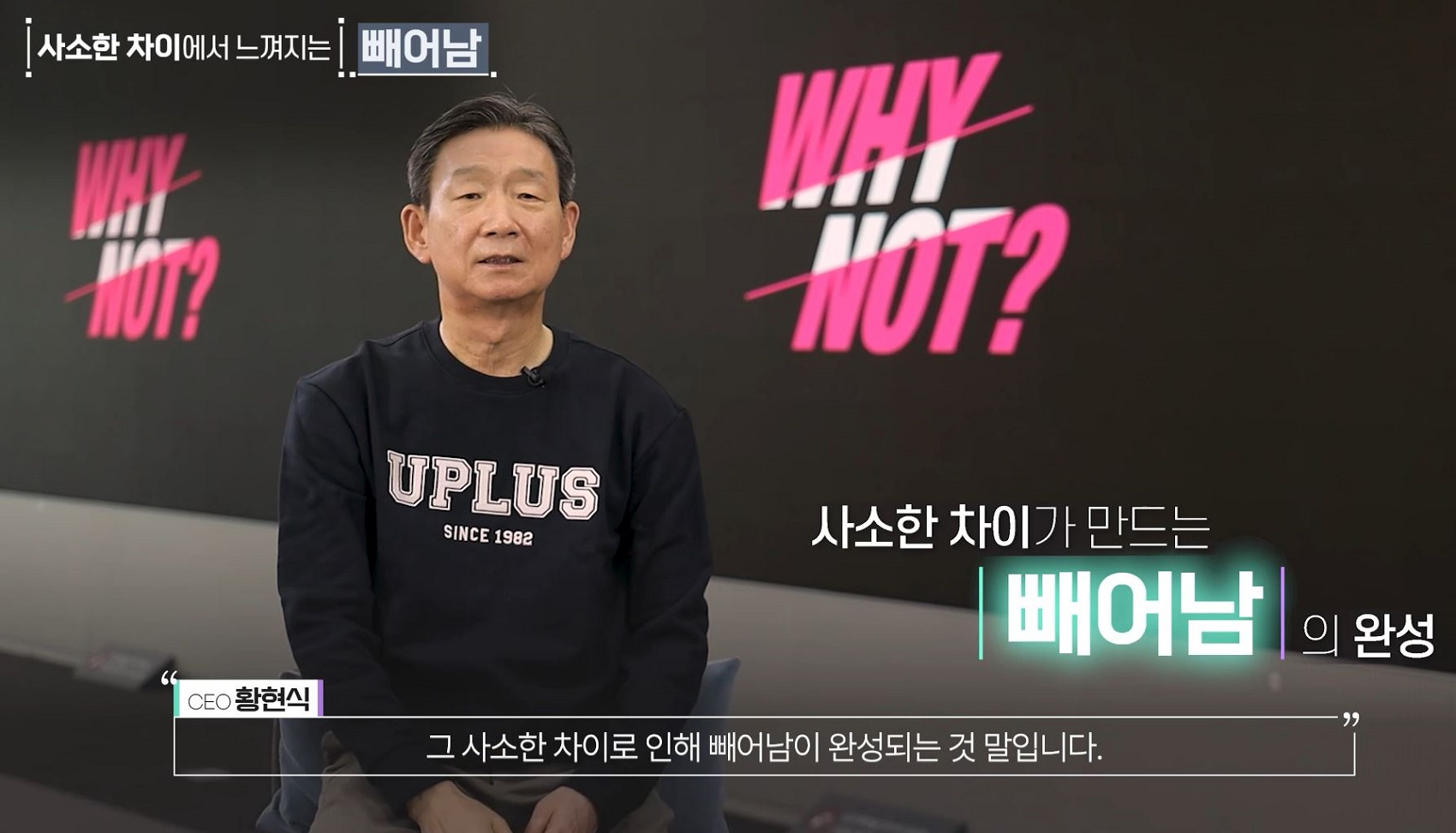 LG Uplus President Hwang Hyun-sik delivers his New Year video message for the year 2023, Jan. 2 in which he declared his determination to successfully implement "U+3.0."
LG Uplus President Hwang Calls Ambition to be Leading Platform Business
LG Uplus President Hwang Hyun-sik said on Jan. 2 the telecom service provider will successfully implement "U+3.0," a future growth strategy, by highlighting its excellent customer experiences to consumers.
In his New Year video message for the year 2023, President Hwang stressed concentration on customers, fundamentals of all businesses, to open a new era.
He said the year 2023 will be a year in which changes for future growth blossom. To this end, he asked for more advanced consumer experiences.
"Differentiated experiences are offered to consumers in the conventional businesses, creating new values, and if they evolve into the platform business, it could lead to U+3.0," President Hwang said.