President Kim Seong-tae of Industrial Bank of Korea (IBK). (Photo: IBK)
The Industrial Bank of Korea (IBK) took its first step toward advancing into Poland.
By expanding the company's base to Eastern Europe, IBK will help Korean companies there and respond to the government's policies to nurture Korean battery giants.
On Jan. 24, the IBK submitted an application to local authorities for approval to establish an office in Poland.
The IBK plans to open an office in the first half of 2023 after going through all the necessary procedures.
The bank expects to receive approval from Polish financial authorities within three months at the earliest.
Unlike branches, offices cannot conduct business such as corporate finance.
The state-run bank is planning to lay the foundation for the future by communicating with local authorities in Poland and building networks and information.
The IBK wants to open the office in the Wrocław region in southern Poland.
It is known as an industrial city and logistics center adjacent to Germany, the Czech Republic, and Hungary.
The reason IBK chose this place is that as the region recently developed into a hub for electric vehicle battery production, Korean companies are planning to open battery production bases there.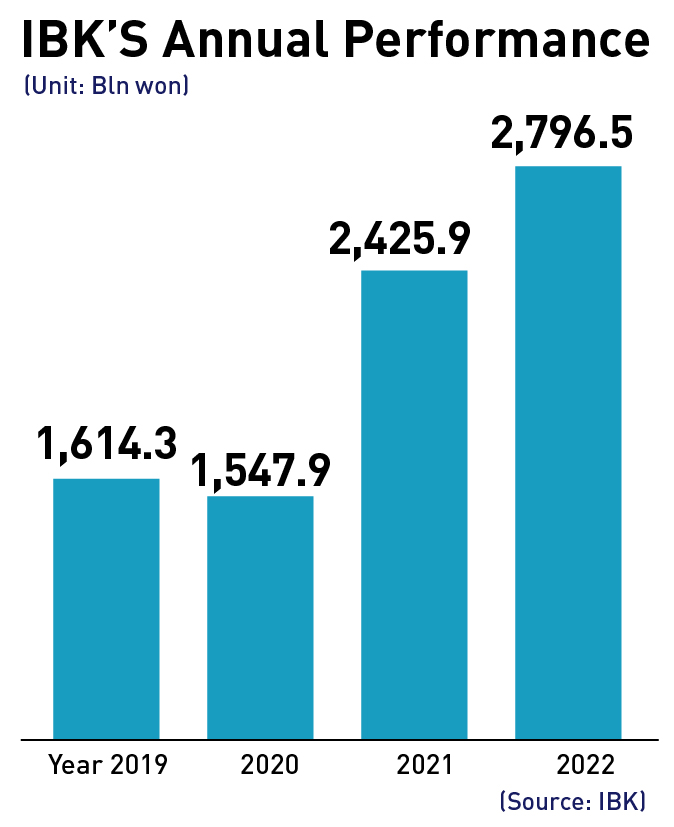 In fact, since Daewoo Motors built a factory in Poland in 1993, more than 300 Korean companies have entered the country, including LG Energy Solutions, SK Innovation, and Hyosung.
Poland can offer Korean companies three advantages - a geographic advantage to serve as a door to the European market, cheap labor compared to Western European countries and the Polish government's active support policies.
Poland is a gateway for companies engaging in trade with European countries. Korean companies are also seeking opportunities to ramp up their influence in the European market.
The IBK plans to smoothly supply funds to Korean companies that entered the market and help them settle down in the region.
Above all, the battery business is a field the Korean government is focusing on. Earlier, financial authorities announced that they would supply 81 trillion won together with policy finance institutions such as the IBK in five key areas selected based on government policies.
In particular, an announcement on investment was made by the Korean government.
It said the country will invest 15.6 trillion won to help Korean companies lead the world in industrial sectors such as semiconductors, secondary batteries, and displays.
The IBK has shown its strong will to enter overseas markets. Its progress hit a snag due to domestic and foreign circumstances such as the COVID-19 crisis and Russia's invasion of Ukraine.
Recently, Kim Seong-tae, president of the IBK, began to speed up the bank's global business again by promoting a strategy to sharpen the IBK's global business competitiveness.
Once the IBK's Polish office is established, IBK will have overseas corporations in Indonesia, Myanmar, and China, overseas branches in New York, Tokyo, London, Hanoi, Ho Chi Minh City, New Delhi, Manila, Phnom Penh, and Hong Kong and offices in Vladivostok of Russia, Poland.
Meanwhile, the IBK announced on Feb. 7 that its consolidated net profit in 2022 reached 2,796.5 billion won, up 15.3 percent from 2021. Its net income was 2,470.5 billion won on an unconsolidated basis.
At the end of 2022, the balance of the IBK's SME loans reached 220.7 trillion won, an increase of 16.8 trillion won (8.2 percent) from the end of 2021. The IBK accounted for around 23.0 percent of the SME loan market.
The IBK's NPL ratio stood at 0.85 percent, the same as at the end of 2021. Its credit cost ratio and delinquency ratio stood at 0.50 percent and 0.32 percent, respectively, showing the bank's stable soundness.
In the fourth quarter of 2022, the IBK also preemptively secured the ability to absorb losses in preparation for future risks by setting aside sufficient provisions for bad debts.
IBK plans to reinforce its roles as a leader in providing financial services for supporting small and medium-sized enterprises (SMEs) and maintain a virtuous cycle structure in which it grows again with the growth of SMEs.