Chairman Jung Ki-hwan of Korean Racing Authority (KRA) and other delegates attend the 39th Asian Racing Conference (ARC), which took place in Melbourne from Feb. 14 to Feb. 19. (Photos: KRA)
Korean Racing Authority (KRA) said on Feb. 17 the 39th Asian Racing Conference (ARC) ended with a success, with about 700 people from 26 member countries in attendance.
ARC, launched in 1960, is a regular convention, and is hosted by the Asian Racing Federation (ARF). It consists of 26 member countries, including those in Asia.
Delegations from member countries, comprising of racing authority leaders and heads of each segment of the horseracing industry, participate in the ARC, to be held biennially.
There, they explore ways of developing the industry and share related information.
The 39th ARC, delayed due to the spread of the COVID-19 pandemic, took place in Melbourne from Feb. 14 to Feb. 19 in three years and attracted attention from people in the global horseracing industry.
Korea became one of ARF's regular member countries in 1970. The nation hosted ARC three times – in 1980, 2005 and 2018, building its standing in the Asian and global horseracing market.
KRA Chmn. Jung's Activities at 39th ARC
Seven more countries in which Korean horse races are aired were added last year, bringing the total number of such countries to 23, on four continents.
KRA Chairman Jung Ki-hwan made efforts to expand the horse racing televised market by making the most of the ARC of horse racing authority leaders.
Chairman Jung struck a contract to export horse racing program services with Brazil and South Africa during the conference.
The deals are expected to enable Korean horse racing programs to become global content, to be enjoyed on six continents, by the second half of this year.
KRA also plans to sign an MOU to inaugurate trophy exchange races with India and South African member countries.
KRA is stepping on the gas to export homegrown racehorses. Chairman Jung held a consultation meeting with Singapore Turf Club to export "Hallama," a horse bred in Korea.
Chairman Jung said, "KRA will do its utmost so Korea can be reborn as an advanced country of playing leading roles amid the rapidly changing global horse racing industry environment."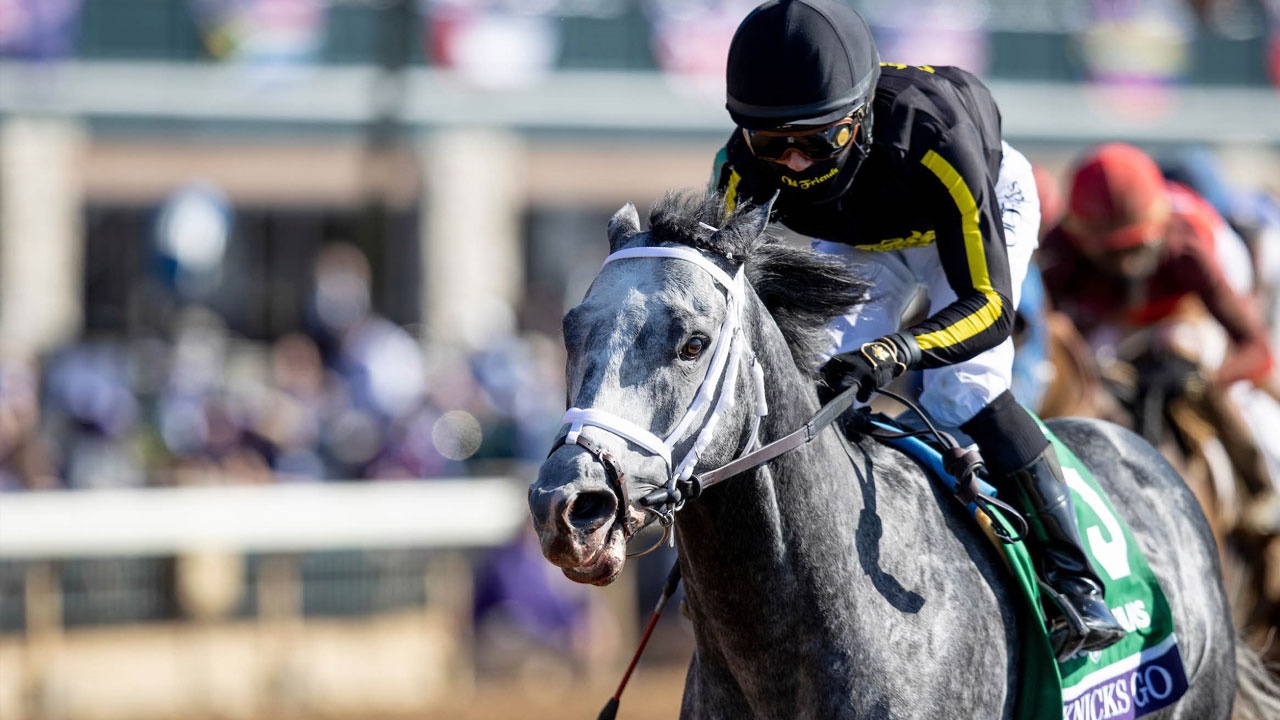 KRA's Knicks Go which became a global champion in 2021.
KRA Presents Success Story of Knicks Go
KRA's Knicks Go became the subject of prime attention from ARC member countries.
The reason was that Knicks Go became a global champion in 2021.
KRC made a presentation on the history of producing racehorses and international strategies on top of the success case of Knicks go.
The speaker, Choi Tae-hwan, KRA's director, said, "The Korean racehorse production history is just 30 years, but KRA is hitting the gas to produce global reclaimed racehorses, such as exploring stallion studs like Knicks Go through R&D, such as DNA analysis."
The foreign horse racing journal "Racing Post" alluded to the potential of the Korean horse racing industry, saying that if their bid to produce globally celebrated racehorses like Knicks Go is realized through KRA's technology, Korea would have unlimited growth potential.