CEO Kwon Young-soo of LG Energy Solution. (Photo: LGES)
Preliminary figures, released in a mandatory filing in July, showed that LG Energy Solution(LGES) chalked up 611,6 billion won in operating profit Q2, a 212.7 percent jump over the same period of last year, when the company posted 195.6 billion won.
LGES logged 8,773.5 billion won, a 73 percent year-on-year surge. Last year the company posted 5,070.6 billion won.

The figure represents a record for the sixth consecutive quarter. Stock analysts said LGES's Q2 business performance fell short of market expectations.
Chung Won-suk, an analyst with Hi Investment & Securities said, "Taking the seasonal low-season into account, price and delivery amounts all showed signs of sagging compared to expectations."
Battery cell prices, centering around cylindrical batteries, dropped 3 percent to 4 percent in the second quarter, indexing a drop in prices of major raw materials, such as lithium and nickel in the first quarter, and it is expected to be fully reflected into mid- and large-size battery prices in the third quarter, he said.
As selling prices were expected to decline, major customer companies appeared to delay purchases in the second quarter.
Park Jin-soo, an analyst with Shinyoung Securities, said that since pouch battery selling prices were expected to decline, their sales were sluggish due to major European customers' delaying their purchase in the second quarter.
LG Energy Solutions' slowing battery shipments, caused by logistics glitches at GM, the customer of Ultium Cells, one of the reasons why the Korean battery maker suffered sagging shipments in the United States, he said.
Incentives LGES received from the Advanced Manufacturing Production Credit under the new Inflation Reduction Act of the United States was evaluated to fall short of expectations. LGES's AMPC tax credit reflected in the second quarter stood at 110.9 billion won, 39.6 billion won lower than market consensus.
Markets analysts shared the view that LGES is predicted to improve its business performance in the second half of the year, but there are variables related to shipments.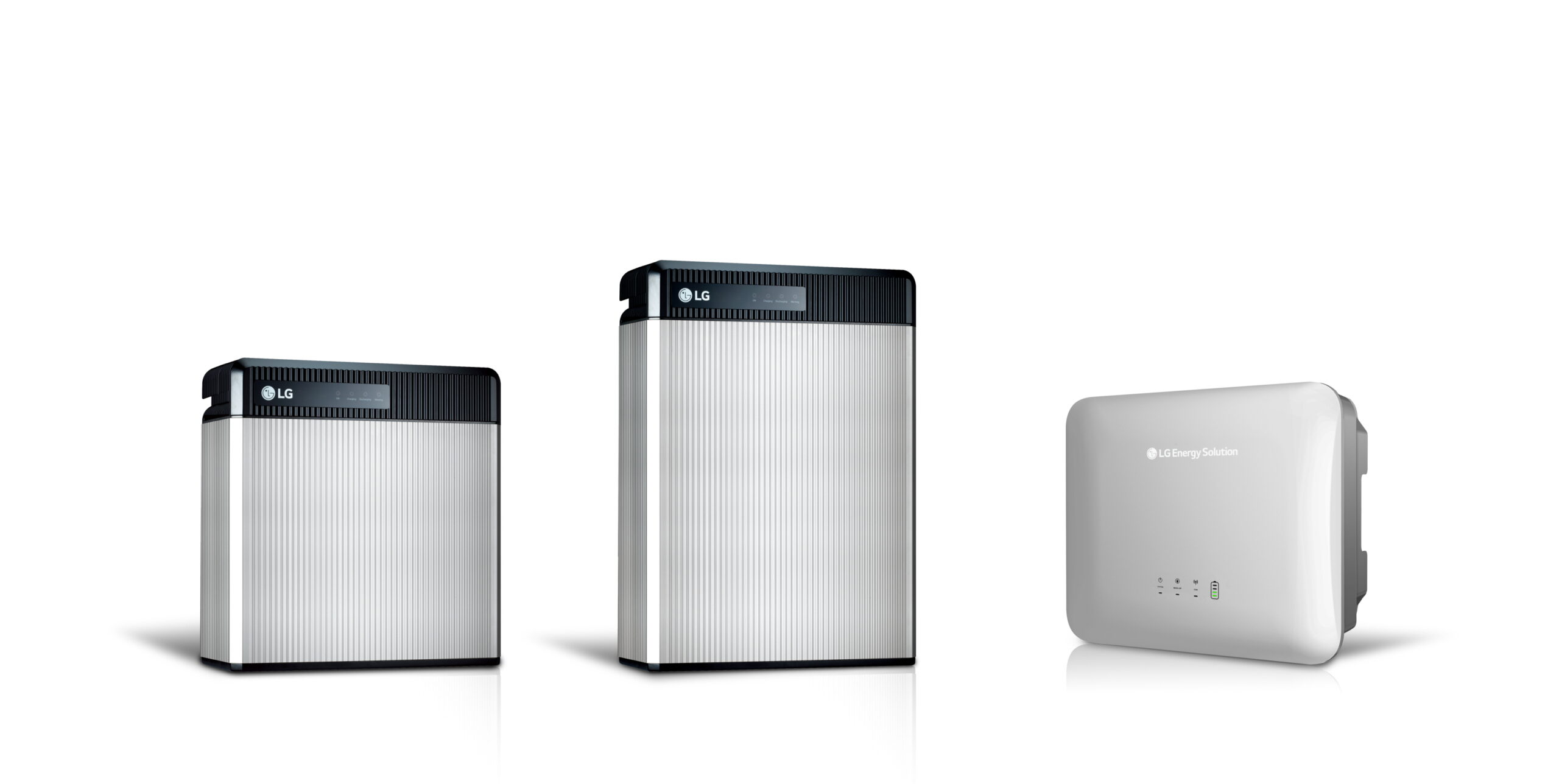 An image of a new hybrid inverter system to meet the diverse needs of European households, released by LG Energy Solution.
LG Energy Solution to Launch New Hybrid Inverter System in Europe
LG Energy Solution, a leading global manufacturer of advanced lithium-ion batteries, is launching a new hybrid inverter system to meet the diverse needs of European households.
Scheduled to debut in July, this upcoming solution is equipped with a built-in backup function, purposefully designed to seamlessly integrate with the brand's unique batteries. It marks LGES's pioneering venture from a battery supplier to a comprehensive system provider.
Responding to ever-growing demands from installers and homeowners, the new hybrid inverter comes in both high-voltage (HV) and low-voltage (LV) configurations.
The HV option, initially available in Spain and Italy, combines new 400V Prime batteries (Usable Energy: 9.6kWh, 16kWh) with hybrid inverters (5kW, 6kW).
With the capability to connect one inverter to up to 2 batteries for expanded energy capacity and power, the system can deliver the maximum capacity of 32kWh, making it an ideal choice for customers seeking robust and efficient high-energy and high-power systems.
The LV option can be connected in parallel with up to 2 units of the existing 48V batteries (Usable Energy: 5.9kWh, 8.8kWh, 11.7kWh), resulting in a maximum capacity of 23.4kWh.
This comprehensive battery + inverter solution is designed for customers seeking affordable systems with high capacity, and will be available throughout all of Europe.
The batteries' streamlined architecture and plug-and-play design make them a perfect fit for newly installed solar and energy storage systems, while also offering retrofit options for households with pre-existing PV systems.
Accompanying this new solution is LGES's live monitoring app, beneficial for both installers and customers.
Installers can enjoy simplified installation processes, while customers are granted real-time access to data on both solar energy production and home energy consumption patterns.
Installers and homeowners will soon also enjoy a seamless user experience with streamlined service and technical support all through LGES as the central hub.