CEO Anwar A. Al-Hejazi of S-OIL. (Photos: S-OIL)
S-OIL published the 2022 ESG Report, which outlined the company's financial values through corporate management in addition to non-financial values, including those related to the environment, social issues and governance.
S-OIL has issued a sustainability report annually since 2008. The 2022 ESG Report, issued this year, is the 16th one.
The latest report has improved an overall structure with a focus on corporate ESG management.
It also revised international reporting standards and changed its name to the ESG Report.
The 2023 ESG Report introduces 21 issues by prioritizing content with great concern of stakeholders, such as ESG management activities among those contributing to the national economy and state.
S-OIL said, "As issues, such climate change and cyber security have emerged, ESG has become a major management factor in all areas of society.
As for governance, such as risk management and security regimes, in addition to social and environmental factors, a variety of stakeholders tend to show complex concern."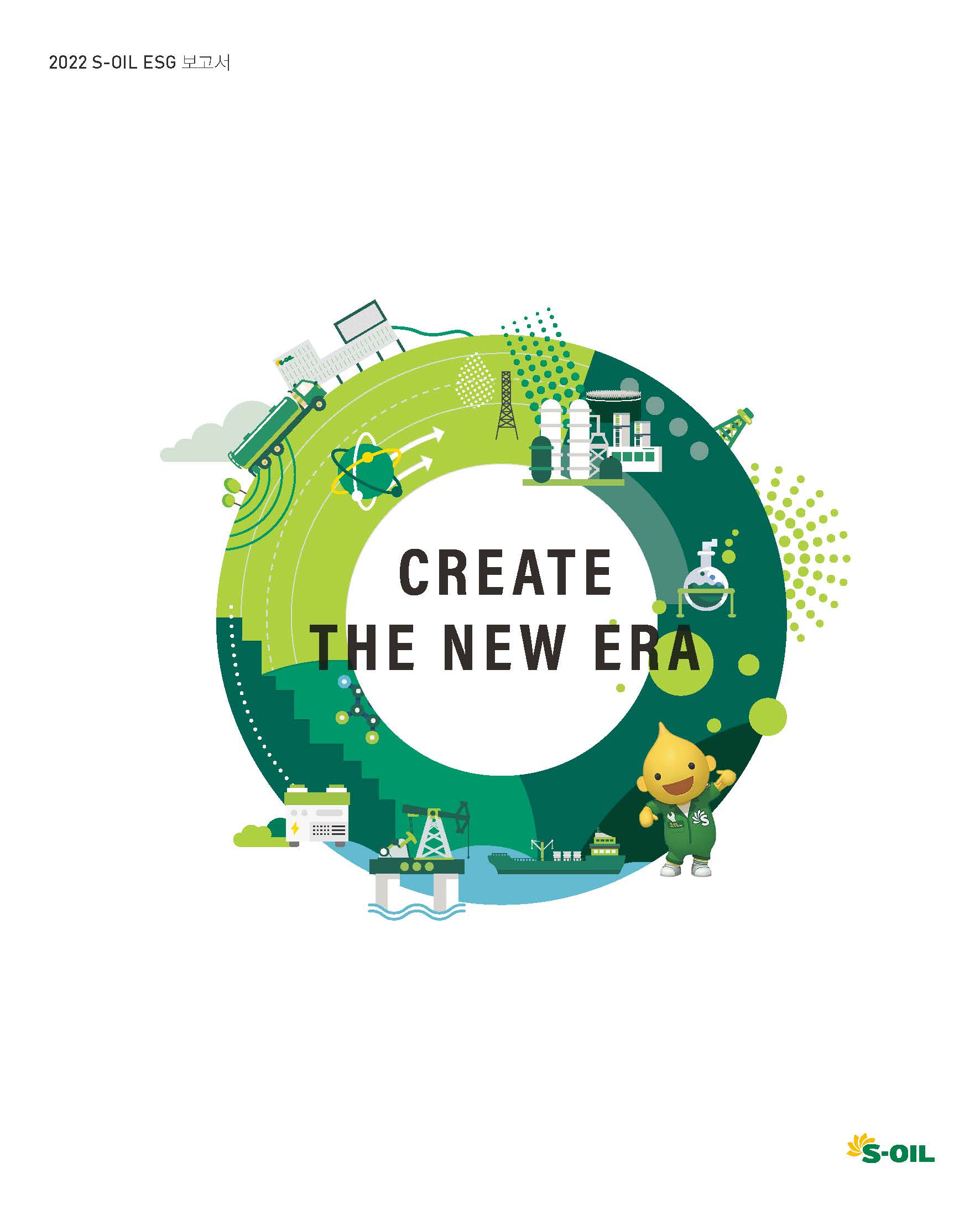 An image of the cover of the 2022 S-OIL ESG Report, released by S-OIL.
The 2022 ESG Report has adopted the ESG classification so all factors related to ESG can be transferred to stakeholders, S-OIL said.
The latest report introduces S-OIL's achievements for the past year, and details of "Shaheen Petrochemical Project," being implemented for the company's sustainable growth.
Content on major ESG activities has been produced in format of infographics, color block, and photos for intensity and readability.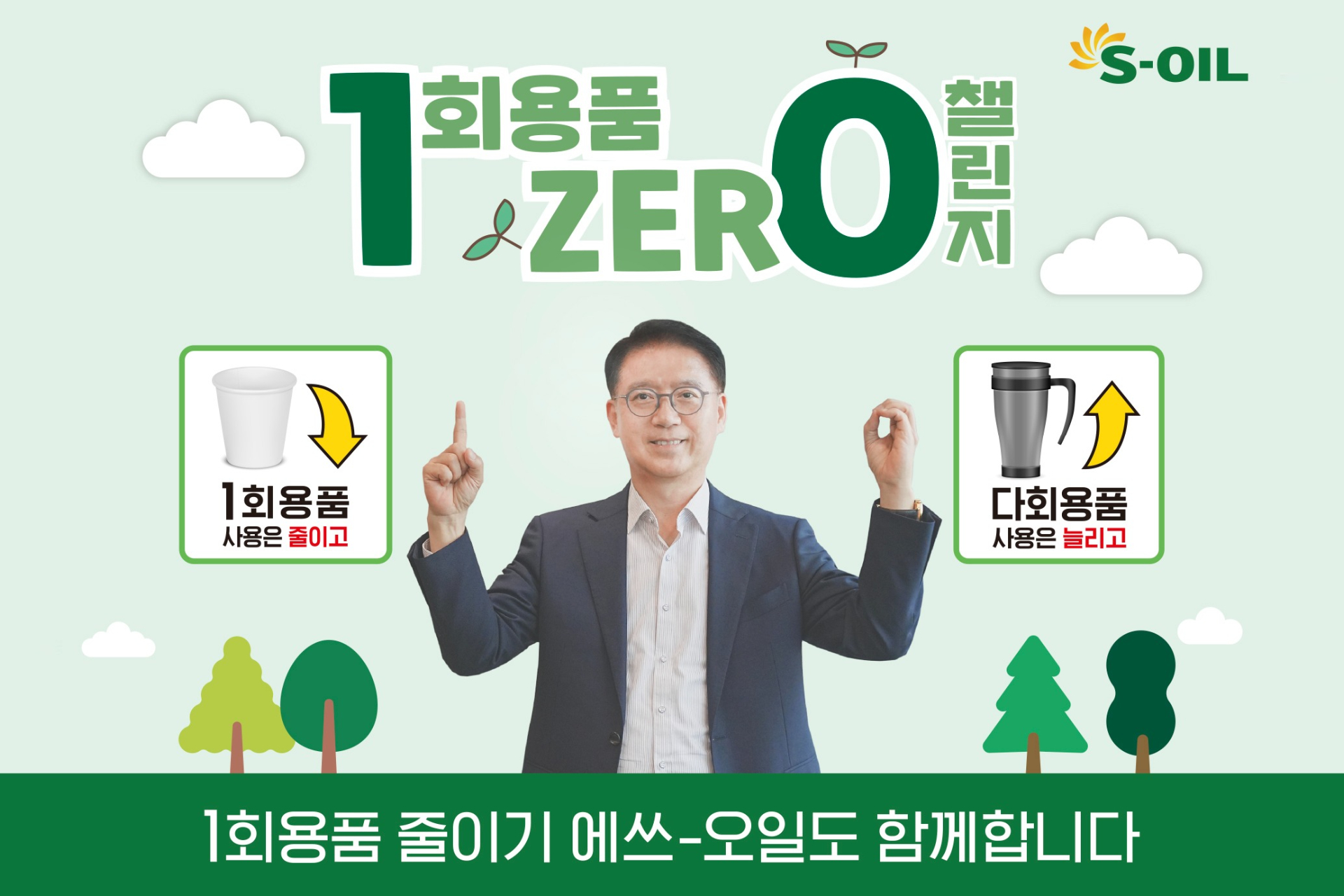 S-OIL President Ryu Yul has joined in a campaign to reduce disposable items, dubbed "Zero Disposable Challenge."
S-OIL President Ryu Joins 'Zero Disposable Challenge'
S-OIL said on Aug. 17 S-OIL President Ryu Yul participated in a campaign to reduce disposable items, dubbed "Zero Disposable Challenge."
Zero Disposable Challenge is a nationwide eco-friendly initiative designed to reduce disposable items during daily life and increase the use of reusable products.
In February, the campaign was launched by Environment Minister Han Hwa-jin, and several institutions and companies have so far joined in the relay drive.
President Ryu said, "S-OIL is a company that pursues eco-friendly growth with a vision of being an eco-friendly energy company armed with a competitive edge and creativity, and it is meaningful for me to join in the eco-friendly drive."
The challenge will serve as an opportunity for S-OIL to put into practice eco-friendliness in daily life and redouble itself for a sustainable future, he added.
President Ryu participated in the campaign at the request of Chairman Park Joo-sun of the Korea Petroleum Association, and he recommended President Noh Joon-hyung of Lotte Data Communication Company and President Baek Jong-hoon of Kumho Petrochemical as the next participants.
S-OIL has implemented a drive in which its executives and staffers join efforts to reduce disposable items during their daily life as part of ESG management activities.
S-OIL executives and staffers have participated in activities to use personal tumblers and reusable shopping bags.
They also used reusable containers for handkerchiefs and posted their individual verification shots via SNS.