A poster to publicize "Hana Playlist Concert", to be held from Sept. 16 to 17 at Yonsei University's Open Air Theater. (Photos: Hana Bank)
Hana Bank announced that it will hold a large-scale music festival "Hana Playlist Concert" for its customers.
The Hana Playlist Concert is designed to provide new and fun experiences for Hana Bank's customers, who are expected attend the festival en masse, and create memories that unite everyone through music that transcends time.
The star-studded concert will be held on September 16 and 17 at Yonsei University's Open Air Theater featuring four top-notch artists who are popular among all generations, creating a colorful and passionate stage for Hana Bank customers.
On September 16, PSY, Sung Si-kyung, Melomance, and Zerobaseone will perform on a spectacular stage with music ranging from ballads to dance. Ive, Zannabi, Daybreak, and Young K (Day6) will put on passionate performances and music on September 17.
Hana Bank will receive ticket applications for this Hana Playlist Concert through the event page of the "Hana OneQ" App from August 7 to 27.
Ticket applications are available within the event period. Seat A is open to all customers who have signed up for the Hana OneQ App.
Seat S is open to customers who have spent US$10 or more on the Currency Exchange Wallet.
Seat R is open to customers who have signed up for MyData and one of Hana OneQ/Open Banking. Floor seats are open to customers who have signed up for Hana Timing Installment Savings.
This event allows multiple entries for each seat type. Ticket winners will be notified on September 4. Each of the winners will receive two concert tickets.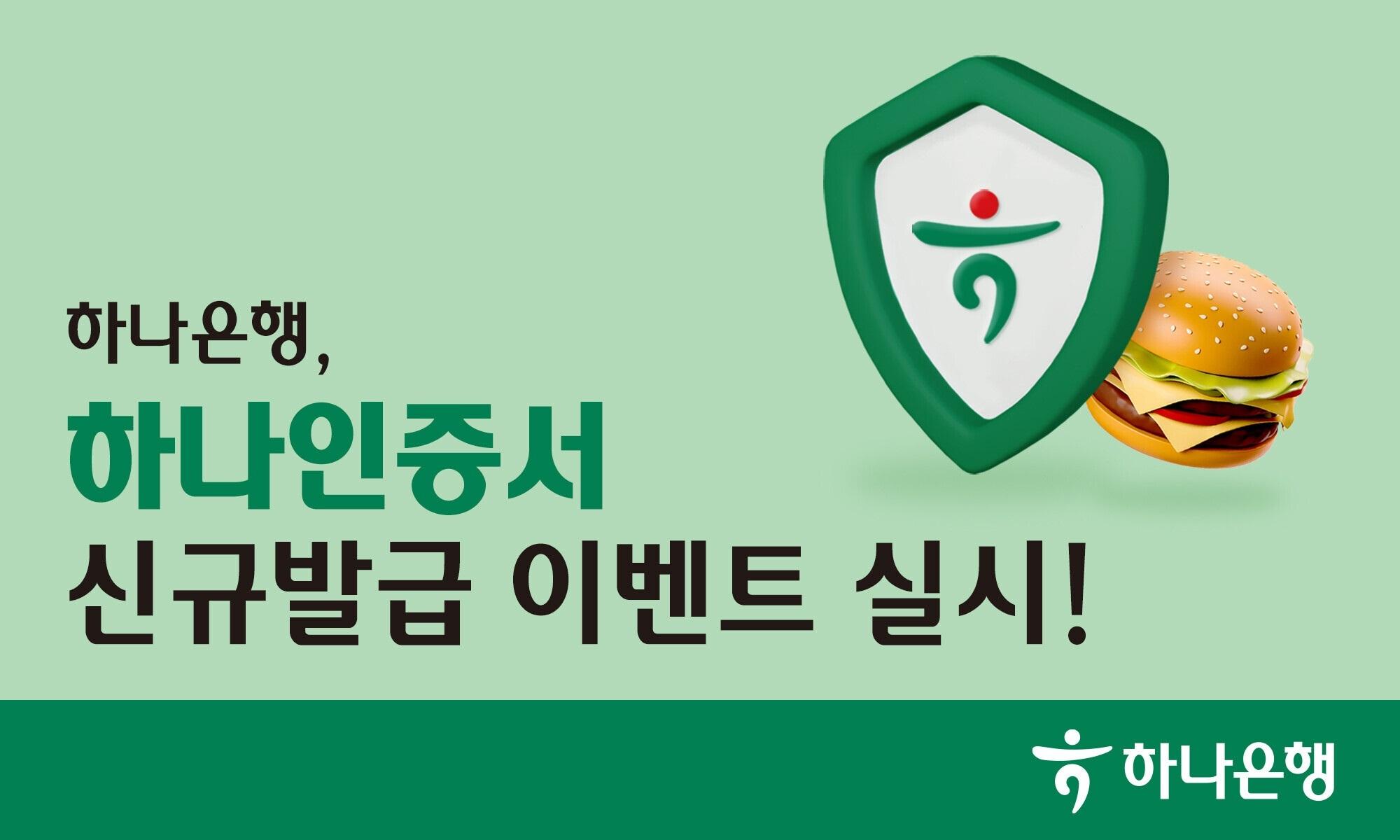 Hana Bank is holding an event to promote the new issuance of the Hana Certificate.
"We want to create a festive place for all customers to enjoy music with Hana Bank," said an official at Hana Bank's Brand Strategy Department.
"We ask for your participation in the ticket application event which is open to all Hana Bank customers."
Customers can get more information on the Hana Playlist Concert and ticket application event at the Hana OneQ App's event page.
Hana Bank will hold an event in honor of issuing a new Hana Certificate until September 30.
The event is open to customers who have newly issued Hana Certificates through the bank's flagship mobile app, Hana OneQ.
The first 40,000 customers who apply for the event will receive a Burger King Whopper Junior gift card.
"We will do our best to improve the quality of our services so that customers will be able to use the Hana Certificate more conveniently," said an official at Hana Bank's Electronic Signature Authentication Division.
"Through this event, we will not only express our gratitude for our customers, but also take care to make it an essential service in their daily lives."
Hana Certificate is a service based on Hana Bank's experience and know-how in providing financial and security services.
It is stored in a secure area of the user's mobile phone, so there is no risk of duplication or theft.
It is safe, reliable, convenient, and universal including face authentication and simple passwords instead of complex passwords.
In addition, Hana Certificate has been recognized for its high level of security and technology by the Ministry of Science and ICT as that of an electronic signature authentication provider.
The Korea Communications Commission has approved the Hana Certificate as an identity verification certificate.
Hana Bank provides the Hana Certificate service to 90 organizations, including Hana Financial Group affiliates, the Korean Government and the National Health Insurance Service.
The Hana Certificate is also used for various tasks that require non-face-to-face authentication, such as year-end tax adjustments and payment of utility bills.
More information on the new Hana Certificate issuance event can be bound on the Hana OneQ mobile app page or at the Hana Bank call center.